Brexit Baton Passes to the Lords
The journey of Britain's departure from the EU, and the destination at which it'll arrive outside it, has been clarified significantly. Immediately after the Referendum, it was unclear whether David Cameron would honour his pledge made during the campaign to invoke Article 50 – the legal mechanism for leaving the EU – without delay. Britain's future relationship with the EU was equally unknown. Now we are a good way closer to knowing when Theresa May will give formal notice of our notice and what her Government is aiming for in the UK-EU negotiations ahead.
This blog post will update you on the latest developments since last we wrote on Brexit, what it'll mean for your business and how Khaos Control, a superior small business management solution, will help grow your company as the Brexit saga continues.
Future historians will look back to Prime Minister May's 17th January Lancaster House speech as the moment the flavour of Brexit Britain would experience came into focus.
Brexit would mean access to, and not membership of, the European Single Market.
The Single Market enshrines the 'four freedoms', freedom of movement for goods, capital, services and people. And it was the last freedom, freedom of movement for people, the Government deemed incompatible with the message sent by Leave voters – that immigration be controlled.
In place of Single Market membership, the Government seeks a comprehensive Free Trade Agreement (FTA) with the EU that will keep to a minimum, or remove entirely, tariffs charged on British exports to EU members and vice versa. Barriers to British business operating in the EU, including our all-important financial services, and EU businesses operating in Britain, will be lowered. Investment between Britain and the EU will flow freely.
We can't know if the Government will succeed winning a FTA that broadly mimics Britain's current trading relationship with EU, limiting economic downside. Given Britain's trade deficit with the EU, buying more than is sold, odds are fair a reasonable FTA will be concluded because not to do so risks retaliatory tariffs from Britain on EU exports worth more. German political considerations, wanting to penalise Britain, ought to be a second order priority to the health of their sizeable export industries, such as Volkswagen, that lobby powerfully.
But we do know the economic upsides of departing the Single Market.
Britain won't have to pay a membership fee, nor will new EU regulations apply to our domestic economy, just those that export to it. Underscoring that Brexit is not an event, but rather a process, old regulations will be 'copy and pasted' into British law by the Government's Great Repeal Bill, providing the opportunity to unpick what works and what doesn't for us.
Home to GlaxoSmithKline and AstraZenica, the 5th and 6th largest pharmaceutical firms globally, Britain is harmed by the Clinical Trials Directive, which slows the pace of drugs testing. On the other hand, the Bathing Water Directive has dramatically improved the cleanliness of British beaches.
With a new customs arrangement, we'll also be able to negotiate our own FTAs of which a bilateral deal with the U.S., enthusiastically backed by both sides, is an example. These deals, simpler as they involve fewer parties, are easier and faster to conclude than those the EU, acting on 28 countries' behalf, agrees to. There's real potential for Britain to rack up a host of FTAs with rising economies while the EU languishes. A precedent exists in tiny Switzerland, outside the EU, that has agreed a FTA with ginormous China while the EU has none.
Prepare your business for this new, global Britain with Khaos Control.
Offering multichannel integration with leading online marketplaces, such as Amazon and eBay, forget logging into separate seller accounts. Access them through Khaos, and manage your listings, synchronising stock levels, prices and descriptions. Link to specified sites, like the U.S. Amazon.com, to control which countries you are selling to. Then track your sales.
So, when will all this get underway; when will Article 50 be invoked?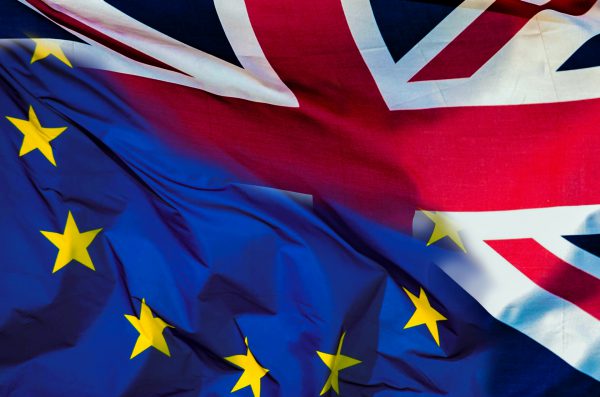 The Government has been embroiled in a legal battle over whether Article 50, which will set the clock ticking on a two-year process for exiting the EU, could be invoked by the Prime Minister on her own – using 'prerogative powers' that include the ability to declare war – or with Parliament's sanction. The dispute rose to the Supreme Court that ruled Parliament had to have its say.
Parliament's consent for Article 50's triggering will be expressed in the passage of a Bill, the European Union (Notification of Withdrawal) Bill. There were fears it could be amended, or voted down outright, in such a way as to slow or even halt Brexit, but they proved unfounded. The Conservative Party has rallied around Brexit since the Referendum and Labour, more divided with about a quarter of its MPs rebelling against the Bill, has otherwise fallen into line. Opposition was insufficient to overcome this with the Bill on its Third Reading, or final vote in the House of Commons, passing 494 to 122.
The Bill has now been passed to the House of Lords where it will undergo the same cycle of debates in which amendments can be made. But the political makeup of the Lords differs from the Commons. The Conservatives claim the greatest number of peers, but not a majority, and a sizeable fraction of the rest oppose Brexit. Amongst these are the Liberal Democrats with over 100.
It means that the Bill stands a good chance of being amended, sent back to the Commons where the amended Bill will likely be rejected and passed on to the Lords again. Known as 'ping-pong', this could threaten Theresa May's intention to invoke Article 50 by April, but can ultimately be broken by the Commons using the Parliament Act. This bypasses the Lords, leaving the Bill to be passed in the next Parliamentary year, usually starting in May.
If the Bill passes through the Lords without amendment, the earliest it could become law is 7th March. There's an EU summit later that week from 9th-10th March at which Theresa May could then trigger Article 50. Britain would then be leave the EU on either 9th or 10th March 2019, provided there's no decision to lengthen the two-year negotiation period.
So, we have a better idea of what kind of Brexit Britain will undergo and when the whole process will get underway. Uncertainty is diminishing for business and although leaving the EU could bring dangers, there are also significant opportunities.
Khaos Control ERP software has helped countless businesses increase efficiency to weather bad times and make the most of the good.
Take Party Packs. Khaos Control users since 2003, they've enjoyed boom times, endured the Great Recession and are in better shape today than ever before. And they're not an isolated example. That companies choose to stick with us is fantastic endorsement that really sets us apart from the rest.
Ready to embark on a win-win relationship? Call us for a FREE demo.