Attaching Files to Email Templates
Automated, personalised, emails enable retailers to keep their customers up to date throughout their order 'journey' with them. Companies that use Khaos Control have benefited from the ability to create, maintain and use email templates for automated emails for more than a decade.
Triggered by a specific action or movement on an order, such as picking, despatch or a refund being processed, email templates are a powerful tool. Once configured, they free users from the manual drudgery of generating emails manually. Without email automation, companies tend not to communicate with their customers during the fulfilment process, which leads to more calls, emails and other contacts from customers. Keeping customers informed automatically simply makes those issues go away, which is why any online retailer worth their salt attempts to automate their emails as much as possible.
We have continued to develop our Email Manager over the years. Recent additions include the ability to blind copy (BCC) outbound emails and much more besides. However, the most important addition to this feature we've made recently is the ability to attach a file(s) to an email template and have this sent out automatically based on a specific event in the system.
This is something you, the customer, asked for and we have listened and delivered.
Advantages of Email Templates & Attachments
Companies often want to send customers additional information in addition to an email, segregated in separate documents, to be saved or printed individually. This may include a .pdf of Terms & Conditions, instructions or promotional literature. All files types and sizes are supported, but we recommend being mindful of tripping your customers' spam filters,. With that in mind, the smaller the total file size, the better to ensure that sending and receiving of emails is as successful as possible.
How To Define Attachments
Open the Email Manager by typing 'Email Manager' in the Command Window, clicking the icon immediately underneath or 'Email Manager' further down the window.
Then click the tab, followed by the icon.
in 'Options' will then become available.
Clicking this, the Email Attachment Manager will appear.
Files can then be added by clicking 'Add File', making a file selection and then clicking 'OK' in the manager.
Note that attached files must be attached on a network drive.
Be certain to save all changes by clicking the 'Save' icon .
The .gif  below summarises the process.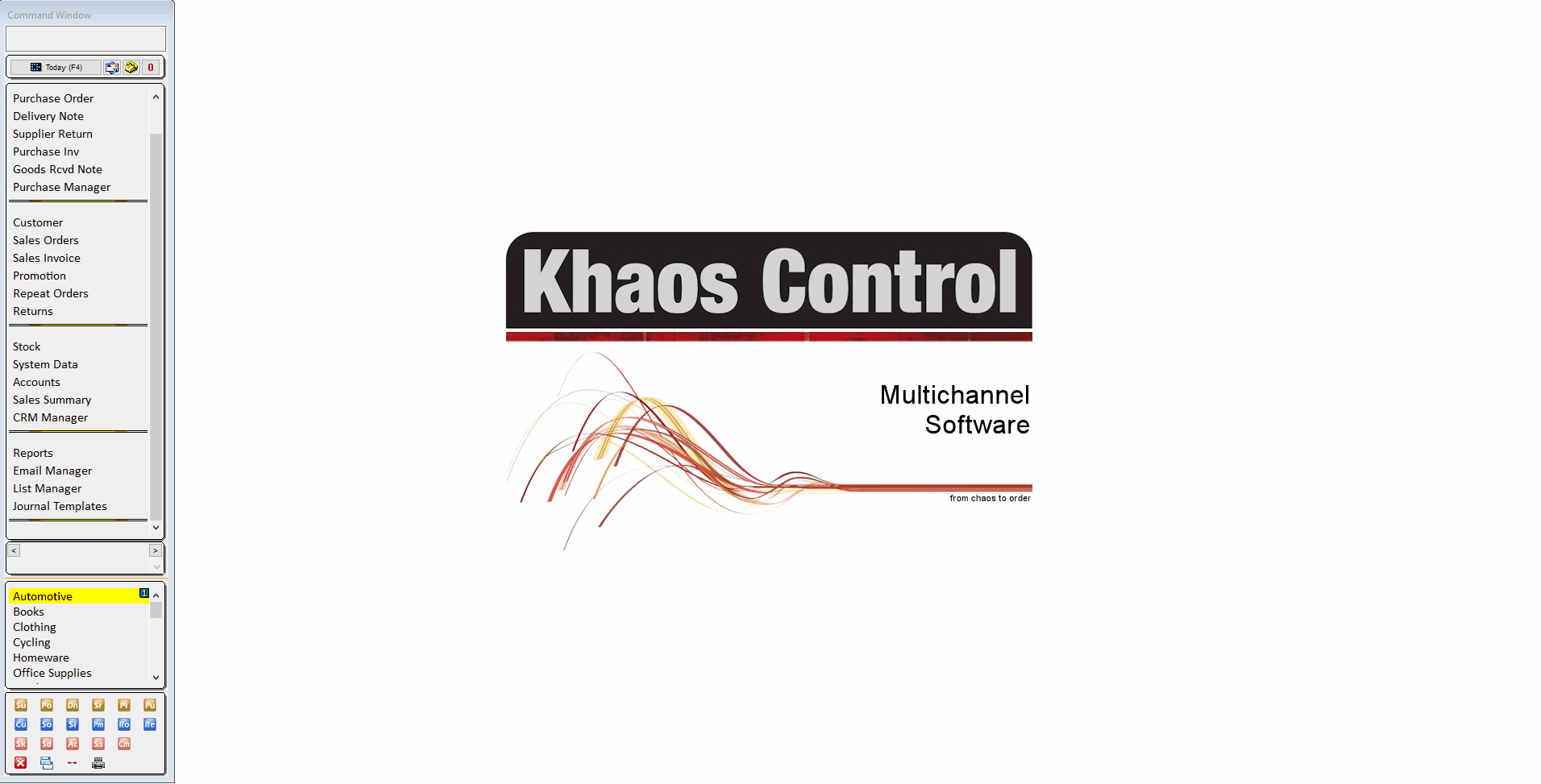 Get in Touch
Get in touch with us today, whether you are a Khaos Control customer wanting to make use of this element or are simply interested in our ERP solution for your business. We offer demonstrations for free and are always great value on the phone! Myself and the team look forward to hearing from you.