Become a Khaos Control partner
Our partners are key to helping us grow the Khaos Family and our referral scheme allows us to reward you for providing help and advice to your customers. Our great products, combined with a no-hassle process, makes it easy for you to earn £1000s a year, just for referring customers to Khaos Control.
Exposure to a new audience
Earn financial rewards
register your interest
Why partner with Khaos Control
By partnering with us, you could earn substantial financial rewards. For every client you refer who signs up for a subscription to one of our products, we will award you with a cut of what they pay us for the solution. That means valuable funds which you can invest back into your business! The more customers you refer each year, the higher the greater reward you will receive.
There's no yearly cut off for your rewards – you will receive your cut for every year the business you referred stays with us.
What we want from our partnerships
We are looking for partners who share our passion for innovative technology and want to show the world that implementing new systems to say ahead of the curve is vital for business growth. We are looking for partners who are willing to invest the time to proactively sell our solutions and want to earn up to 30% margin as a result.
When you share our solution with your client base, no matter who they are, they will no doubt be impressed by the volume of functionality contained in one system. We pride ourselves on standing out in the oversaturated business management market thanks to our proven track record in helping businesses grow and make vital decisions, no matter the business shape or size.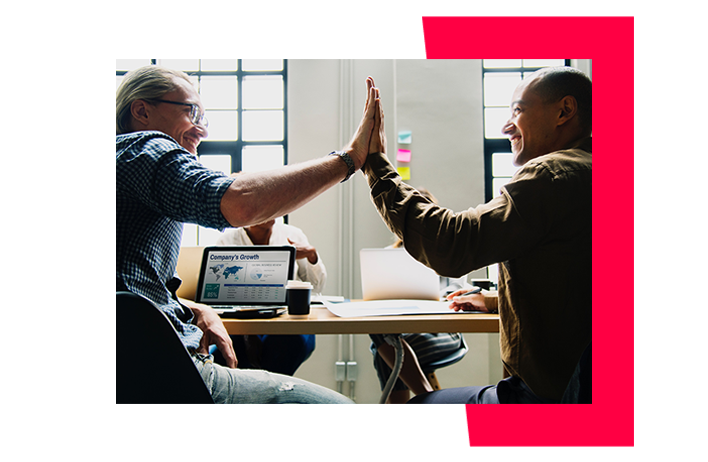 Start your journey with us today
Ready to start your journey with Khaos Control? Get in contact with us below, and one of our friendly team will be in contact as soon as possible.