Black Friday Early Opening Underwhelms in The Shire
As of 06:40 GMT more than £360m had been spent in the UK on Black Friday, as per Red Hot Penny's Black Friday tracker. With only a quarter of the day gone that suggests that last year's total UK shopping spree of £810m is going to be smashed.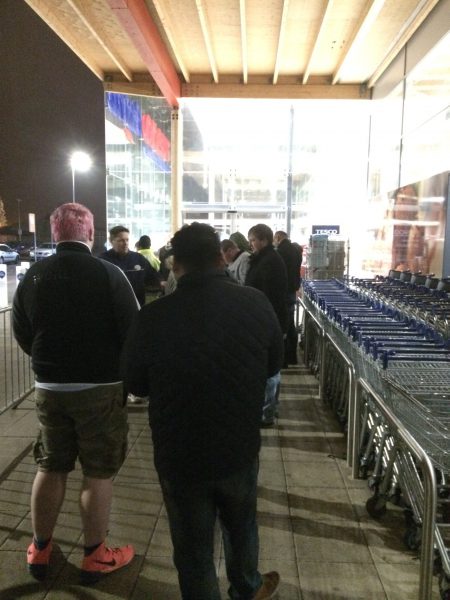 Based on the Khaos Team's experiences though, we would suggest that Black Friday is not leading to the frenzied scenes of previous years, at least not here in Lincolnshire. Tesco opened their stores nationwide at 5am today, and we went along to the Lincoln store to get a feel for what this retailer is focusing on and how popular an event it is.
Preparation Is All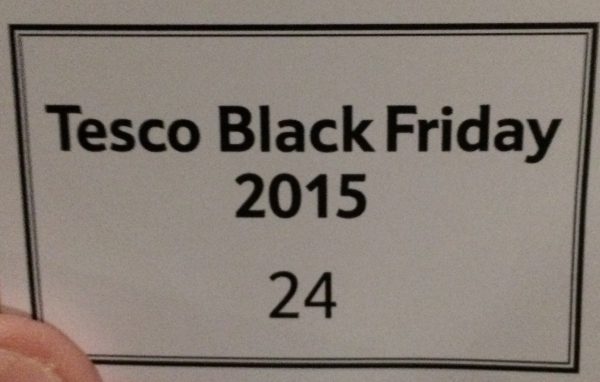 Despite only arriving 10 minutes early, it was clear that Tesco Extra in Lincoln were not going to need the security barriers that they'd put in place. Everything was very organised though, with each person getting their own numbered ticket and flyers being handed out to highlight the best deals and the few dozen people who'd turned out contentedly waiting for 5am.
More Staff than Shoppers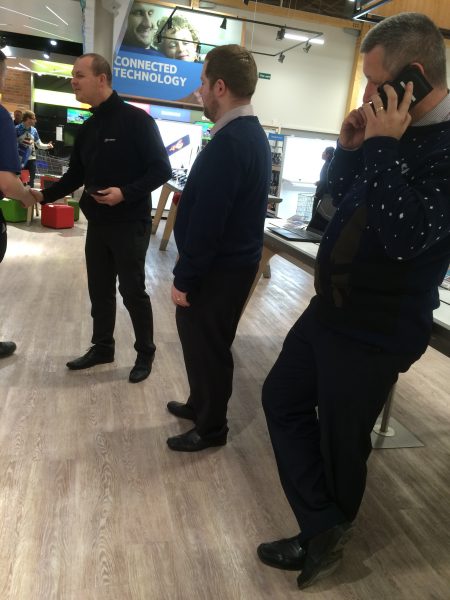 Planning is all and, at least at Tesco Extra, Lincoln, the staff to shopper ratio can't have been far off 1 to 1. Whilst that meant no-one was getting stressed out looking for bargains – just ask an assistant – it also served to make the place seem relatively crowded, when in reality at least half the people milling around were staff.
Bargains to be Had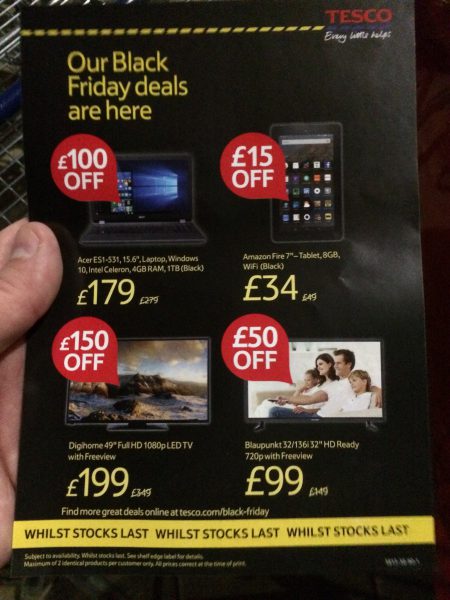 As is the norm for Black Friday, electronics featured heavily in Tesco's discounting, with 32" HD Televisions being sold off for £100 and Windows 10 laptops for £179. Anyone in need of a pod-based coffee machine would also have been spoilt for choice!
However, it didn't seem, at least to your correspondent, that Tesco had been gulled into going overboard in terms of what they were discounting. That fits in with the pre-promotional season talk which was of retailers not gouging themselves out of margin. Tesco's focus on electricals for the bulk of their discounting also fits in with the overall theme.
Lies, Damned Lies and Statistics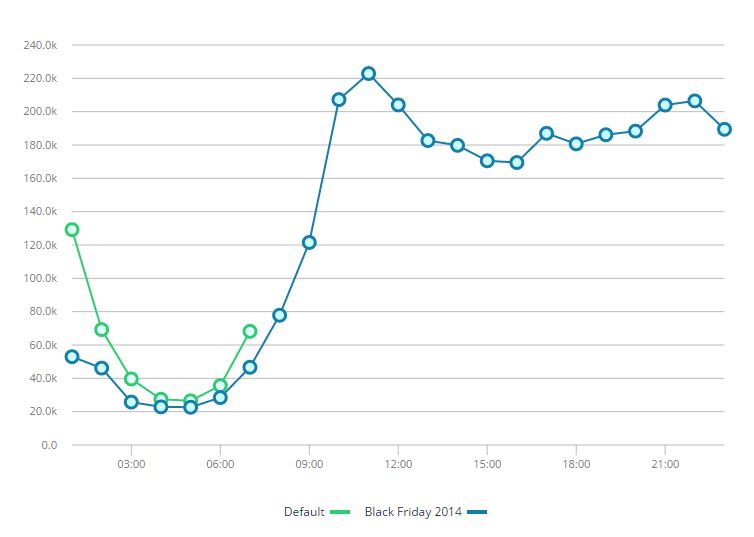 As of 06:56 GMT, eCommerce sales for Black Friday 2015, compared to Black Friday 2014 are up across the board, with a rapid start at Midnight falling away, but still consistently outperforming what we saw last year. It will be interesting to see if that continues through the mid-morning peak that we saw in 2014.
Thanks to Big Data Labs for the trend report.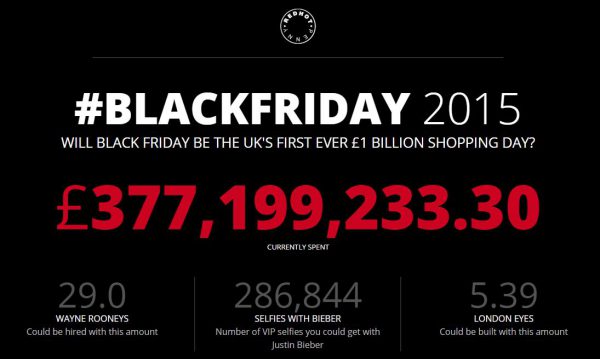 The Red Hot Penny UK shopping tracker – which the eCommerce company has deployed to track all UK sales for Black Friday 2015 – saw total spend at more than £377m as of 06:56 GMT. That puts the UK on track to surpass last year's Black Friday total spend of £810m at some point this afternoon, which would be impressive.
Check out the live Red Hot Penny Black Friday tracker for yourself.
What can we expect to see during the rest of the day?
Black Friday may have got off to an underwhelming start here in Lincolnshire, but the national figures overall and the way in which eCommerce in general is performing, suggest that 2015 will easily surpass the total spend and transactional figures that we saw in 2014.
If you'd like to talk about how Khaos Control and our team of experts can help your business grow and handle 2016's peaks, get in touch today to arrange a free demo.