roseta.io is a cloud-based integration solution that connects all your key eCommerce Solutions. We sync up two or more applications to automate repetitive tasks, free up personnel time, and drive more sales. Our simple yet effective solutions are tried, tested, and monitored so once you're up and running they work seamlessly in the background.
Partnering with Khaos Control we provide a technical solution for linking your online Magento 2 Store with their cloud-based ERP software.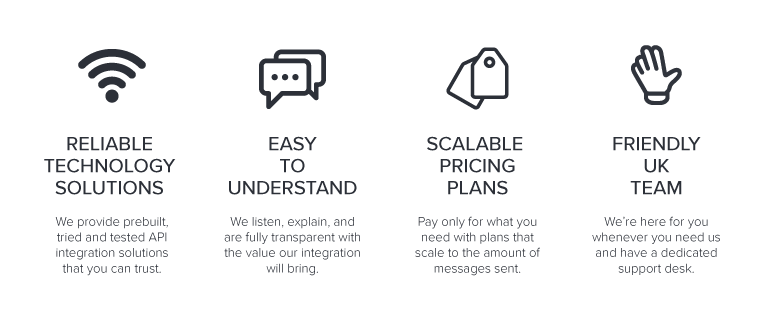 Why integrate Khaos Control with your Magento 2 store?
An integration automates those little-value-added tasks that can be time-consuming and overly monotonous. The most obvious benefit is on reducing workload and removing the chance of error when duplicating data in multiple systems. Once integrated data is updated in real time and readily accessible so valuable data can be extracted to provide greater insight and highlight opportunities. Syncing your Khaos Control with Magento 2 automates your business processes to enable you to monitor stock, manage customer relationships, and gain total control of your accounts all in one place.
How will an integration save you time and money?
There are numerous benefits that come with integrating your store with Roseta's Cloud-Based Integration Platform including:
Mitigating human error and data duplication
Instant access to reliable data
More efficient sales order processes that improve customer experience
Better communication between team members and departments
More time to focus on customer service and business development
Why Khaos Control trust in roseta.io?
Quality Assurance Guaranteed
Unlike many other software companies, roseta.io is a UK based company with a team of expert developers that have been building integration solutions from scratch for almost 10 years. We established ourselves as a sister company to New Vision in 2020; our pioneering solutions and key integration development team came with us. We provide trusted eCommerce connectivity solutions for all your key technologies.
Friendly UK Team
Our mission is to make integration simple by providing prebuilt, tried and tested application connectors that are secure and keep your data safe. Our off the shelf solutions provide a technical service, but it's the level of customer care and ongoing support that make us stand out from the rest. We understand that just because you have an eCommerce store does not mean that you understand the tech side of things. We take time to understand your requirements and explain the value an integration will bring to the overall prosperity of your company.
Scalable Pricing Plans
Pay only for what you need with pricing plans that are based upon the volume of messages sent. A message is essentially an automated task triggered from one system to another. All of our messages are less than 1p and the more you use, the cheaper it gets. We are transparent and flexible with our pricing allowing you to upgrade and pay more only when your business has grown.
Transparency
For those that are tech savvy, we provide a complete overview of all data transfers with a user friendly dashboard that offers complete control to play, pause, and decide what data is transferred. Our integrations are automated 24/7, 365 days a year. We recognise that every business is different and our advanced mapping tool allows you to integrate your specific data from A to B.
---
Find out more about our integration with Roseta here.