Janus is the two-faced Roman god of transition, moving from conflict to peace which, I hope, is an apt analogy as we move from 2016 to previewing 2017.
With that in mind, we're going to look over the trends that we think will shape multichannel and online retail during the next 12 months.
If you've not already read our take on Janus looking back on 2016, the link is here. To read our thoughts on what we see trending in 2017, scroll down.
The Future is Mobile
We've put our necks on the line with this one. Not.
But it's surprising how many retailers are still behind the curve when it comes to delivering an excellent experience for consumers on mobile devices. B2B retailers, in particular, are behind the curve on this and there is market share to be grabbed by those companies that embrace the impact that consumers' personal shopping habits are having on their business purchasing.
As consumers find shopping on their phones and other mobile devices more convenient and trustworthy, their use will continue to grow. They won't just be used to research before purchasing by other means. As we saw in 2016, even greater numbers of sales will complete on Mobile and the retailers that provide the best mobile shopping experience will be able to steal a march on their competitors.
Although push notifications – mobile pop-ups – from beacons and other devices haven't yet taken over traditional marketing techniques, like emailing, it's only a matter of time before these become prevalent.
Ditching Traditional Wallets

As shopping evolves, so will the way we pay.
Payment apps mean that consumers can pay securely through a third party, or store their card details on their phones, to use for both physical and in-app / online purchases.
It's still in its early stages, but high street names like Boots, Greggs and multiple fast food chains are early adopters.
The list of apps that accept money through payment apps has also increased, including fast food market places and high end clothing retailers.
Here's a list of leading payment apps and their features. A common thread of security is woven through all:
Android Pay highlights Android's inbuilt tracker (which can remotely reset passwords or completely wipe the phone)
Apple Pay boasts unique codes and references, never stored on devices or servers
Samsung Pay still unavailable outside of Asia, this uses both the above features in conjunction along with tokenisation (like SagePay)
With consumers more conscious of the security of the personal and financial data than ever before, security is a major hurdle for payment apps to overcome and their success in 2017 will depend on how well they can nail that and convey that they have done so to the public.
Loyal to Those Who are Loyal to Me
Consumers continue to be presented with an ever-increasing number of options, which means that the possibility of finding that bargain becomes more and more tempting, with loyalty going out the window.
What can you do to prevent it?
Loyalty schemes.
I'm not pretending this is a new trick, far from it, but what you can do is improve it.
Making the loyalty scheme easier to use, or more attractive to your customers, will not only get you into their hearts, but also their wallets.
Simple tracking and usage of loyalty points is a must – to the point where some of the above payment apps accept loyalty cards.
Good examples of loyalty schemes working, again in app form, are the Coffee Giants; Costa and Starbucks.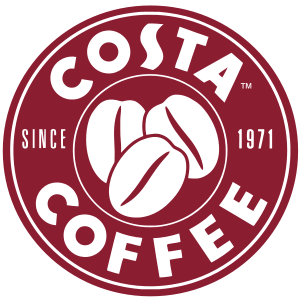 Costa has The Coffee Club app, that replaces their burgundy loyalty cards. Not only does it keep tabs on your loyalty points, letting you add and use them, but also locates your nearest Costa and allows you to contact them direct.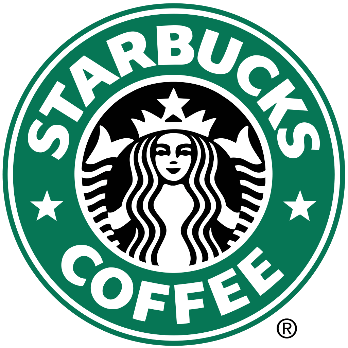 Starbucks have taken things a bit further – there's a separate app for each major OS with different abilities. The major features are similar to Costa's, but with iOS handsets you enjoy the ability to order and pay ahead of arrival – the stereotypical image of Mac user in Starbucks may not be a thing of the past.
If apps aren't right for you and your customers, then you should take a leaf out of Sephora's book. The make-up giant in America, who recently hopped across to the UK, has the VIB. Not only does this tot up points as you spend, but it gives customers experiences and perks that normal shoppers don't get. These range from reduced costs of delivery (more on that later), beauty treatments, gifts and invites to events.
One of the biggest loyalty schemes, if by proxy, is Amazon Prime. It doesn't use points to guarantee loyalty – but your own impatience. You could have a slightly cheaper product, but then postage is a bit more, and it probably won't be next day. Or, you could pay slightly more and have it tomorrow. I know it's worked on me more than once.
If you want to keep those customers coming back, step up your loyalty game for 2017.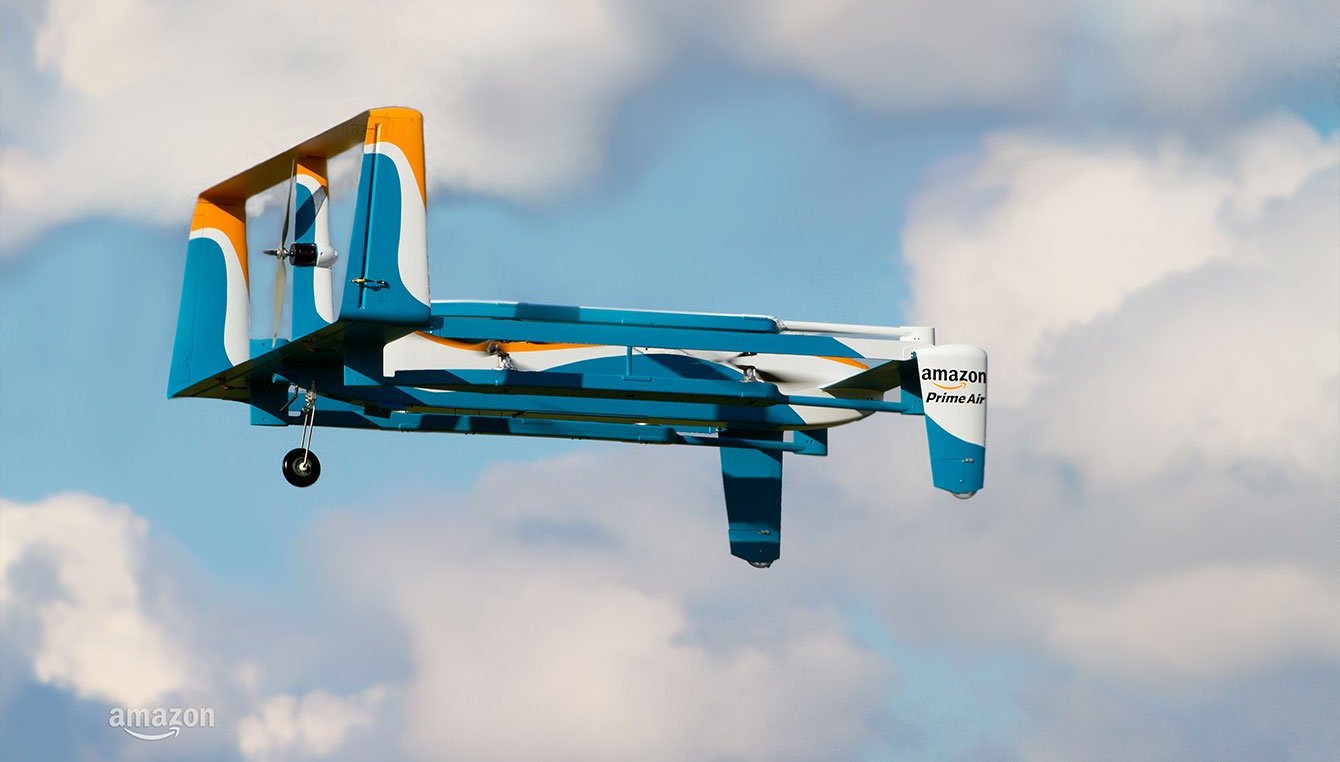 Waiting on the Postman Will be a Thing of the Past
In eCommerce delivery makes, or breaks, the customer experience.
Amazon Prime was launched in the UK in 2007 – an annual payment to have all your orders from the retail behemoth delivered next day. At no further cost. And it took off. They set a precedent that not many could compete with at the time or since.
ASOS, one of the largest eCommerce fashion sites, was one of the few to offer a similar service in 2016. Their Premier Delivery even includes specified date delivery, as well as next day.
Amazon hasn't stood still, they're considering same day delivery in specific locations across America using drones, which started testing in this country last year.
How feasible are drone deliveries?
Don't get me wrong, the idea of drone delivery items within hours, nay minutes, of placing an order sounds fantastical. People shooting down drones isn't unheard of, with privacy and hacking concerns not entirely unfounded either. Plus, airspace, particularly here in Britain, is at a premium.
I doubt drones will be a typical courier method by the end of the year, but there is going to be a demand for either Amazon Prime-like delivery deals, or standard next day delivery at a lower cost, by the end of 2017.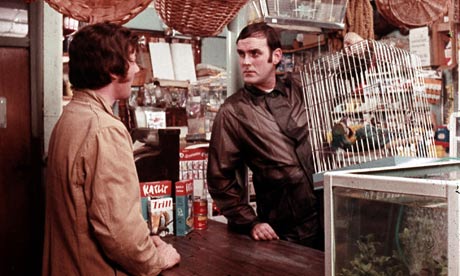 That's Not Dead, Just Resting
In 2016, Black Friday and Cyber Monday were meant to die a death.
Amazon started its sales and offers on the 1st of November, and shocked the eCommerce world. Many people thought that it would be the end of the American shopping holidays, being killed by one of its biggest disciples.
But this wasn't Amazon dealing a deathblow, it was just reacting to other factors. Consumers are shopping earlier and earlier.
For example, 40% of Canadians started shopping before Halloween. US retailers started showing off their offer earlier – 88% of them advertising Black Friday deals in early November. Look up the numbers here.
In 2017, we in the UK will follow America's suit – again. Offers, deals and sales will drop in early November, another reason why I think Singles' Day will drown, as Black November (sic) hits Britain.
Skipping the Middle Man
D2C (Direct to Consumer) sales increased in 2016, but are set to develop in 2017.
With market places like Amazon and eBay, it's easy for manufacturers to set up a polished storefront for selling to consumers.
Some companies take it the extra step – Nike, for example. Not only do they have a great presence, through traditional sports retailers, but they have their own stores. I'm a huge fan of their store in Hamburg.
By selling directly to consumers, there is more to control, from the impression they get when they walk into the store, to their online experience. Nike have had increased sales and profit, even if the orders themselves have slowed.
In 2017, there will be more and more manufacturers skipping that middle men and selling to consumers direct.
To B2C, that is kind of intimidating. What can you do to compete with buying directly? Build on your customers' loyalty and look to develop your own products.
It's not Creepy, It's Big Data!

When Netflix (other streaming services are available) suggests something, it's not random. It's analysing all of your previous watching habits, finding comparisons within its data archives and working out the next choice for you. That's Big Data and AI.
When you receive an email with your name across the top, you can't help but feel more drawn in. That's personalisation.
Both are set to be a major element in marketing and selling in 2017.
An example of this would be L'Oreal's Makeup Genius. It's a collection of AI apps designed to help the user select suitable L'Oreal products. This also gives L'Oreal an unimaginably large amount of valuable data – Big Data. This can be used to power new products, marketing and advertising in the future.
By combining all three, like L'Oreal, you can give an excellent customer experience. An example would be chat boxes, helping customers select products or even trouble shoot issues.
It'll just be a matter of getting used to talking with computers.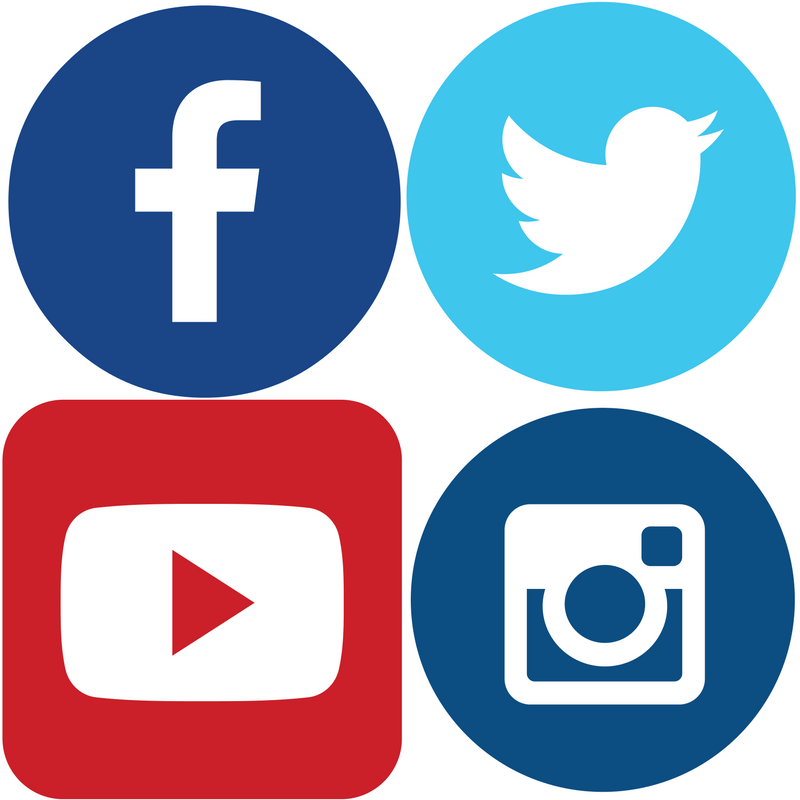 #CustomerService
With updates to the larger social media channels, like Facebook and Twitter, there is an ever-greater focus on having an active presence on there. This isn't just for after sales, but before and during.
Whether it's terrific tweets, furious Facebook posts or enviable Instagram shots, having a customer service presence there can make all the difference.
And in 2017, it is expected.
Facebook now allows users to call you direct from your Facebook page.
Twitter now has Support accounts, even indicating when they're manned, so you don't get upset users asking why they've not had a response.
Both offer read receipts on direct messages.
If managed correctly, your online presence can be your biggest assets – but in 2017, if you things go wrong, everyone will know.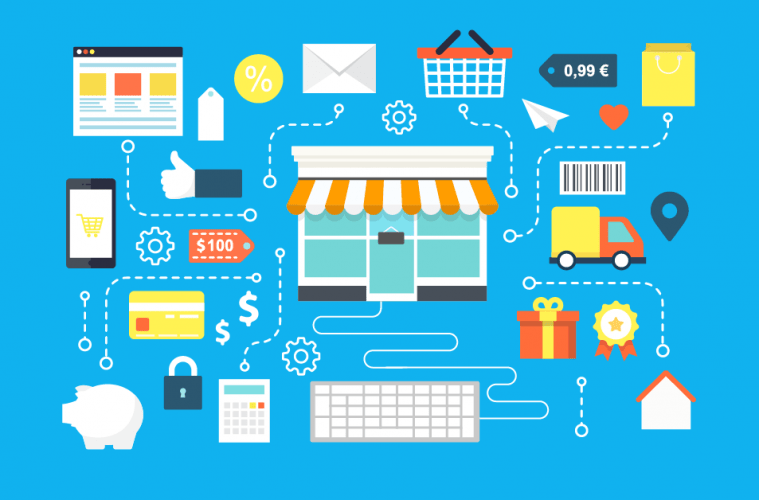 OmniNormal
Come 2017, omnichannel will be the norm. Showing the same stock in your store, web and Amazon sites will be expected. Offering the same experience, promotions and pricing across all of your channels will not be optional.
With an application like Khaos Control, you can meet and exceed your customers' expectations.
Having the same stock, offers and deals across bricks and clicks is something that Khaos Control does with ease. You need it on your Amazon and eBay accounts? It does that automatically. If you didn't, you'd hardly be multi, let alone omnichannel.
Consumers will also expect consistent user experiences. From graphics to information describing stock, and straightforward directions to your bricks and mortar store to pick up the new purchase.
If you're not omnipresent by the end of 2017, you may find yourself non-present in customer's minds.
You don't have to pick up on all these points. In some markets, having next day delivery isn't possible, let alone suitable. Perhaps an app may not be something your target audience would even look at. If you were only going to consider adding any of them, make being omnipresent your target.
If you'd like to benefit from 15 years' experience in ERP design, helping eCommerce businesses flourish, Khaos Control is geared towards creating and keeping omnichannel presence for its users.
Get in touch for a free demonstration of what Khaos Control can do for you.