It is no secret brick-and-mortar retail stores are struggling as online shopping continues to boom. On first glance, it seems like internet and technology are the reason for the traditional retail industry's downfall. But that's not how it has to be. More and more retail stores have found ways to embrace online channels and technology, instead of fighting them. And while the ideas and technologies often come from retail giants like John Lewis, or Marks & Spencer, this doesn't mean smaller businesses can't adopt them too.
Here are three ideas how business owners can save their retail stores with technology:
1. Browse & Order Hubs
Online shopping brings many advantages to consumers. They can browse through the whole catalogue, apply very specific filters and discover products that might be out of stock in the physical store. They can also compare prices and options, see detailed product information and get products delivered straight to their front door.
So, having an online store, in addition to your brick and mortar one, is a no-brainer. Don't have one? Find out how we can help you get one. But in addition to building selling your products online, why not bring all these advantages to your brick and mortar store too? M&S is doing it, Debenhams is doing it and so can you. While many large retail chains have implemented big, customised Browse & Order Hubs with specifically manufactured digital devices, it doesn't have to be so costly.
Providing your customers with one or more tablets in-store and giving them the opportunity to explore the full range of products online, discover detailed product information or order items to be delivered to their home encourages people to make a purchase.
What about customers in a clothing shop who find the perfect shirt but not available in their size? It happens all the time! If you provide them with an in-store order hub, potentially equipped with a scanning or payment device, they can easily order that item and get it as soon as possible.
Like this, you've successfully made a sale that would otherwise have been lost!
2. Retail Staff Mobile Devices
An alternative option to providing mobile devices for customers is to equip your retail staff with them. The fact that customers have constant access to all sorts of information via their mobile phones has led to increased expectations. Customers expect staff to know all about the products they are selling but are often disappointed. Especially in stores that do not embrace technology, staff still depend on their training without being able to quickly find information customers need.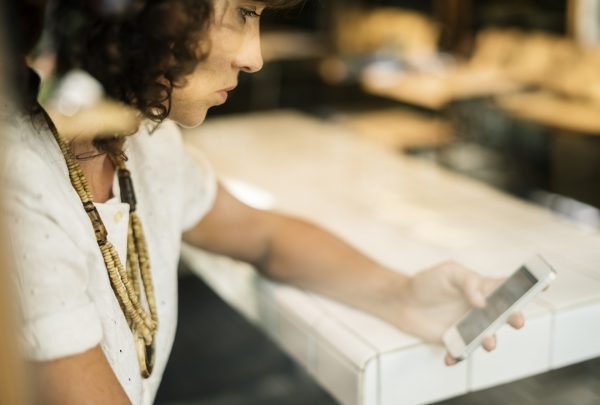 Equipping them with mobile devices is a solution. Retail giant John Lewis has been a pioneer for this. They provided staff with iPhone 6 devices and saw positive responses. Staff accessed product and price information quicker than ever, scanned barcodes, read product reviews and sent information to customers straight away via email.
John Lewis' staff also praised the ability to accompany customers throughout their shopping experience and let them check out via a large variety of payment methods. But what they found most useful was looking up stock availability, which significantly reduced stock room trips.
Especially if you are using an ERP with powerful stock control software, that updates your stock levels from all channels in real time, your staff will always be up to speed. And they will be able to provide an excellence customer service that will set your store apart from your competitors.
John Lewis is of course not the only one making use of mobile devices. In fact, 89% of retailers are planning to provide their in-store staff with mobile devices over the next three years. Don't stay behind!
3. Omnichannel Experience & Personalisation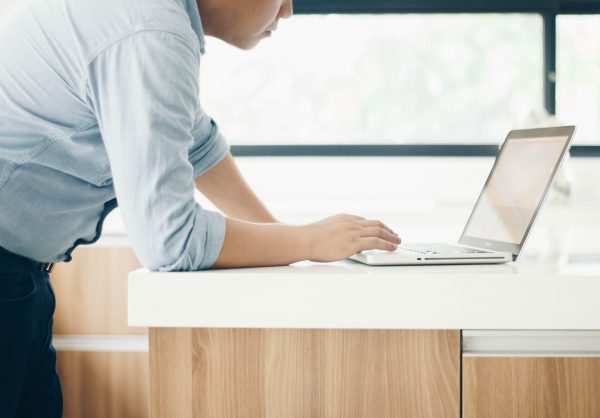 To stay alive as a retailer in this tough industry environment, you have to sell via multiple channels – online and off. But to thrive, you will need to go further. To provide your customers with a truly omnichannel experience, because that's what modern shoppers expect.
But what does this mean? "Giving the customer that pleasantly surprising 'OH! You know me!?' experience", no matter where they buy from you. It means being aware of the customers' past purchases and their preferences. It means knowing where they want their products delivered to and how fast they want it. No matter if they shop online or offline.
Summed up, an omnichannel experience means providing an excellent, personalised customer service across all sales channels.
How Can Retailers Achieve That?
By making the most of powerful ERP software. If your company has implemented a great ERP solution, there'll be easy access to its CRM system and all relevant data about its customers. With Khaos Control, all the data you need to provide an omnichannel experience is already there, you just need to leverage it!
That means making this incredible depth of data available not only in your backoffice, but also to store staff. As mentioned, one possibility is to use mobile devices in store.
Technology in Retail: The Booster for Your Business
Of course, what we've mentioned so far are just three out of many possible ways to leverage technology in retail. Another way is to create your own app. Or why not experiment with augmented reality and proximity marketing in your store?
It is highly individual which forms of technology fit best for which store. What is important is that you embrace technology in retail, always keep in mind the demands of your customers and provide a truly omnichannel experience for them. To do so, you'll need real time stock control, a reliable CRM system, in-depth reporting tools and software that brings all aspects of your business, including sales channels, together in one powerful business management solution.
That's Khaos Control. The ERP software that will make technology the booster for your retail store.
Get in touch now for a free demo!