The Workplace Depot went from a small business to operating two large warehouses with Khaos Control
Khaos Control has been a part of The Workplace Depot since their early years, growing with them as the company scaled. The Workplace Depot is a relatively complex operation: spread across two large warehouses, they specialize in industrial goods, importing stock globally, and manufacturing made-to-order goods, whilst simultaneously offering a range of products from dropship suppliers. Khaos Control combines all of this into a single system that brings all those pieces together in an easy-to-understand solution.
Simplifying business processes
Selling dropship items should be as hands-off as possible and hassle-free. As The Workplace Depot notes, if you're spending too much time over-processing and tracking the movement of products, then it's not really working in harmony with business objectives

Khaos Control is the perfect system – purchase orders are placed and sent off to the relevant suppliers, which leaves you to simply manage the customer experience. Our intuitive system does the background work for you, updating your accounts and financial data in real-time as each order comes through, saving time and allowing you to put the focus where it's needed.

For a business like The Workplace Depot, accuracy is key to keeping things running smoothly. With stock arriving by sea freight, air freight, road, from a variety of countries across the globe, a precise system that provides total visibility is essential. The Workplace Depot use our system to track their stock and predict landing times, allowing them to keep customers informed and prepare warehouse locations ahead of time.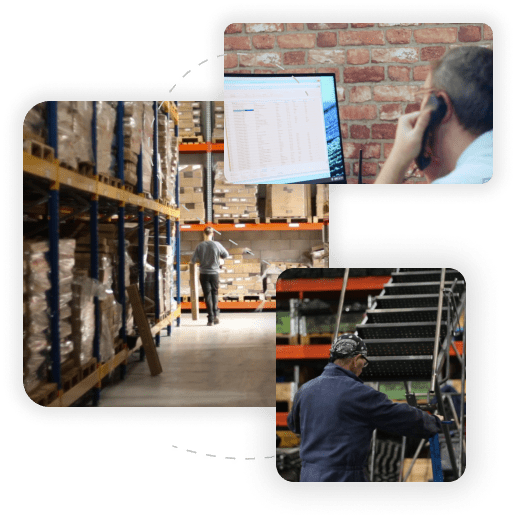 Ben Castell – The Workplace Depot
"Having been with the Workplace Depot for a number of years, Khaos Control has helped mould and push the growth of the company."
CSMS service exemplified
Many things require a pair of fresh eyes, and business processes are no different That's where our consultancy program comes to the fore – providing valuable insight and advice on how to improve internal processes so you can take your business to the next level. The Workplace Depot saw true value in this, with our specialist team's advice on how to utilize Khaos Control further to streamline their business, automating more processes and lessening the workload.
Adaptable to your businesses needs
As your business needs change, Khaos Control grows and adapts with it. The Workplace Depot can testify to this first-hand, working with our team to create a bespoke production schedule within their Sales Invoice Manager screen in Khaos Control. Previously stuck on a spreadsheet, they now have a streamlined and effective way of setting out production schedules, allowing for more efficiency and making it easier to keep customers updated on the progress of their orders.

Our Sales Order feature ensures all orders from all of your channels are centralized in one system, with total visibility from order placement, to warehouse dispatch, to customer aftercare. Working in tandem with the rest of Khaos Control, all stock levels are adjusted automatically as the order is processed and released, with accounts updating in real-time as payments are made.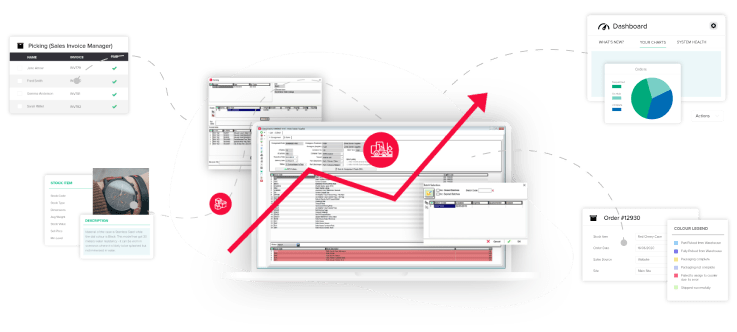 Find out today how our system can improve and streamline your businesses procedures.