Preparing your ecommerce business for Christmas and New Year
For a lot of businesses, Christmas and New Year is the time that can make or break the outcome of the following year. In 2020, everyone is at risk. So, alongside getting measures in place to accommodate more staff, a bigger dispatch line, you've now got to consider the potential restrictions ahead. We're providing some key takeaways to go and implement into your strategy right now, to give you the best chance of success in the next coming months.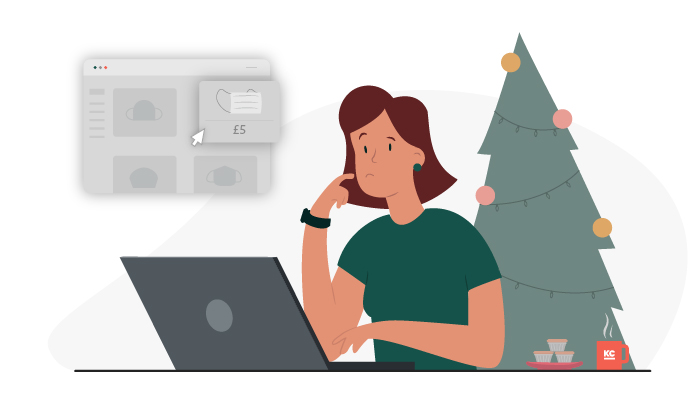 A brands response to the pandemic will impact buyer behavior
A new global guide from Facebook IQ highlights trends and insights highlighted the habits being formed by users over the last year, and how they are likely to shape buyer behavior at Christmas. One of those key insights showed that what customers deem as truly valuable in products, is affordability, authenticity, and action. According to the PR agency Edelmen in its Trust Barometer research published in March, 65% of said the way a brand reacted to the pandemic would have a significant impact on whether or not they buy from the brand in the future.
of people said a brand's response to the pandemic would have a significant impact on their spending.
Use Christmas as a time to thank customers for their ongoing support, whether that's through a tailored email campaign filled with promotions and discounts, or a free gift with any significant purchase.
To make promotions easier to manage, consider investing in a solution that can look after different campaigns and offers. Our very own promotion management software enables you to run campaigns, special offers and multiple price lists all from one central system.
Communicate with your audience, show them your company values and how you have helped contribute in these testing times – be that how you're making your shop secure, or how you're helping out the community.
Invest in a social media scheduler that will allow you to distribute content when you're not in the office. Platforms such as Sprout Social, CoSchedule, and Hootsuite can save you and your team a lot time over the festive season (as well as keeping one another safe).
Give back to the community and host a local charity event. Identify a cause or local charity whose values match your own and find out the ways in which you and your audience can help. Even better, support the businesses who have really been affected by the pandemic this year – they need your help more than ever.
Don't be scared to diversify your products to make the more relevant for the times. Get your audiences feedback using email, social media or quick surveys in-store.
Business might be better than ever for certain industries

As of July 2020, online sales for food grew by over 108% since last year. Household goods stores also recorded a 79.3% growth in July 2020.
Start anticipating the kinds of events the UK might be hosting this year: virtual office parties, Christmas morning via Skype, an extra indulgent Christmas dinner perhaps. Once you've got that in your head, you can start mapping where your own products might come into play
Join forces with partners or local businesses to create special offers and products exclusive to the Christmas period and New Year
Ensure that your ecommerce strategy is as slick as possible – customers won't stick around for a long load time or complicated checkout process
Ensure you have a plan B and C for your supply chain operation
Despite a very chaotic year, now isn't the time to let a badly organized supply chain be the downfall of trade over Christmas. As Steve Puris points out in Countering The UnKnown – Supply Chain resilience: "COVID 19 is unique only in its scale…There will be other viruses – there will be natural disasters, from localized flooding to solar activity knocking out communications…Logistics professionals and their industries can control few if any of these risks, but they can and must respond and mitigate." So, what should you start considering?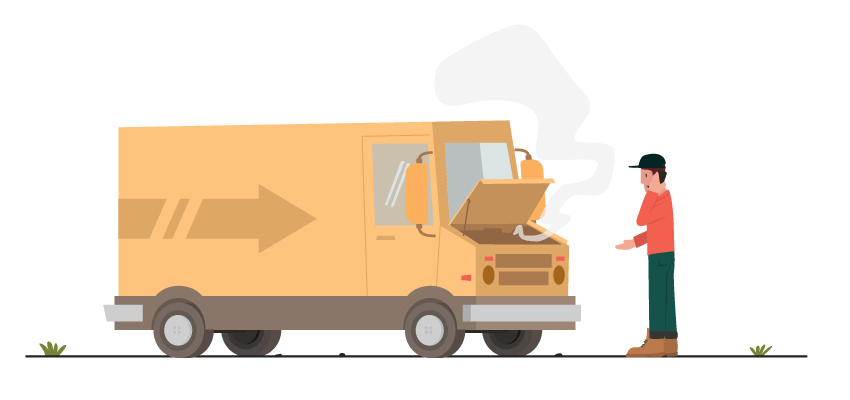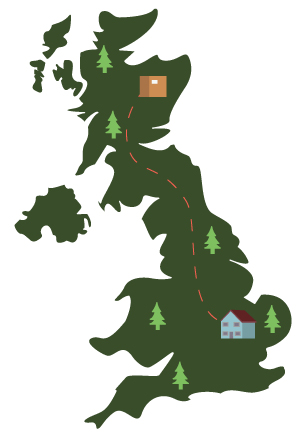 Develop relationships with your suppliers whilst staying open to new options and developments
Analyze what different types of solutions are going to be practical for your needs – Additional space? Dropshipping? Automation?
Be open and honest with customers about lead times and stock availability to save any disappointment further down the line. Reiterate this on your marketing communications to make the message clear.
If a shipment of goods doesn't arrive at your warehouse in time, your supplier's town goes into local lockdown, or weather strikes on key dates, you need to be in control. Having an overview of this in a system that looks after your entire process can be greatly beneficial.
Be prepared, particularly when it comes to customer service – if things go wrong with a delivery, make sure you keep affected customers informed and updated – don't leave them in the dark
Merry and safe staff = increased productivity and increased efficiency
Typically, the festive season will be the most testing time for your pick, pack and despatch line – with or without COVID-19 restrictions in place. Making sure you've got an efficient process with happy staff can make the real difference between a merry or miserable Christmas for your business.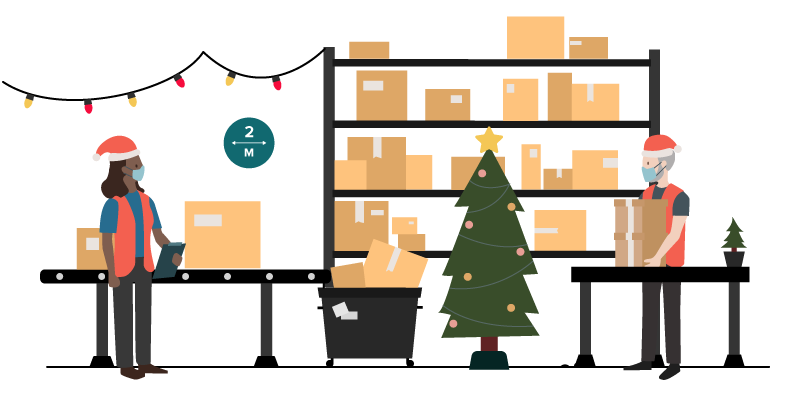 Keep things safe – but keep them fun too. If staff are having to come into work, invest in some Christmas themed handwash, sanitizer or even Christmas themed masks.
Whether it's lead times or best sellers, look back at previous years and start making forecast predictions about what stock you need, when you need it for, and how long its going to take to arrive across Christmas and into the New Year. We'd recommend an ERP software solution to take care of these tasks.
Gear up for the busy period so your orders can get out on time without any mishaps. Look at your pick pack and dispatch process and make sure it's as clear and foolproof as possible.
Track the amount of packing materials used over a monthly period, and then double it – that is around the amount you will need over the Christmas and New Year period. You can use forecasting tools to predict stock, and then use those figures to calculate how much wrapping material, boxes and packaging you'll need.
YouTube Series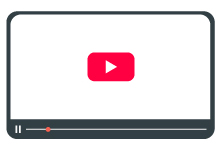 For more information and general best practices for your business, take a look at our new YouTube series. From accounting to managing your suppliers, our series is dedicated to businesses looking to improve their processes.
Subscribe to Khaos Control
Khaos Control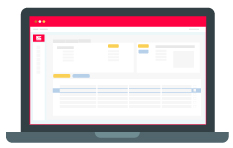 Find out more about the system that can bring a little control to the chaos at Christmas. Access stock control, CRM, accounting, warehousing, multiple sites, inventory, sales management, EPOS, and much more.
Find out more about Khaos Control