Implementing New ERP Software – Make Your Journey to Growth as Smooth as Possible
Introduction
Matt Weston is a key member of our Projects Team, with a wealth of experience in implementing Khaos Control. We thought it would be great if we could share some of Matt's experiences with you and, to that end, present this blog post from Matt, which outlines how to make the implementation of your new Khaos Control solution as seamless and hassle-free as possible.
As a member of the Projects Team, greeting new customers and introducing them to Khaos Control is part and parcel of my job. The variety of backgrounds of the companies I interact with on a daily basis is wide and diverse. From a start-up coming from Excel, to the limited company exchanging their old ERP system for ours. Each customer has their own expectations and their own challenges to overcome. If you'll permit me I'd like to convey some experiences to assist you to avoid the pit-falls and maximise the benefits of a move to a new system.
Change is scary
The first thing to accept is that change is scary. Your employees will be afraid that the skills and knowledge they have built up during the months, years, even decades working for you will be invalidated by the move to a brand-new system. You may even have your own misgivings about moving into the unknown, changing from the familiar to the new. Not knowing what is ahead can be scary, but seeing the size of the task before you can be even more daunting. But don't panic! The road ahead will be difficult, but if approached with the right frame of mind it can also be incredibly rewarding.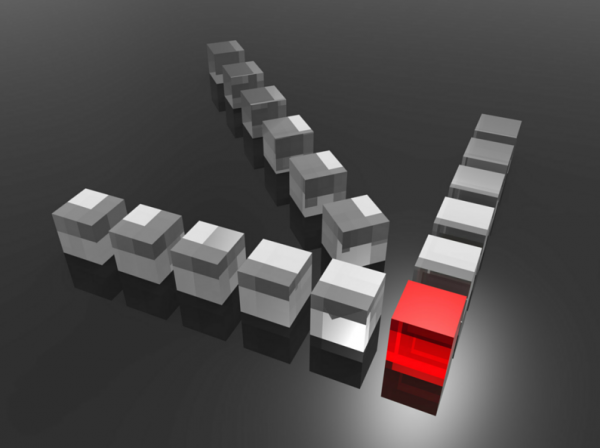 Seeing past the fear of what is new and accepting the challenge and the change is difficult for any business, no matter the size, no matter the age. But remember, you have embarked on your journey from your old system to a new system for a reason. Each move to Khaos Control is spurred on by its own reasoning and with its own business logic behind it. Often due to short-comings of the current system in place is the primary motivation, transitioning from a paper-based stock control system to fully integrated ERP Software comes with very obvious benefits, but a migration from an existing ERP system to Khaos Control will bring some very obvious benefits too.
Stick With It
As the days turn into weeks, keep in mind why you are bringing in new software. Are you snowed under using your current processes and need a more efficient system? A little fear is surely worth the benefits you'll reap once you're over the finishing line! Remind yourself frequently about why you are making this move. If necessary remind your staff also. There's nothing quite like the fear of the unknown to make the faults and flaws of the familiar seem inconsequential.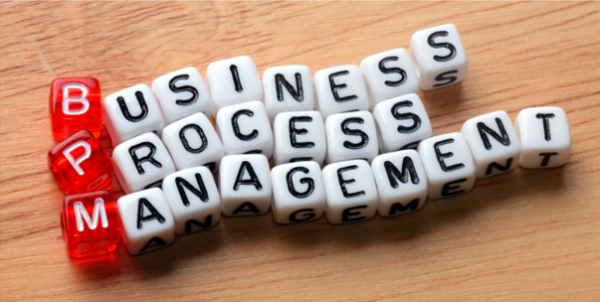 Bringing in a new system will involve a lot of upheaval and will cause a lot of unrest, but take it as an opportunity to improve your internal processes, to trim out wasteful and inefficient practices and to foster a new paradigm. When the dust settles you should be left with an efficient, productive system which is pushing your business in the direction you want it to go, with new processes and practices in place which are underpinned the software.
Work With Your New ERP Software
Work in harmony with your new ERP software, not against it. Your employees will be tempted to keep doing things the way they've always done them. With everything else that a move to a new system entails it can even be tempting to let them do so. But working in-line with the assumptions and expectations of Khaos Control will enable you to cash-in on the efficiencies and savings you were promised when you signed on the dotted line. A little bit of pain now making sure all of your processes work with the software will result in a net saving on hassle and pain in the long run. The alternative is often to pay for bespoke development to force the software to conform to your processes, which will add cost and headache to a process which already has its fair share of both.
Is everyone on board?
It's also worth paying particular attention to your employees. Ensuring they are fully committed and have bought into the move to Khaos Control will ensure that you reduce the stress and hassle of dragging uncooperative employees behind you. A good way to ensure that your staff are on board is to give them tasks to do in relation to the project. Allocate them some time each week to create their part of the User Acceptance Training pack. Give them responsibility for peer-reviewing someone else's pack so they can offer hints and tips. Not only will this approach give you a high chance of your staff working with you rather than against you, it will also make use of your most precious resource – the understanding, knowledge, experience and imagination of your employees.

In short, a move to brand new ERP Software will show you the skeletons in your closet. It will highlight and underline everything you're currently doing which could be better. Done properly, moving to Khaos Control will make your entire company leaner and more efficient both by making use of what the software explicitly provides in functionality, but also by taking full advantage of what the software implicitly provides, a chance to air the business processes currently bogging down your profitability.
So Carpe Diem! Embrace the challenge and you will be reaping the rewards of Khaos Control before you know it!
If you would like to know more about Khaos Control and how your company can benefit from our leading edge ERP Software, contact us now in order to request a free demonstration.