Janus 2016 – Looking Back
Like the two-faced Roman god Janus, we're going to be reviewing 2016 and looking ahead to 2017. Unlike Janus, we're going to break things down into two elements, rather than having a single statue.
So, what flourished and floundered in 2016?
What Took Off?
Reviewing 2016 highlights that it was a year of customisation – of products and advertising. Extending the trend of previous years, mobile devices, continued to increase in importance. Particularly with regards to consumers researching products and brands, but we also saw more transactions that ever before being completed on mobile devices.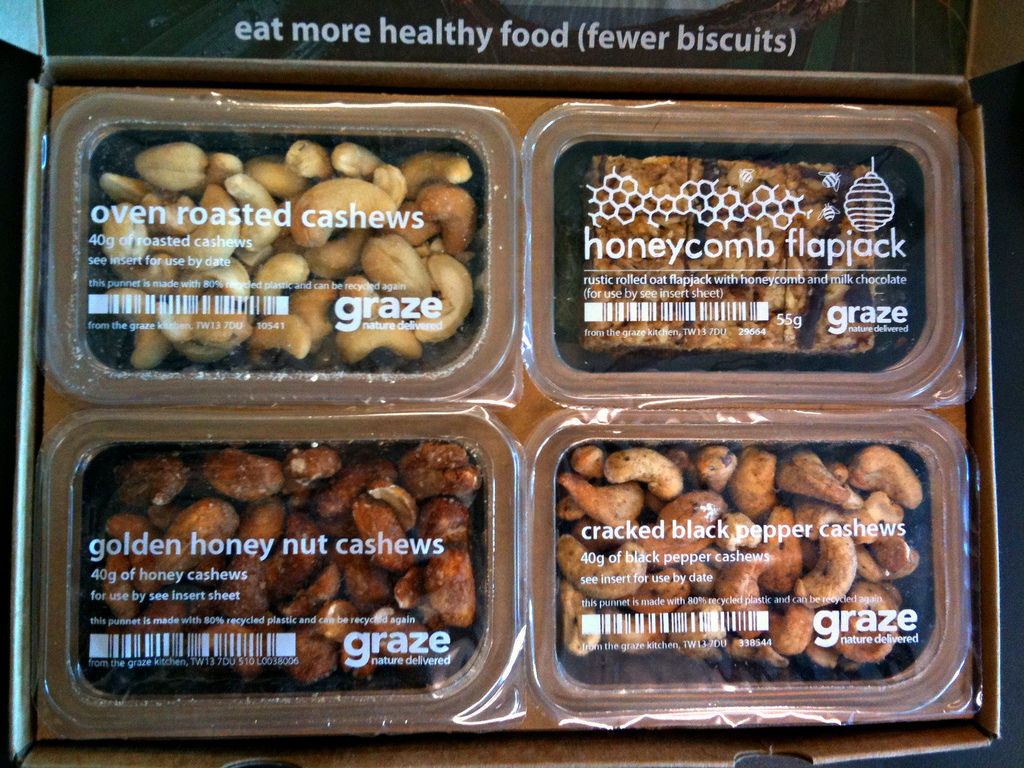 Subscription Boxes
Having a box of goodies sent to you once a week or month really took off in 2016.
From the household names of Graze Boxes, and its iterations popular at Khaos HQ, to Loot Crates and other newcomers.
For example; Birch Box fresh from the US. Their boxes contain sample and full sized beauty products, and really took off in 2016.
Such is the demand for subscription boxes, there is now a marketplace, All Subscription Boxes, for consumers to find one that works for them.
If you're looking to get me a box, the Pusheen Box comes out four times a year packed with Pusheen-y goodness.
Mobile Devices
Were you following our Black Friday and Cyber Monday coverage? If not, the blog to catch up is right here.
The shining star was the continued rise of Mobile Devices when it comes to online transactions. As you can see from the graph above, desktop usage – particularly during the working day – continues to be relatively stable, but more and more consumers turned to their phones to complete transactions in 2016.
Social Influence and Content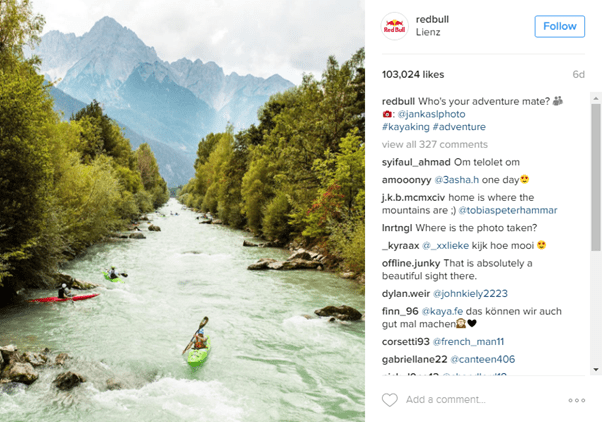 Gone is the day when you can put a product picture up and simply ask people to purchase.
Retailers that are making the most of their social media output are those that create an experience around their product, catering specifically to their audience.
A great example is Red Bull's Instagram account, @redbull.
A scene invoking adventure, such as this from sports photographer @jankaslphoto, is more appealing to their target audience than a clinical image of a can.
Other posts on the account, from a mix of photographers, show other extreme sports and events Red Bull sponsors.
The Khaos Family are sharing their human side with engaging content, too. Take a look at BiGDUG's Twitter feed.
They're focused on engaging with their followers by emphasising that Riga House down in Gloucester is manned by real people who live Fridays as much as anyone else.
Increasingly, the customer is buying into you and the experience that your company can provide, not just the products you sell.
What Tanked?
Not all trends are created equal – some, anticipated to explode in 2016, failed to fly.
Augmented Reality
If you don't know what Pokémon Go is:
Where have you been for 2016?
Have a read of our blog on Khaos Control Cloud to find out more here.
When it launched in July it had the largest number of downloads of any game, and app usage outstripped the likes of Facebook, Snapchat and Instagram.
Now, the game that encourages people to get up and, well, 'Go' has dwindled in the cold weather – even with enticing new updates.
But mobile gaming wasn't the only place that augmented reality was supposed to take off.
While the idea of selling items via augmented reality isn't new – IKEA have been working at this since 2013 – 2016 was expected to see greater take-up, going hand in hand with increased Mobile Device usage.
But that didn't exactly happen.
Maybe it'll get better in 2017?
Singles' Day in the UK
November and December are awash with different selling events, and in 2016 a new one arrived from Asia, instead of America.
Singles' Day was intended to celebrate being unattached, but now it's a shopping and discount event.
Also known as Bachelor's Day, it has been growing globally, starting on Alibaba's sites, like Tmall and Taobao, becoming a largely recognised shopping holiday.
However, the event got its name from how the date's written – 11/11. Yes, Remembrance Day. It's this coincidence that led it, despite predictions, to flop, and flop badly, in the UK.
Personally I'm glad that this hasn't take off here. It will be interesting to see if this simply disappears, or if Singles' Day attempts a comeback in 2017. I'm hoping not.
Now we're done Reviewing 2016, what's next?
Our next blog post, Janus 2017 – Looking Forward, will be covering trends to keep any eye on this coming year.
Like many trends, just because it's tipped to do well overall, doesn't mean it will work for your business.
One thing that does work, year in, year out, is good resource planning. If it's something you'd like to succeed in the New Year, get in contact.
Khaos Control is the UK's best ERP solution. Book a demonstration and see how our powerful solution will set you on the right track for 2017.