New features ensure that Khaos Control continues to support the multi channel retailer
As a solutions provider to a wide range of retailers in the UK we are constantly working to develop and improve our software, so that you, as a multi channel retailer, can focus on growing and developing your business.  The marketplace and channel functionality in Khaos Control is no exception to this and recent months have seen the addition of a wide range of features.
This blog post will highlight how Khaos Control continues to provide standard functionality that leaves the competition standing.
How does integrating help me as a multi channel retailer
As a multi channel retailer you will be well aware of the benefits of being able to market your products across multiple channels and that this is a great way to increase sales, market share and, in turn, profit. However, you'll also be aware that adding new channels to your portfolio can be complex and challenging. Managing your inventory and fulfilling your promises – especially on a new channel – can make or break your business.
Without the right software solution this could mean that you may have to utilise many different software applications – in conjunction with your back office system – to manage your channels. At a bare minimum someone in your business will be logging into each Marketplace's management tool / dashboard on a regular basis throughout the day to download orders, update stock levels and set shipping notifications.
This increases the day to day workload on your business and means that your staff spend more time shuffling paper and less time helping you grow your company. Without a consistent process and, ideally, system that allows you to manage all of the individual sales platforms and associated software applications your business is at risk.
This is where Khaos Control's multichannel inventory management software solution really shows the power of its integrated functionality. This is a topic we've touched on in previous blogs, for example; Multichannel Inventory Management with Amazon and Selling Efficiently with eBay.
Read on to learn more about the recent enhancements that are already benefiting the Khaos Family.
Shopify Integration

Khaos Control now includes integration with Shopify as standard, which features the ability to download your Shopify orders into Khaos Control's order management functionality where Shopify orders can follow your business' pick, pack and despatch process alongside all of your other orders. It is also possible to upload shipping confirmation notifications with tracking details to Shopify and the best part is, it can all be automated! There's no need to manually import your orders every half an hour or hourly and no need to manually mark the orders as shipped and attach tracking information, giving you more time to focus on other aspects of your business.
If you would like to learn more about our integration with Shopify, or about any of the other new features mentioned in this blog post, please contact us today.
Automated communication schedules per channel

As mentioned above, Khaos Control's marketplace automation can now be configured to have a schedule per channel. This means that where different marketplaces benefit from different import schedules (for example, with Amazon and eBay), Khaos Control can be configured to accommodate that. This is a great improvement to the already highly useful automation tool which allows you more control over the flow of orders for specific sales platforms.
Update listings 'en-masse'

The Manual Listing Update tool now allows users to update the status of all currently green-selected listings at the same time, rather than having to update listings statuses individually.
Support Multiple ASINs per Product on Amazon Channels

Khaos Control's Amazon integration has been updated to allow multiple ASINs and, therefore current listings, to be associated with an individual stock code in Khaos Control. The Amazon setup screen in Khaos Control has also been updated to reflect this change. It is now possible to control the criteria in which Amazon and Khaos Control match stock items on. For example you can define where the value for ASIN is stored and where the value for Amazon Stock Code (SKU) is stored against the stock item's details in Khaos Control.
Please Note: Amazon's Best Practice recommends that the same product should not be listed under multiple ASINs. However, this functionality has been introduced in recognition that, in reality, following these guidelines means that retailers lose out.
Non-VAT Amazon Orders for the UK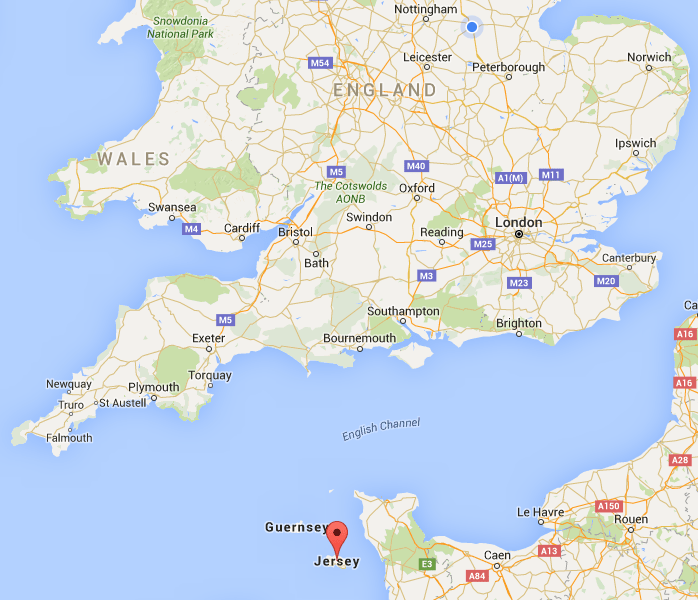 Khaos Control now handles Amazon orders for parts of the UK that are exempt from VAT (i.e. Jersey, Guernsey etc…), ensuring that these orders are handled appropriately. Khaos Control's Postcode Matching functionality has now been extended to Channel Postcode Matching. Although it is typical that a relatively small proportion of sales orders originate from these locations, with this functionality extension it relieves the requirement for manual intervention or adjustments.
Expired Token Support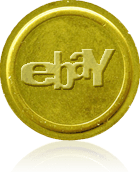 Both eBay and Amazon provide retailers with API tokens, which are used to authenticate Khaos Control's communications with their systems on your behalf. Khaos Control's token maintenance functionality has been enhanced in three ways to ensure that your business is not impacted:
A Token Expiry warning is displayed the first time an Admin User logs on each day, once a token is within 7 days of expiring and / or has expired.
Colour coding has been added to the Channels Listings Setup grid, to visually flag when a token has expired.
It is now possible for users to clear an expired / expiring token and replace it with their updated token from within Khaos Control's [ Channel Listings Setup ] screen.
Password Protect Order Import Rollback Function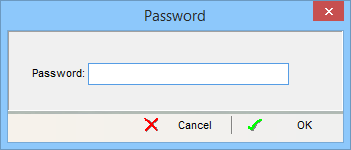 Sometimes you may experience problems with orders that are passed from your sales platforms to Khaos Control. Once these orders have been corrected they must be reimported and to allow this there is an option in the Channels Setup screen where you can roll the import date back. The Order Import rollback tool now has password protection added to it. This is triggered when a user attempts to roll the import date to more than 7 days in the past and limits the opportunity for a user to re-import orders that have already been picked, packed and despatched.
Extend Automated FbA Order Processing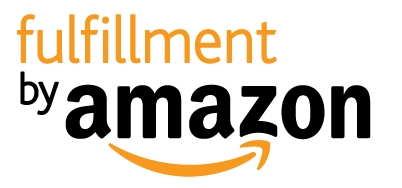 Khaos Control's FbA (Fulfilled by Amazon) integration has been extended to automatically invoice and issue FbA orders on import, streamlining the handling of these orders. No additional customer communication is generated, but this ensures that companies are able to benefit from having their FbA orders included within their financial reporting without having to carry out unnecessary administrative work.