Cin7 Vs
Khaos Control
Looking to switch from Cin7 to another provider? We're here to help highlight some of the biggest differences between the two systems. With in-depth courier management, CRM functionality, and built-in ICAEW accounting, find out why companies are making the switch to Khaos Control today.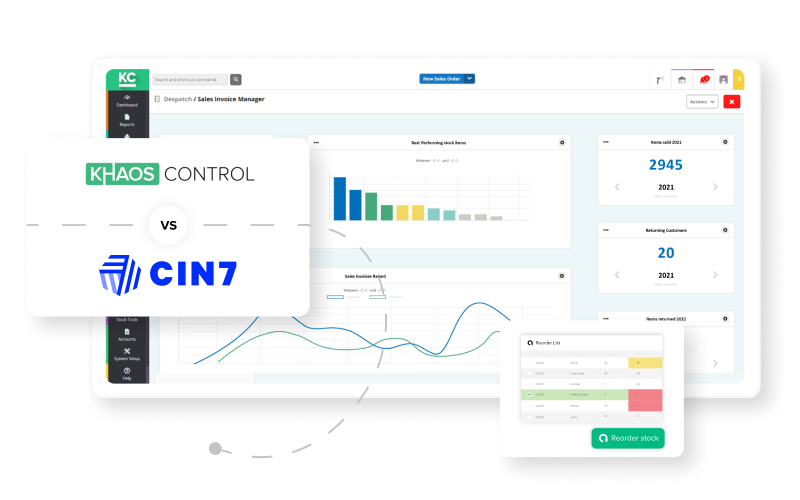 Built-in Accounting Software
Khaos Control
CRM Functionality
Khaos Control
Courier Management
Khaos Control
Inventory Management
Khaos Control
PoS Integration
Khaos Control
Supplier Returns Software
Khaos Control
Switch & save up to 80%
When you switch to Khaos Control Cloud, your business can access the system for the first 2 months for just £12 per month, per user.
Notable features
Import One-Stop-Shop Functionality
UK-Based Support Team
Built-in Promotions Tool
User Friendly Business Overview Dashboard
Competitive features
1-to-1 Onboarding and Support
Khaos Control Cloud offers a tailored onboarding process and multiple levels of support post implementation. A dedicated UK based support team will be assigned to your business to ensure you're support, feeling confident, and any issues are resolved as fast as possible.
Flexible and Scalable Pricing Strategies
Unlike many competitors, Khaos Control Cloud offers a pricing strategy that matches the number of users required. In addition to this, whether you require 1 user or 10 users – All areas of the system will be available to you. You can alter the number of users you require from month to month, perfect for scaling businesses.
Understand your Customer Behaviour
With a built-in CRM system that takes information directly from processed orders, you can see which products perform best for certain demographics and cliental. By understanding your customer base, you can tailor factors such as promotions, customer journey, and marketing to certain individuals.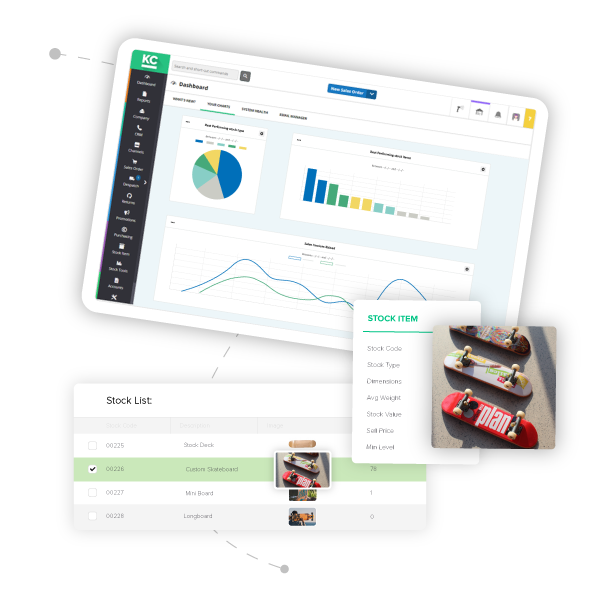 Why Khaos Control?
Jump between multiple screens from Khaos Control Cloud's navigation panel as you carry out different tasks at once. Watch how the system works in different scenarios below.
Fully integrated to the UK's top marketplaces