Latest Additions to Order Management Software's Courier Integrations
For a company to get the most out of their Order Management Software (OMS), it needs to be capable of working hand in hand with a wide range of couriers. It's all well and good getting your goods picked, packed and despatched quickly, but you rely on your delivery partner for the 'final mile'. And with delivery services, and charges, changing rapidly, it's vital that your OMS is capable of supporting you – whichever courier you go with.
Diversity & Innovation
One of Khaos Control's many strengths is the sheer number of integrations with third-party couriers that we provide. We currently integrate with 40 different carriers, offering more than 70 integration options. The major players in the courier services market are all covered, such as FedEx, DPD and Parcelforce, as well as more recent entrants like Hermes and WnDirect. We even integrate with consolidators / price comparison options, such as Metapack and GFS.
As with any retail element, couriers and their offerings are constantly developing and changing and with a diverse customer-base, we continue to come across new solutions that add to Khaos Control's range of courier integrations. This isn't just driven by brand new offerings, but is often driven by existing couriers innovating and implementing new solutions and services.
New Courier Integrations
The last few months have seen a mixture of the above, with new solutions, such as NetDespatch's Royal Mail integration being integrated with, alongside DHL's Intenational solution, which is an extension of their standard solution.
Royal Mail 2D Barcodes via NetDespatch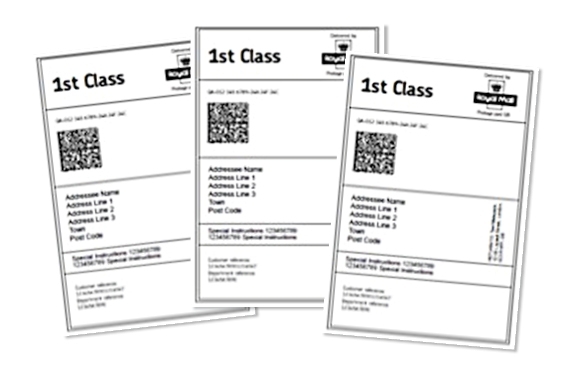 Back in August we reported on a new integration with NetDespatch in response to the changes announced by Royal Mail relating to the way they would be handling consignments. Royal Mail changed their requirements and rolled out a new 2D barcode in October which will result in all Royal Mail customers that want to track their packages needing a method to generate courier labels with 2D barcodes on them.
Initially the integration on offer produced courier labels as a separate process once the order had been picked and packed and sent to NetDespatch. Given the depth and breadth of customers we have using Khaos Control this one size did not fit all of the ways our ERP software was being used. In response we've been able to provide a new option whereby users of the Royal Mail integration via NetDespatch can integrate the courier labels into their Basic Reports to allow them to produce a single document to serve as Despatch Note and courier labelling in one.
With Royal Mail likely to implement pricing changes from April 2016 onwards that will incentivise the use of 2D barcodes, we're expecting to roll this solution out to a lot more customers in the coming months.
MetaPack Delivery Management Service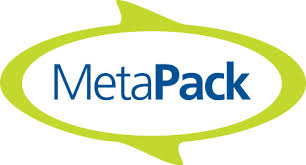 With hundreds of carriers, and thousands of services, MetaPack offers a very powerful tool to its users. That power comes from the ability to setup couriers or services under a single Service Group. When a consignment is then sent to the Service Group the most cost-effective solution is selected by MetaPack, based on the values provided during configuration, and returned to Khaos Control.
Khaos Control's integration with MetaPack allows customers with the courier option to setup more general rules on Khaos Control's end and make use of the Service Groups to ensure the most cost effective service is used.
With this integration decision-making can effectively be automated, with the end user of the system able to simply affix a label, that is generated by Khaos Control and printed by MetaPack, ready to be collected by the courier.
myHermes Courier Integration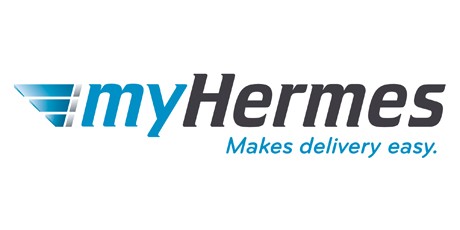 A relatively new player to the market, having only been founded in 2009, Hermes aims to fill a demand for convenience, flexibility and affordability for its customer base. Khaos Control was already integrated with Hermes' Hosted solution that they deploy for high volume customers. myHermes is Hermes' solution for lower volume clients.
The integration with myHermes allows Khaos Control users to print labels from their warehouse management software in what we class as a one-way integration. Currently the myHermes solution is unable to return data to the back office software, so consignment numbers are not recorded as they are with many of our other integrations.
DHL International Integration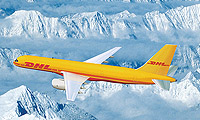 Another new integration is with DHL EasyShip DDP allowing international shipments. As a typical two-way integration Khaos Control is able to generate DHL labels for international invoices and store the returned tracking/consignment information. Information returned in this way (via a two-way integration, rather than specifically by the integration with DHL) can be used on e-mails to customers via Khaos Control's CRM software, or even as an automated e-mail service triggered by some activity within the Sales Invoice Manager.
Conclusion
While courier services might not seem the most compelling part of your Order Management Software, with huge companies occupying much of the marketplace, there still comes the occasional major change pushed by one of the main players. Such shake-ups have, potentially, massive repercussions, forcing companies reliant on those services to roll with the new changes.
Whether pursuing new and exciting integrations with market innovators, or reacting to changes to the established marketplace, the Khaos Control development team always strive to provide high quality, flexible solutions to our customers' courier needs. If you have any requests arising from this blog post please contact our development team to discuss them.