New Year, New Khaos Wiki!
Khaos Control is bounding into 2016 with a brand new Wiki. Our online knowledge-base has been re-designed for 2016 in order to improve the overall user-experience and to bring the look and feel in line with the latest Khaos Control branding.
Pressing F1 in Khaos Control will now take you directly to the new Wiki which includes numerous features that will benefit the entire Khaos Control user community, including:

Straight to the Point Homepage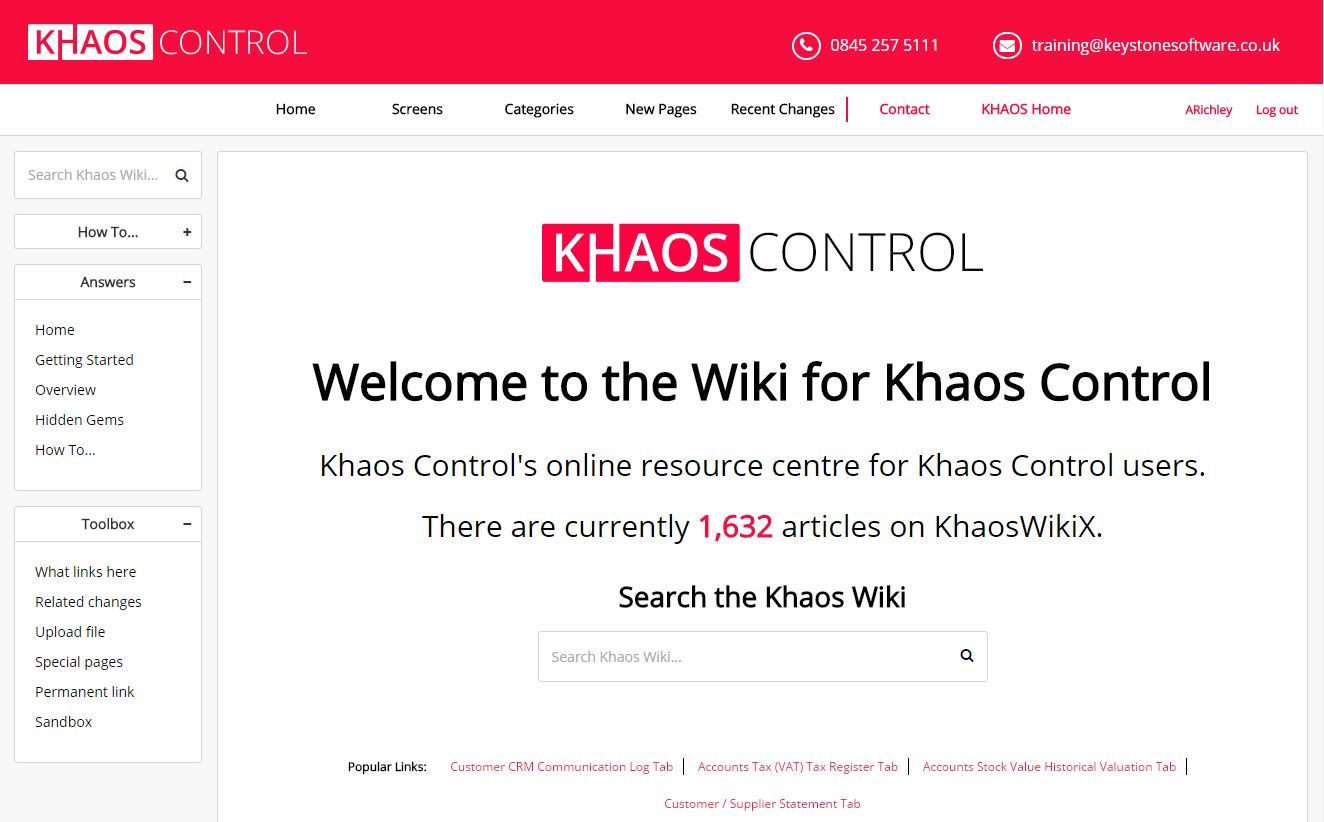 The Khaos Wiki homepage has been completely re-designed to allow you to dive straight into the available knowledge and resources.
Enter your search term(s) and crack on.
Improved Search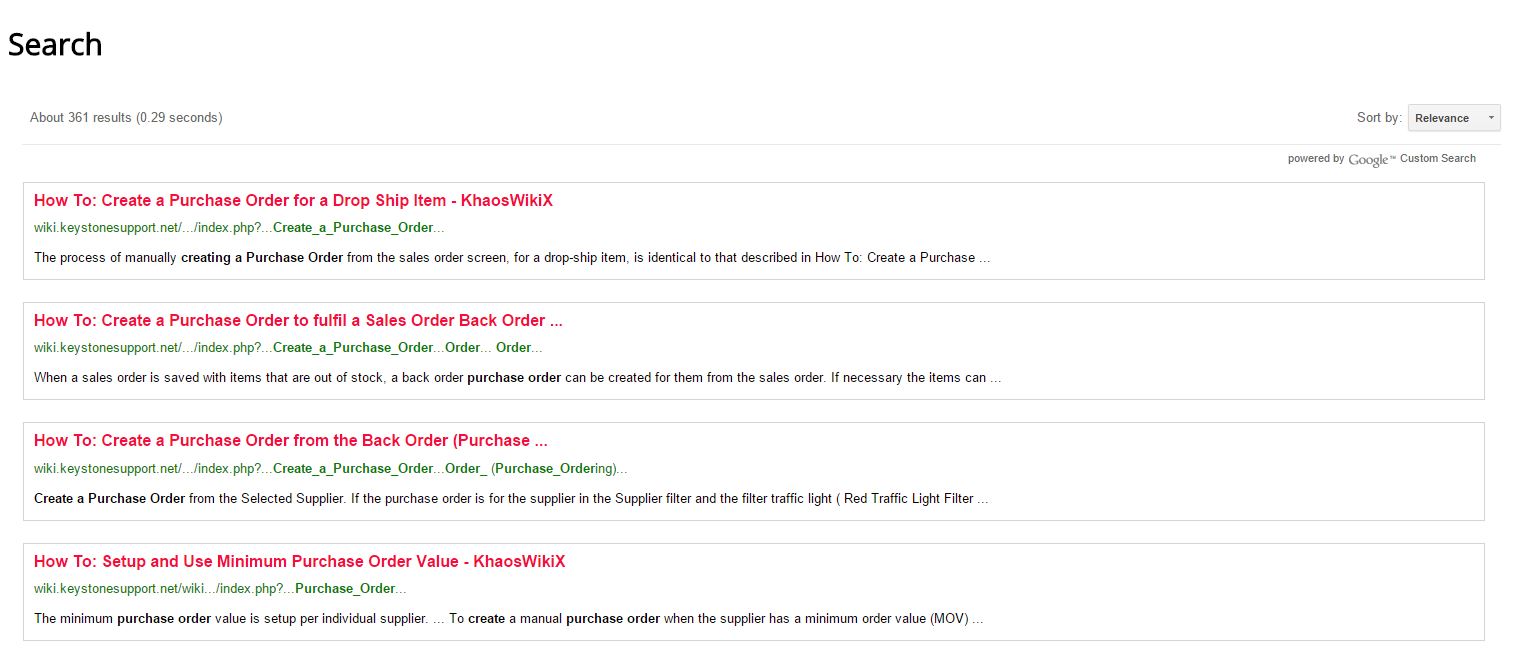 The way in which the Wiki responds to search requests has been improved as follows:
Speed – results are now returned even more quickly
Layout – individual results are broken out in order to make it even easier for users to review and select the appropriate result(s)
Styling – results are now returned using the latest Wiki styling, rather than adopting a completely independent look and feel, with Google's Custom Search styling replaced by our own.
Mega Menu

A giant drop-down menu has been added which enables users to drill straight into the screens and / or most popular pages, with the minimum amount of effort.
The menu has also been updated to include links to:
Wiki Categories
New Wiki Pages – allowing users to drill straight into the newest resources and information
Recent Changes – allowing users to keep up to date with the improvements that the Training Team have made to existing content.
Contacting Khaos Has Never Been So Easy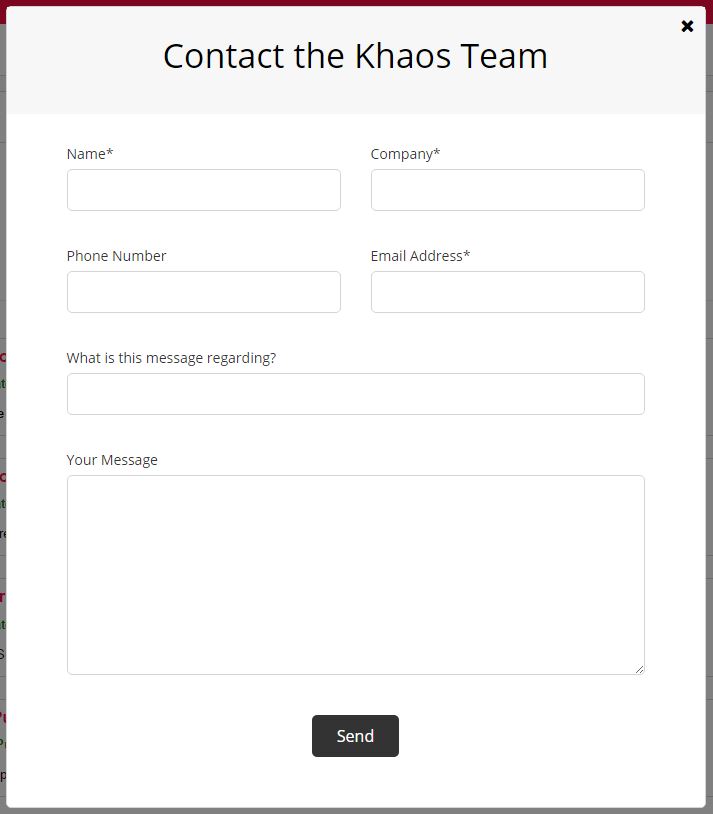 We are always keen to help our customers get the most out of Khaos Control, and an additional contact form has been added to the Wiki in order to make us even easier for users to connect with. In addition, the standard phone number and email links are still included and are even more pronounced than they were before.
White Space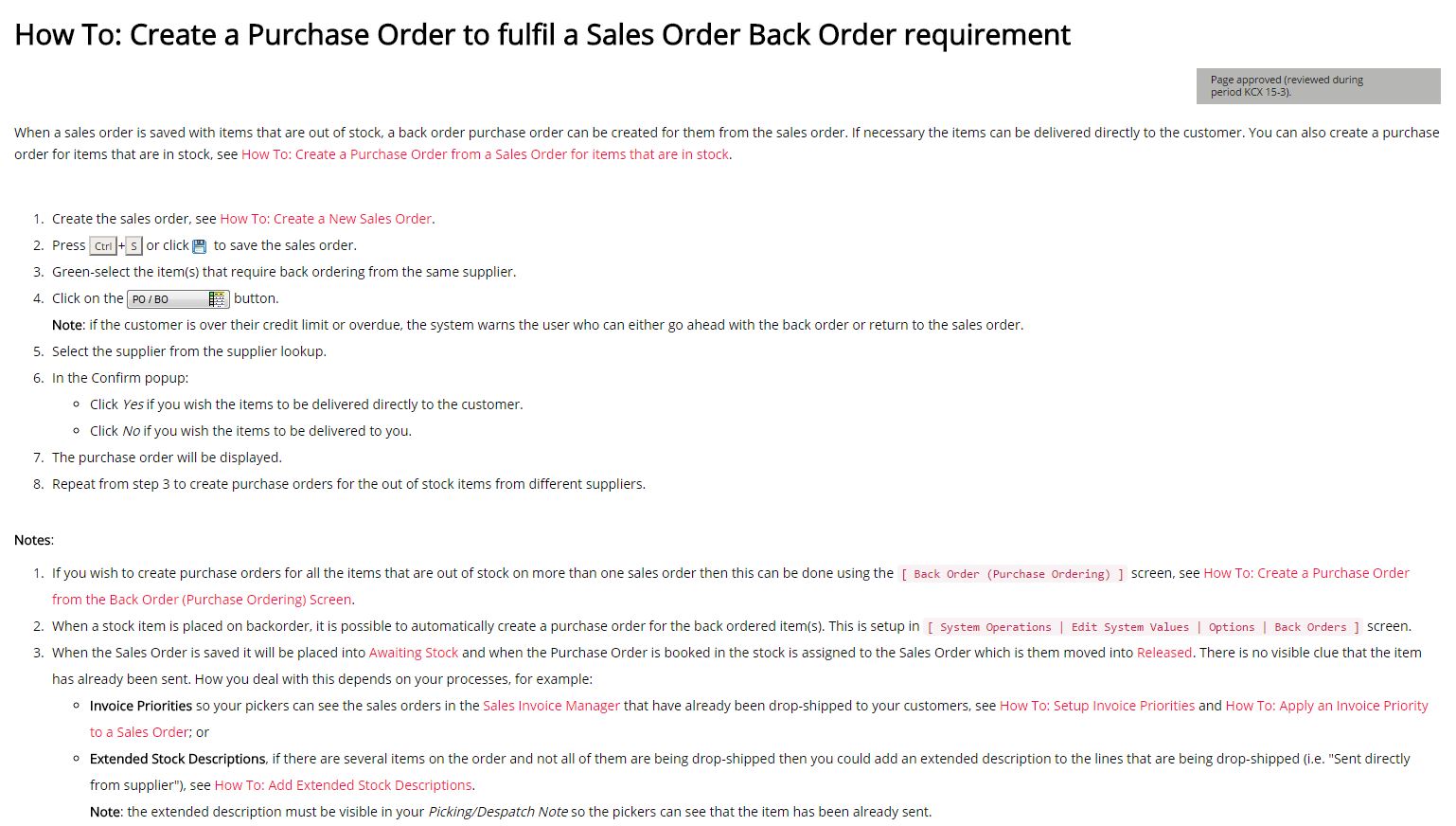 Having all of the information and resources in the world isn't useful, if it's not easy to read and navigate through. Our Design team have focused on implementing as much white space in the general Khaos Wiki interface as possible, whilst not making the knowledge-base unwieldy.
Paper can still be useful

One of the key drivers behind originally creating the Khaos Wiki was to reduce the amount of paper that is used when generating training manuals and other materials for new users. However, it can still be useful to print out specific pages and / or topics – particularly with the How Tos – and we've improved this by implementing our own 'Printable Version' tool, which allows you to convert any Wiki page into a printable web page, removing all of the redundant menu and side-bar clutter of old. This allows you to make the most of any paper that you do have to use and ensures that the documentation produced is as easy as possible to use.
Making the How Tos the Stars of the Show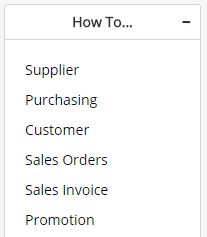 Khaos Control How Tos are one of the stars of the Wiki and they are now even easier than ever for users to drill into, with the first section on the side-bar given over to the 20+ How To sections. The Training Team are constantly adding to the How To repository and these invaluable resources allow Khaos Control users to quickly master functionality in the system that they've not previously used.