Packs and bills of material
Combining products together, whether as special offer 'bundles' or to build new stock items, is something that an effective ERP solution needs to be able to handle. Making use of packs and bills of material allows customers to conveniently purchase multiple items from the same place – it's also a perfect opportunity to get creative with your marketing.
Packs mean flexibility
Being able to manage the promotion of products at special prices is a valuable marketing tool. Our system ensures that products are not allocated to packs until the pack is actually sold, thus maximising the potential of each stock item to be sold either individually or as part of any number of packs. This means that your valuable stock is not committed to only one deal and is available for picking however it is sold.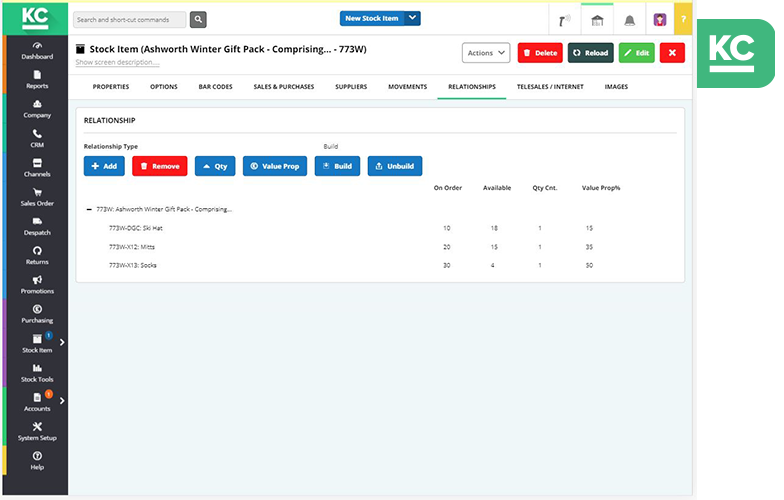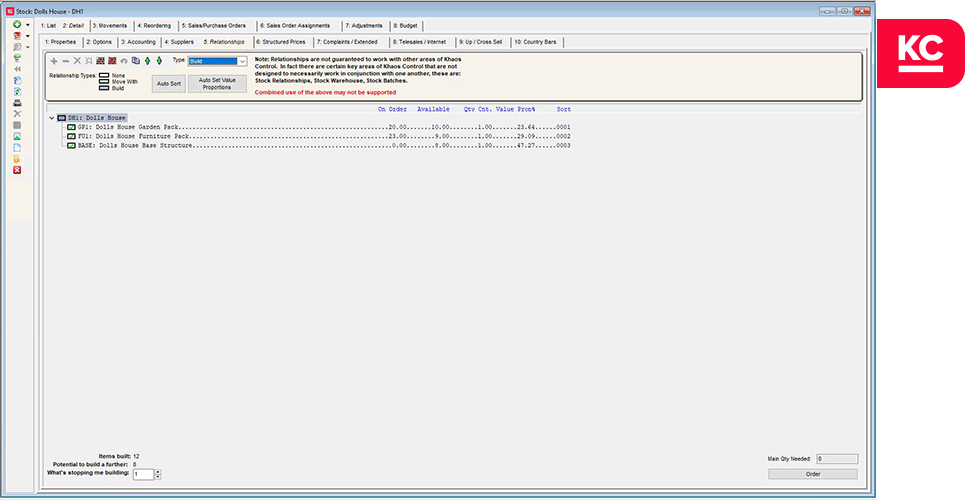 Manage your bills of materials with confidence
Building stock items from other products means that you need to know the availability of your components, particularly if they are also sold separately. Our solution will show you at a glance the potential number of builds that can be made using your available components and can even create the purchase order for you if you need to buy more. Building and unbuilding are also useful if you are buying products in bulk quantities but selling them as separate units. To maximise utilisation of your stock, the system can also be set to automatically create builds as and when they are sold.