Manage, create and track your opportunities
within our quoting software system
Give yourself and your sales team the confidence to manage all future business opportunities with powerful industry-leading sales and quoting software. Track your pipelines to ensure accurate sales forecasting and inventory requirements, as well as monitor the performance of your team to drive the business forward.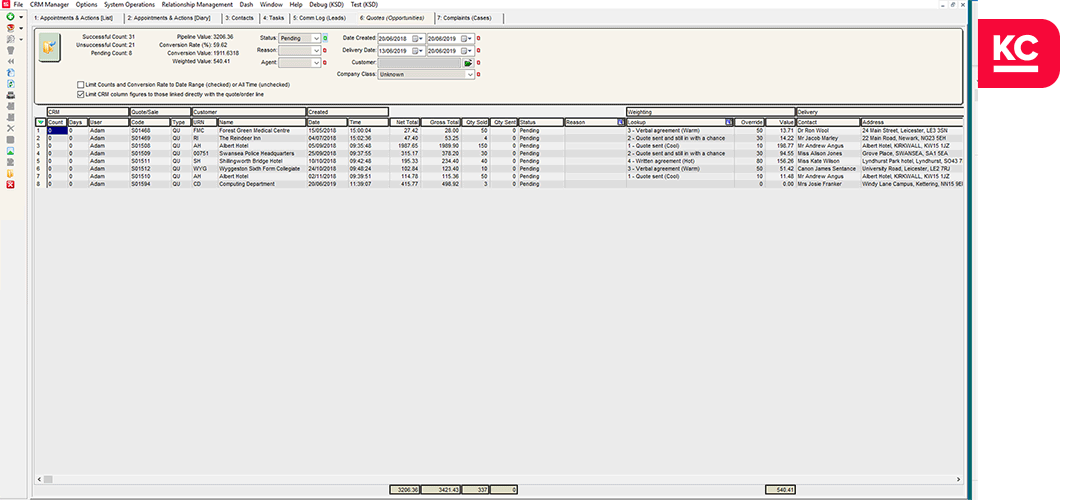 Quick to quote and easy to track
Producing a quote for a customer couldn't be easier. Negotiate prices and quickly generate professional-looking quotations which can then be tracked using our powerful CRM functionality. You'll be able to view the last time the customer was chased and generate call lists of customers that your sales team can contact. Instantly view statistics on your conversion rates too.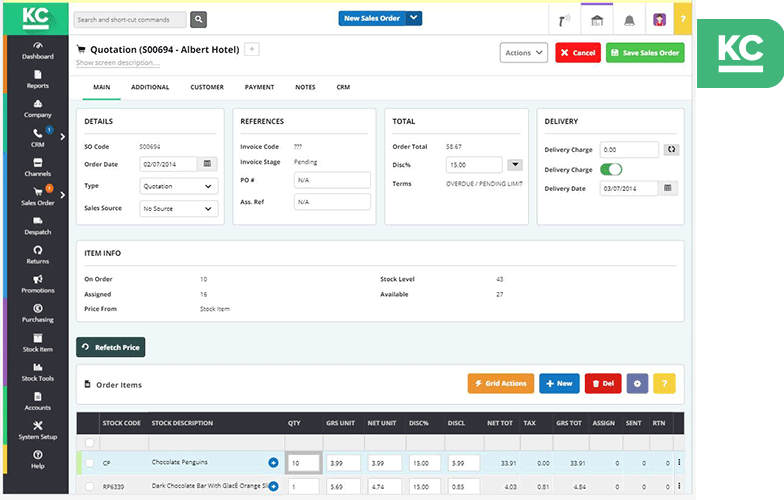 Cloud-based quotation software whilst you're on the go
Wherever your sales force is, whether they're in-office or on-site with a client, they can create and amend sales quotations for customers. This is perfect for face-to-face meetings with clients, with access to customer-specific pricing at the press of a button. Your salespeople can generate a personalised quotation and issue it to the customer for authorisation whilst still on-site.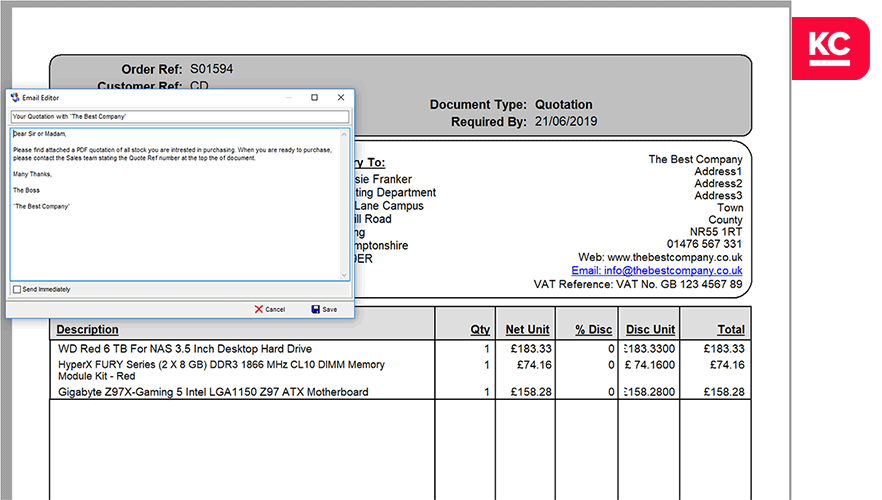 Email customers with quotes in an instant
Your customers can have your quote in their hands as soon as prices are agreed upon, allowing you to steal a march on your competitors. Customise your quotation paperwork with your own Terms and Conditions. You can even design your own template for the covering email in our email manager, ensuring your customer feels valued, all whilst maintaining your professional image.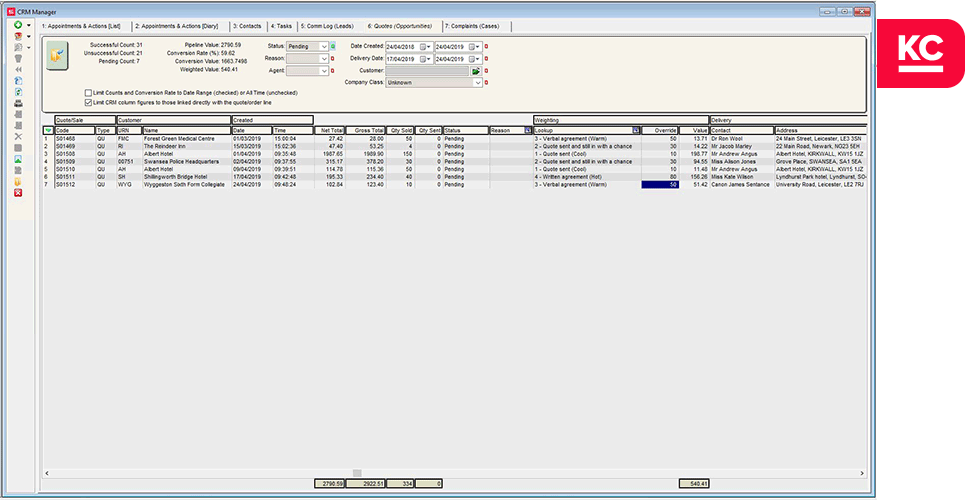 Weighted value for quotations
Once a sales quotation has been raised, you and your sales team can follow opportunities through the pipeline, updating weighting and status for opportunities as required. This provides you with a weighted value for your sales pipeline and provides you with the ability to review lost opportunities and feedback on lessons learned, enabling you to perfect your sales process.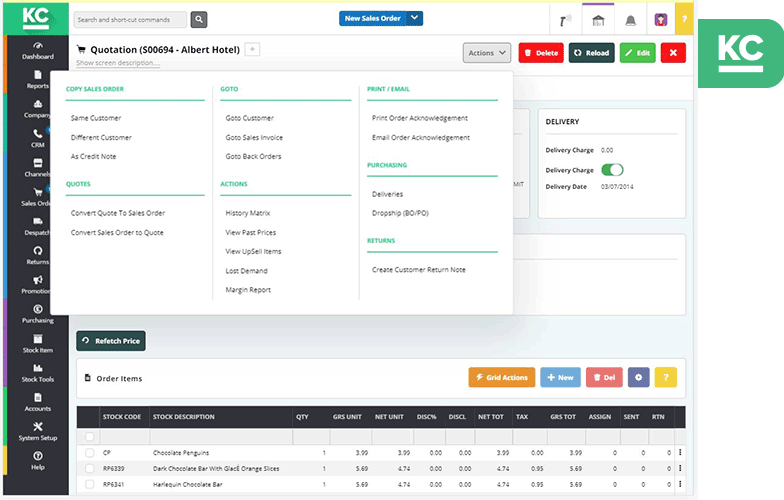 Click of the button conversions
Successful quotations are converted into sales orders at the click of a button. No time wasted on re-keying orders and no customers upset by price changes. The customer gets what they wanted, as quickly as possible, whilst leaving you free to pursue the next opportunity.