Supplier price lists
Maximise your buying power by using supplier price lists. These enable price breaks, discounts and offers from your suppliers to be applied directly to your Purchase Orders. This means you're never out of the loop and gives you the confidence and control to manage your supplier relationships.
Prevent errors and save time
Our supplier price lists mean no more hunting around for previous purchase orders for the supplier discount amount, or ringing up your supplier every few months to confirm what price breaks and discounts are applicable. Record this information on our system and ensure your Purchase Orders always use the correct prices.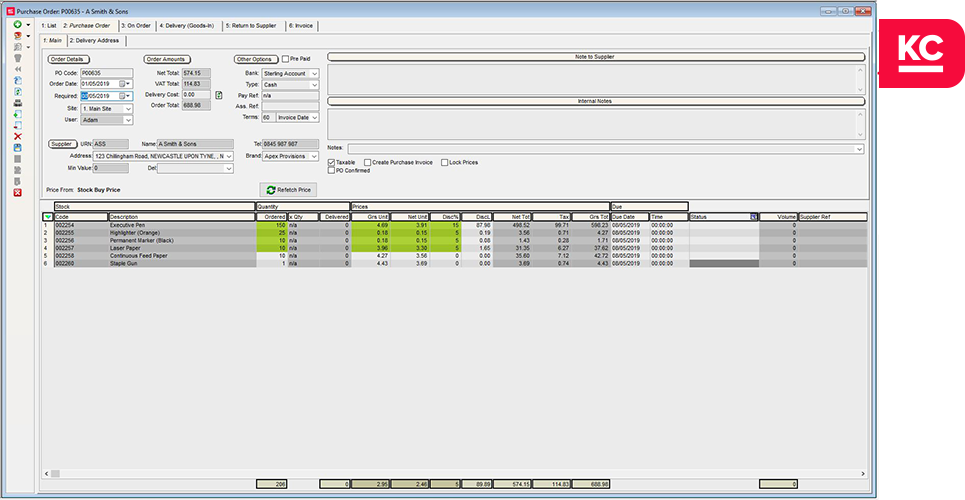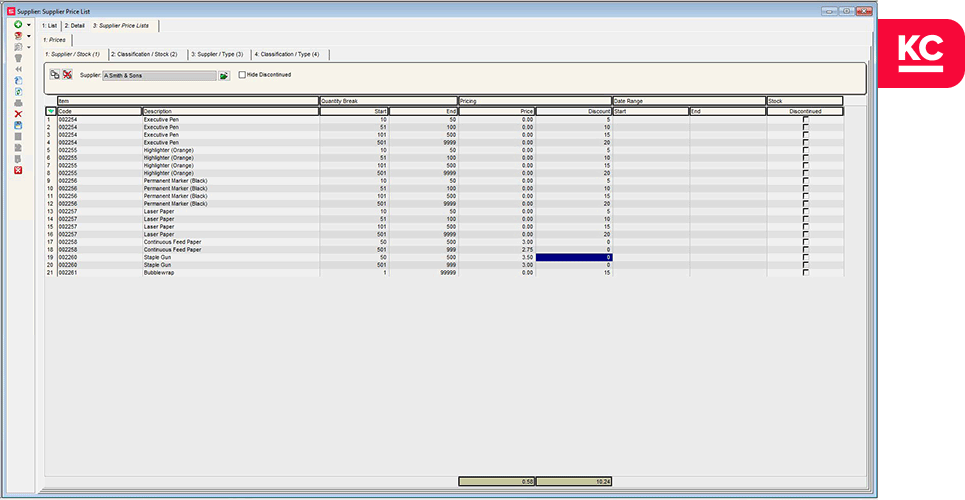 Get the best deals when buying in bulk
If you've negotiated special prices or quantity breaks with your regular suppliers, then using price lists makes sure that the system applies the correct prices to Purchase Orders based on the quantity ordered, making buying in bulk so much easier.