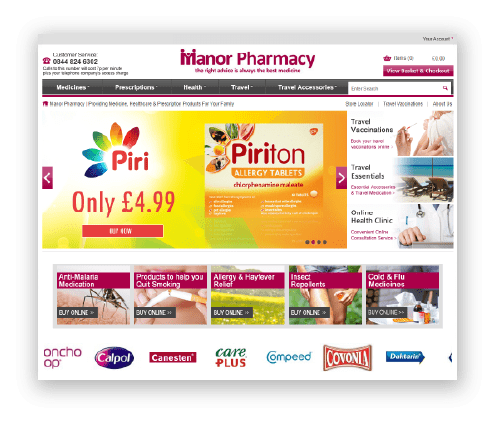 Multichannel order management that helped a pharmaceutical company to thrive, Manor Drug Company
Manor Drug Company Ltd is part of the W R Evans Group of Companies, an independent and family-owned company that has grown to become the largest independent community pharmacy presence in the East Midlands. Prior to implementation, Manor Drug Company were taking orders via multiple channels, including a number of their own websites, along with Amazon, eBay and telephone, from a customer base of approximately 55,000 businesses and consumers.
The business needed a back-office system that was not only capable of connecting with multiple channels, interfacing with a number of third-party systems, including payment service providers, courier services, and supplier purchasing systems, but that could also provide the flexibility necessary to adapt to the unique requirements of a pharmaceutical business.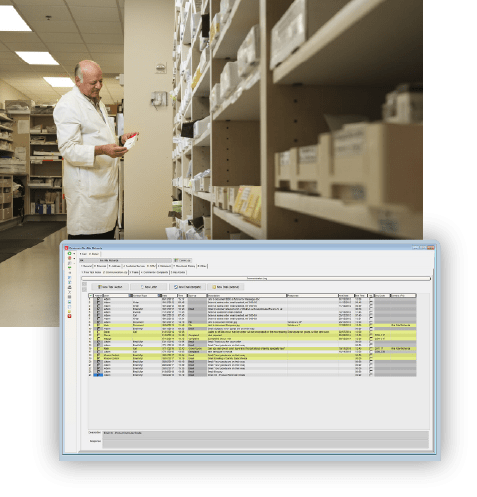 A bespoke system for the demands of a complex business
Over a period of 28 weeks, and after undertaking 140 hours of bespoke customisation work, a fully integrated ERP back office system was implemented into the business. This system integrated with all four of Manor Drug Company's web sites, including two-way communication of stock lines, availability, customers, and order data.
Khaos Control also successfully implemented:
A newly associated payment service provider, allowing consolidated payment processing, refunding, and reporting for the business.
Multiple courier systems, including two-way communication of consignment and tracking information.
Supplier purchasing systems, allowing automated ordering of on-stock lines and drop-ship orders directly from suppliers.
Khaos Control and the Pharmaceutical Industry
When it comes to dealing with pharmaceutical care, we have an array of customers who know all too well about the importance of having a system in place. We're proud to also provide our services to: Canonbury Healthcare, Dorwest, NHP and Vet-Medic.