What does an omni-channel strategy look like in 2022?
An omni-channel retail strategy is the practice of providing customers with a seamless shopping experience – from store to website. That might mean a customer using a loyalty card in-store and having access to a point system from a mobile app. Alternatively, it might mean using an app to find out more information in-store.
There are many ways an omni-channel marketing strategy can be played out in a business, and for ecommerce retailers it's essential to be making customer journeys as fluid as possible.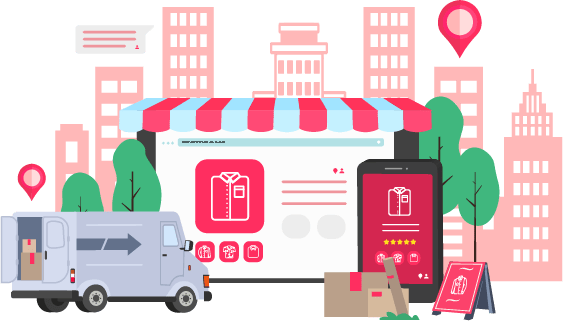 Steps to implementing an omni-channel strategy into your business

Go beyond mobile optimisation
In 2022, there's no doubt that your customers will expect to be able to jump between online, in-store and mobile touch points with your brand. Ensure your website is optimised for mobile use. Better yet, allow customers to easily order from mobile, integrate with one-tap mobile payment providers and vehicle pickup services.

Don't make customers repeat themselves
89% of customers get frustrated having to repeat their issues through different mediums. Invest in a customer management tool that brings together your customers information in one place, regardless of selling channels. Not only does that mean a seamless customer journey, it means being able to understand the different ways customers are engaging with your brand.

Ensure consistency across every platform
As well as a seamless journey, customers will expect your brand to stay consistent with information, offers and service. That means making sure that stock-levels are updated across all selling outlets, as well as in your own inventory system. It also means making sure that customers are offered the same experience at every single touch point – whether that's in person or not.

Stay on top of data from different channels
According to marketers in the UK, the biggest mistake when it comes to establishing an omni-channel customer experience is not having a tool in place to record and analyse your data. With the right ecommerce management system in place, you're able to quickly see which channels perform the best, and where your marketing efforts should be getting directed.
Connect your ecommerce touchpoints for a seamless experience
Manage, analyse and report on your sales channels from within one system
Keep all customer interactions in the same place, be that from your store, online, via telesales or out on the road
Connect your website to Google Analytics with Enhanced Ecommerce
Allow customers to sign up to a "back in Stock" notification if a product is out of stock
Find out more about our ecommerce solution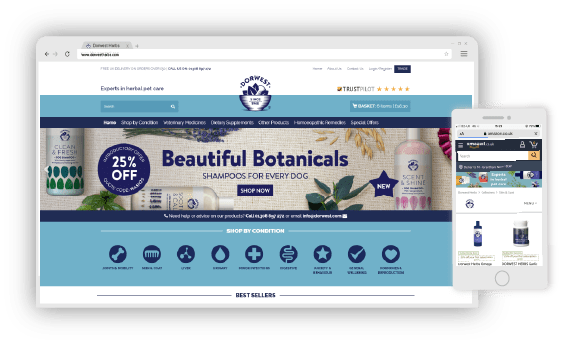 Frequently asked questions
Multichannel retailing is defined by the use of two or more channels with your customers. Specifically, companies that use a multichannel approach will treat their channels separately. In other words, the in-store experience is the in-store experience; and the online experience is the online experience. Omni-channel retail focuses on enhancing the customer experience by offering more flexibility to consumers to engage with the brand as they wish.
It has become more common to find affordable software that can efficiently manage an omni-channel retail strategy. For start-up's and SME's, we recommend having a look at the different pricing plans we have available. For those running a larger organisation, book a demo with one of our solution consultants.