Khaos Control has adapted and grown with Cheeky Rascals since 2006
Having a system that you can trust and rely on for the long-term is a business imperative. Cheeky Rascals have been avid supporters of Khaos Control since 2006. After seeing tremendous growth and change within the business, Khaos Control remains the centre of operations for Cheeky Rascals. In any hectic environment, Khaos Control can help businesses adapt and overcome constant challenges and unexpected changes.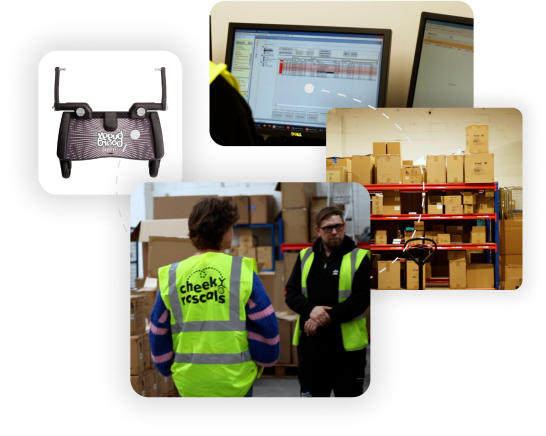 Khaos Control – the heart of your business
There's a good reason Cheeky Rascals consider Khaos Control as the "beating heart of the business" – our system provides the all-in-one toolkit their business needs to successfully grow and prosper.
Upon introduction, Khaos Control instantly became central to Cheeky Rascals; the entire workforce engaged with it. Across the board Khaos Control helped transform processes, allowing them to become more efficient, saving time and money. Whether in sales, finance, purchasing, marketing, or the warehouse– Khaos Control aids Cheeky Rascals – and it could do the same for your business.
Sales invoice management made simple
Through the click of a button, you're able to create branded sales invoices through Khaos Control, while also keeping accounts and stock levels updated in-real-time. Go the extra mile with your sales invoices and add a personal touch for customers by utilising our custom invoice report designer. Don't fall into the trap of standard business practices, set yourself apart from the crowd.
Bring efficiency to the warehouse
Having a hugely varied product range is no issue when it comes to Khaos Control. Cheeky Rascals have transformed their warehouse efficiency by having a system that can hold, manage, and organise thousands of SKUs while seeing no drop-off in system performance. Alongside this, the picking process has been made simple for all warehouse staff by outlining the most efficient picking routes around the warehouse.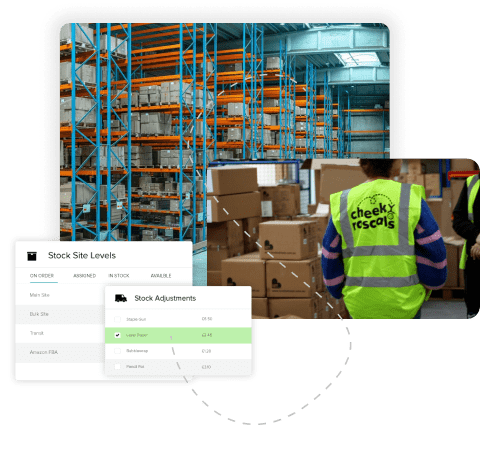 Control your inventory with ease
Before Cheeky Rascals began their journey with Khaos Control, they were stuck using three separate systems to try and manage their finances, sales orders, and inventory. The systems couldn't communicate effectively, and while Excel is useful – it's not a long-term solution for managing inventory.
Now life is simpler, with our inventory management software ensuring all sales, stock levels, purchases, and returns update automatically and in real-time, instantly synchronizing product availability across all sale channels. Khaos Control offers everything from comprehensive back-order management to flexible reordering tools, making inventory management and customer experience easier than ever to get correct.
A system that can flex and scale
As wonderfully put by Cheeky Rascals, Khaos Control is the perfect solution for any product-led business looking to scale and grow its operations. Khaos Control will automate important business processes and give clear visibility of your business from all angles. We like to say that Khaos Control offers, "Clarity through Control", highlighting that if you have enough control of your business processes, then 20/20 vision will follow, allowing for better decision making, which, in turn, leads to better results.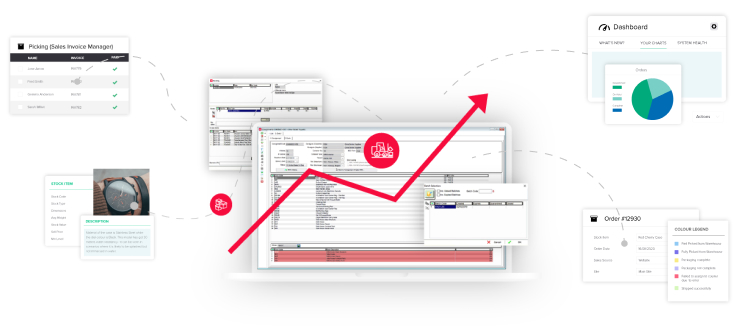 Find out today how our system can improve and streamline your businesses procedures.