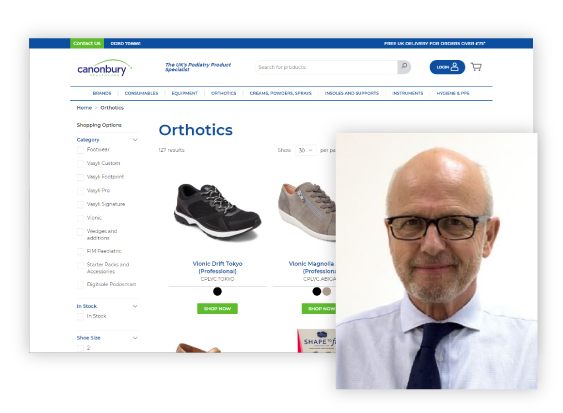 How Khaos Control has helped Canonbury distribute Health Care products to over 32,000 companies
Canonbury Products is a Health Care distributor based in Northamptonshire, specialised in supplying podiatry products to the NHS and the private sector with about 32,000 business customers. With more than 14,000 different Stock Keeping Units (SKUs), Canonbury Products quickly outgrew their original site and moved to new premises, with double the warehousing space, in 2014. They looked to Khaos Control to manage each aspect of their business, and help them as they expanded and created their other brands.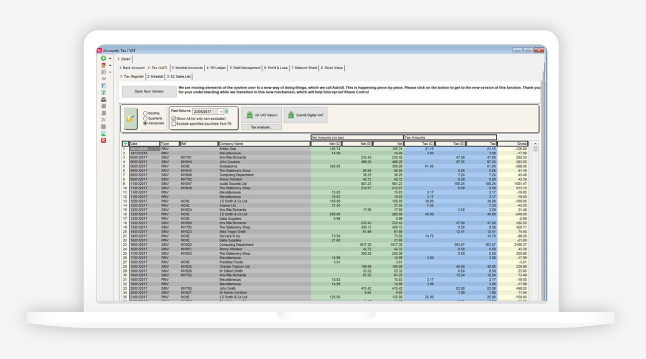 Unparalleled reporting tools
Canonbury Products use Khaos Control's User Defined Attributes (UDA) functionality to set up individual attributes for each item that they want to track. As an example, if a customer calls up or browses the website for shoes with a specific heel height, they can find it easily if such a UDA has been set up. They can also filter reporting according to UDAs and look at performance by heel height or other features. This allows them allows them to conduct an in-depth analysis of actual and potential sales activity, which is critical from a sales planning and performance perspective.
A core part of Canonbury's processes
Khaos Control is an integral part of how Canonbury operates. It is used in every aspect of their business, from managing stock across their different brands to having an overview of their accounts and money coming in and out of the business.
Managing B2B and B2C customers
Managing B2B and B2C customers under one roof is a big challenge for any business. However, Canonbury Products have always found that Khaos Control has made the whole process as pain free as possible. Canonbury Products generally treat all B2C consumers in the same way (at least from a system perspective). whereas B2B customers are far more complex. They have about 10 different classes of B2B customers (e.g. NHS, Surgery, Domiciliary and Retail etc.) and these are then further sub-divided down into types (e.g. Retail may be divided as website, shop or catalogue). Within Khaos Control, they can further categorise those different customer groups, using a combination of Company Status, UDAs and sales activity. This allows for advanced control and analysis.
Find out today how our system can improve and streamline your businesses procedures.