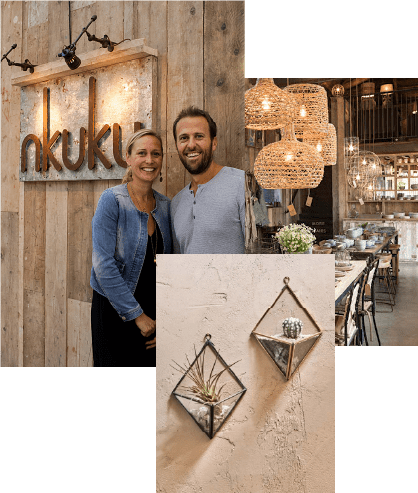 Allowing Nkuku to keep their business running from anywhere in the world
Nkuku is a home & lifestyle retailer that takes its inspiration from artisans around the world. Whilst travelling through India & Africa, the founders Alistair & Alex Cooke wanted to find a way to promote and develop the traditional skills of different artisans – all whilst building a sustainable lifestyle business for themselves.
Working around the world meant the couple needed a business solution that was flexible enough to use on the go, offline, and to manage their B2B and B2C customers both in the back office and on the website.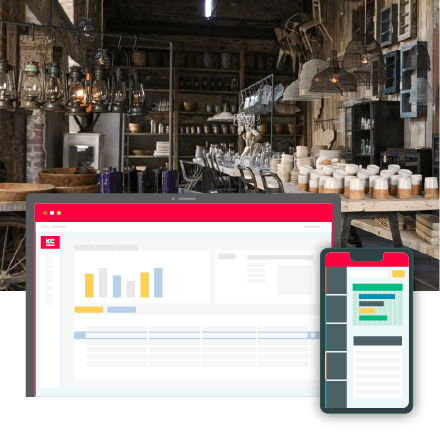 A full back office, mobile and web solution with Khaos Control
Nkuku had attempted to integrate with other solutions in the past but all failed in meeting the specific needs of the business. Key requirements included integration with a 3rd party fulfilment house and high level integrations with all sales avenues (back office, mobile, and the website).
So, over a 14 week period, Khaos Control and Nkuku implemented our on-site ERP solution and our ecommerce solution Khaos Control Web. As well as a fully integrated ERP system, Nkuku now had a website that integrated directly with their back office, meaning a streamlined order process, with specific functionality tailored to their trade customers.
Khaos Control also provided Nkuku with an offline customer management and order processing application for the iPhone (KCM), allowing order processing via device whilst out and about. This meant the business had full flexibility wherever they were in the world.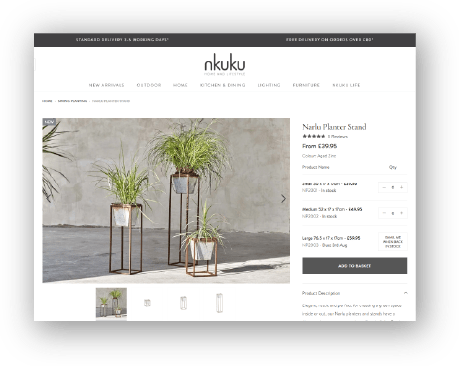 Full control over their website and customer journey
Nkuku are now able to offer full flexibility to their customers; whether online, on the phone, or at an exhibition. Their new website includes the ability to include image downloads, wish lists and tiered pricing; all of which contribute to a smoother experience for customers, and ultimately less calls to the office.
With data from the website instantly feeding back into the system, the team at Nkuku can quickly see what customers are awaiting orders, how much stock is available in their inventory, as well as what items are generating the most profit.
Find out today how our system can improve and streamline your businesses procedures.