What is ERP Software?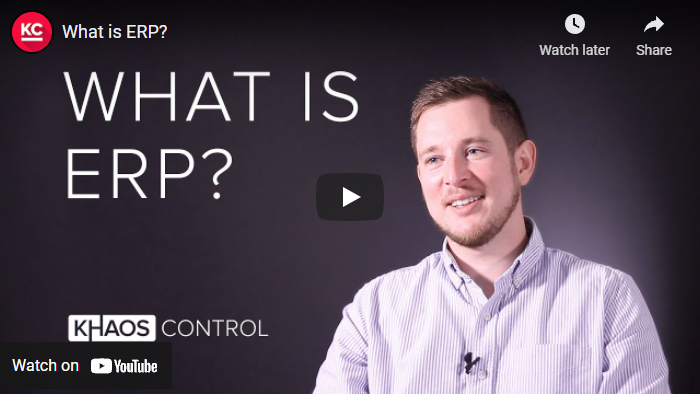 An enterprise resource planning (ERP) software solution hooks up processes and data from various parts of your "enterprise" into one centralised system. Typically, that covers your: Inventory and order management, supply chain, finance and accounting systems, human resources, customer relationship management (CRM), sales and marketing, and ecommerce.
How does an ERP system

work in practice?

At the core of it, an ERP system allows businesses to get away from using multiple databases, spreadsheets, and workarounds. A great ERP solution provides you with the ability to manage your entire business from within one piece of software, integrating your finances, sales, stock control, and more in one central system. There simply should not be a need for any add-ons.

If you're a company that builds bespoke furniture by outsourcing material from different suppliers, you could use an ERP system to track and manage every single interaction and transaction of that process. For some, that can lead to automating your purchasing to ensure the right materials are always on order when you need them. It also might mean that you are utilising tools such as supplier tracking to guarantee your business the most competitive price from different suppliers.

That same furniture company can list their "reclaimed oak door frame" by size, material, source, supplier code, warehouse site, cost, and a whole other list of descriptive options. Within an ERP system, data is king, and the more data you have, the more informed your decisions can be – be that with your purchasing, your processes, or your payroll.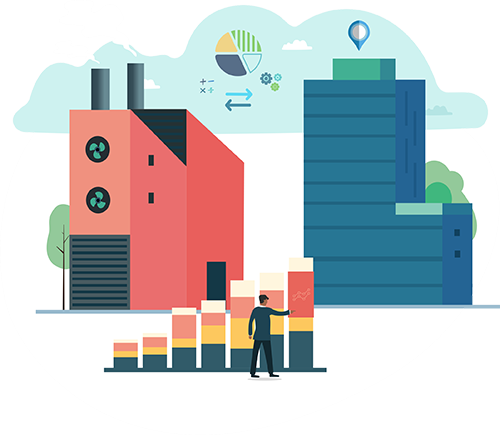 How are ERP software solutions

helping UK businesses?

Before implementing an ERP solution, Sophie Allport, a home and lifestyle brand selling online and in-store, were trying to manage their orders manually. To achieve, and manage, the growth they knew they were capable of, the business made the decision to invest in a solution.

Khaos Control provided Sophie Allport the ability to automate the most labour-intensive areas of their operation, from their order processing and sales operations down to the day-to-day running of the business. Utilising the automation of daily reports across different their different selling channels enabled the business to measure the success of all their overall retail strategy. In turn, this allowed Sophie Allport to make strategic decisions around budgeting and future product releases.
The evolution of ERP to modern day software
Historically, ERP was founded from a need to control the manufacturing sector. Software engineers created what was then MRP (Material Requirements Planning), to monitor inventory levels and provide updates on the status of orders. Within a few decades, demand grew, and so did the capabilities of ERP solutions. More manufacturing processes were added, as well as other back-office functions like HR, accounting, and customer management.
Fast-forward nearly 75 years, and you have ERP software solutions covering every single operation within the biggest enterprises in the world. That includes business intelligence, sales force automation, marketing automation, and ecommerce.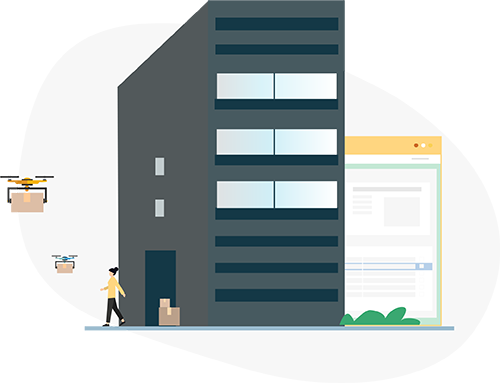 What are the different types of ERP software solutions?
Whether you're an entrepreneur with a team of two, or a director responsible for hundreds, you'll know there are limits to how far you can take a business with disparate and disjointed solutions. Ten years ago, ERP business management software was typically associated with larger companies only, these days the products have advanced to cover all kinds of businesses.
Cloud-based ERP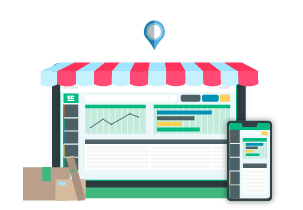 Cloud-based business management software is hosted on the vendor's servers and accessed online.
Cloud-based ERP
On-premise ERP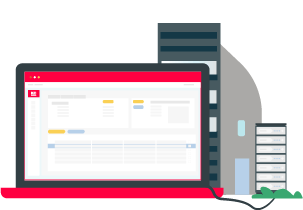 Traditional on-premise ERP software is installed locally, on a company's own server.
On-premise ERP
Hybrid ERP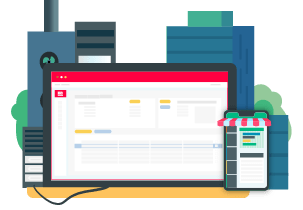 "Hybrid" solutions combine cloud and on-premise elements of ERP as one unique software solution.
Hybrid ERP
Cloud or browser-based ERP software systems in 2021
The growth of ERP solutions over the last century has fuelled the demand for more accessible products. Cloud-based ERP is perfect for SME's looking for a more affordable, and easy to implement solution.
A browser-based system can be used anywhere with an internet connection. In addition to being available in the cloud, most solutions adopt a "pay as you go" approach, removing the three major barriers companies often face when introducing ERP to their operation:
Affordability – no capex expenditure
IT Infrastructure – all costs and worry removed
Low Impact Implementation – quicker and easier to change
The key benefits

for your business

As the name of our own ERP system UK would suggest, Khaos Control brings control to otherwise chaos in your business. The benefits from implementing this type of solution into your operation will vary from business to business, but time and again we see Khaos Control customers benefiting the following:

Efficiencies leading to increased productivity

Financial control and accurate accounting

Accurate inventory & order management

Deliver a true omni-channel experience

Informed decisions with instant reporting
Frequently Asked Questions
With an on-premise ERP model, your company would pay for an initial setup fee and a certain amount per user. That license fee would extend and generally last until the software was significantly upgraded. Traditionally, an on-premise ERP software allows for bespoke customisation, which costs will vary for.
For a cloud-based ERP model, the initial setup fee either doesn't exist or is typically much smaller, and the licensing costs are assessed at "X" pounds per user per month. Check out our own pricing page for a more accurate reference.
The type of ERP solution you implement, will determine your implementation time. Typically, implementing server-based ERP in your business will fall under a few stages. Firstly, is initiation. This stage will consist of meetings between your business and the ERP software provider, and acts as a chance to determine the scope of the project. Next, is preparation. This stage will cover training and configuring any users, and getting your data ready for importing. Lastly, is the actual installation of the system, so expect lots of testing.