Manage on behalf of your clients with
client management software
If you are fulfilling orders on behalf of other clients, our solution allows you to manage each client's stock and sales orders separately, as well as having an overview of your entire operation. Many of our 3PL customers have found that Khaos Control's unique solution has enabled them to build their client base whilst maintaining the efficiencies that an effective ERP system can deliver.
Keep organised
As a 3PL business, your clients will need to know that you have a handle on their stock levels and order processing. Our system manages this with ease, using the many available client-specific options, such as stock control, order fulfilment, returns handling and much more.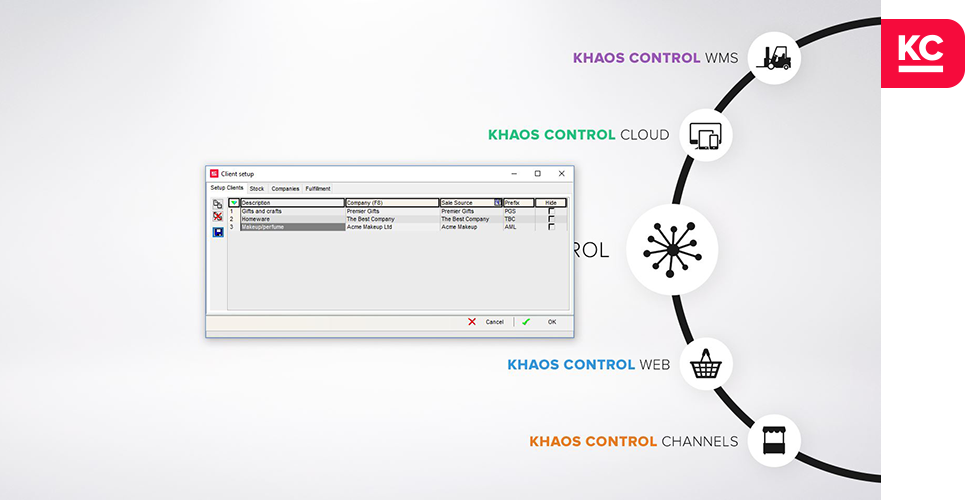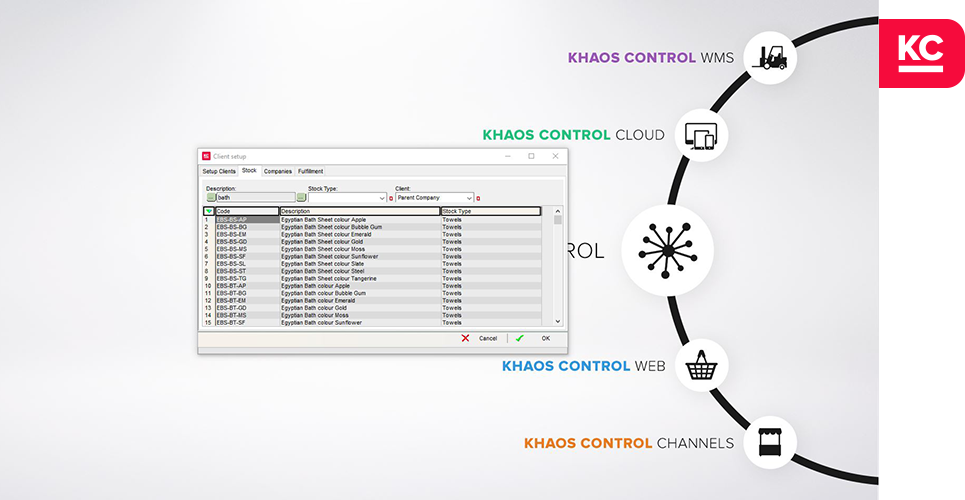 Client specific setup
Client functionality in Khaos Control is intended for use by fulfilment warehouses and 3PL providers. It enables users to have separate logins for their client companies and allows for independent visibility and management of their clients' stock. Clients can also be linked to specific system users so that those users can only log in to their allocated client.