Customer price lists
Customer price lists within Khaos Control enable you to control the prices you give to specific groups of customers or individual customers. These lists provide you with the power and flexibility to offer a clear and consistent experience for your users, whilst being able to support a variety of different pricing methodologies.
Reward your customers
Do you have customers you really value? Reward them by giving them their own price list, whether it's a single-valued customer or a group of customers. Create discount structures to reward bulk purchases using quantity breaks, as well as many other ways to manipulate your prices. The system will see automatically see to it that your customers will get the best price that they're entitled to.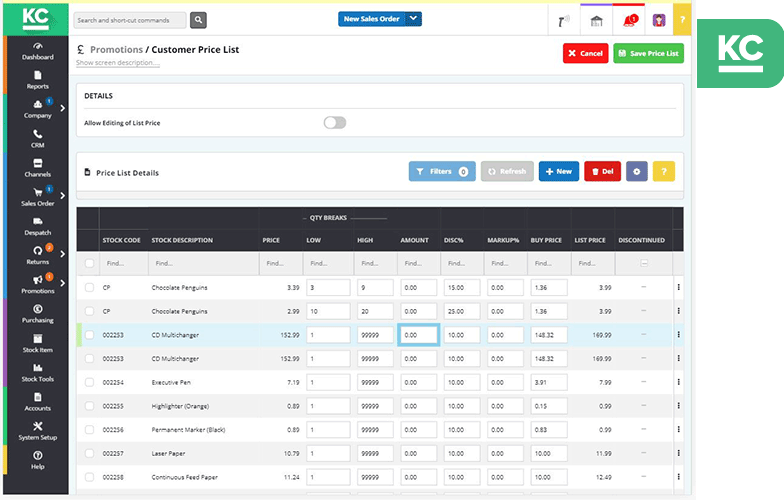 Flexible pricing tools
Khaos Control enables you to use price lists to set discounts by percentage or monetary value, use quantity breaks, markups on cost as well as discounts by weight; many of these can be used in combination with each other. Create special price lists for your overseas customers in their own currency, giving them clarity over the prices they pay. We give you total flexibility when creating your promotions, providing the tools you need to run limited period offers.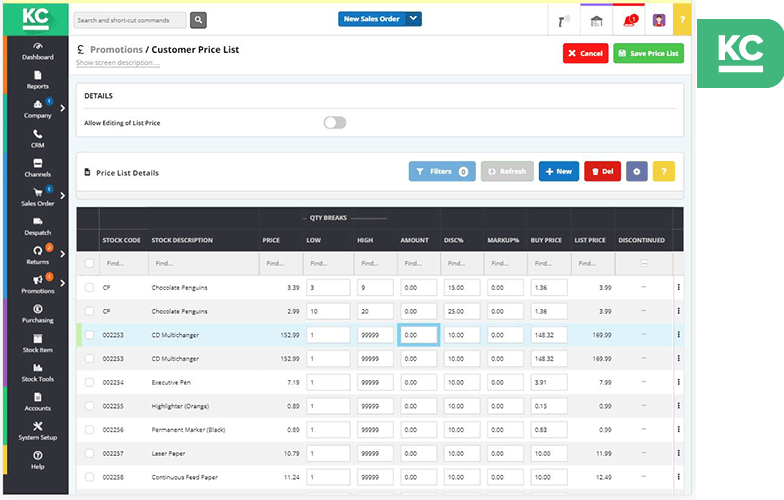 Manage your promotions
Manage seasonal price updates, new product ranges, and promotional activity with ease using our price lists capability. Update prices by percentage or promotional codes to track the effectiveness of your campaigns.
No more burning the midnight oil to get your price changes in on time. Ensure your sales team is always selling at the correct prices by defining your promotions in advance.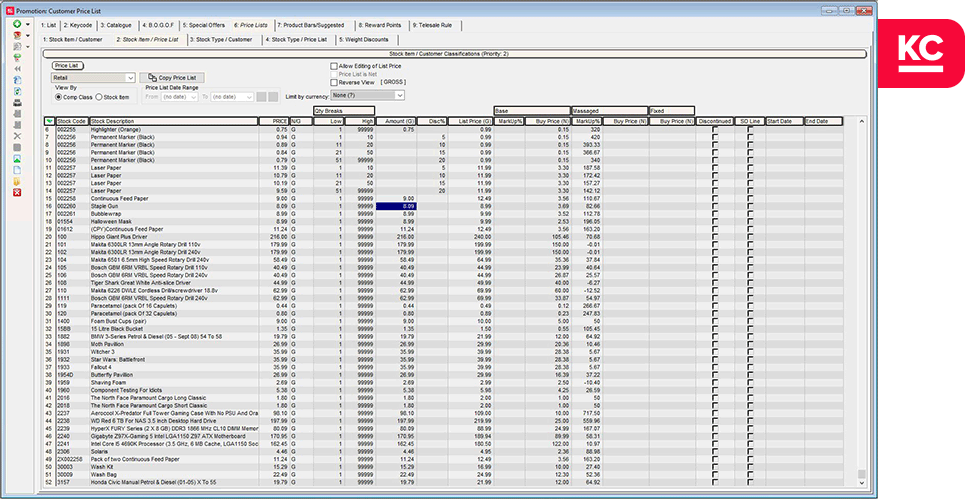 Seamless and secure payment processing software
Our rapid integrated payment processing software allows you to offer a safe payment journey to each of your customers. We provide your business with flexible and effective payment solutions for back office, website, and point of sale. Ditch the headaches of handling sensitive customer card data and having to manually record card details, and step into an integrated future.
Offering you key integrations
Our comprehensive payment processing integrations enable your business to take payments without having to worry about virtual terminals, PDQ machines, and other workarounds.
Khaos Control Cloud has a platinum partnership with Opayo, one of Europe's most trusted payment companies in providing online processing solutions.
Khaos Control features payment integrations with several key providers, including Opayo, Creditcall, PayPal, and Verifone. This gives you the flexibility to select which payment provider you wish to use to process your customers' payments.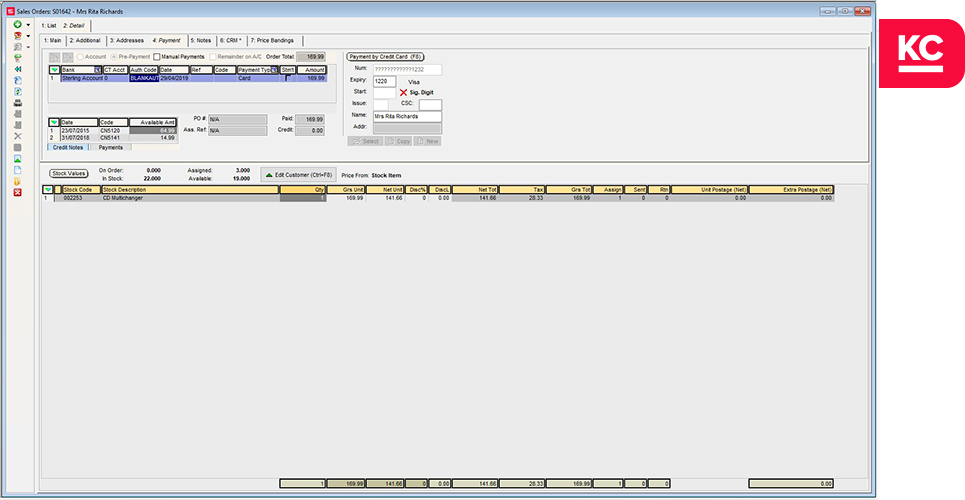 Data security guaranteed
Ensure your customers' sensitive data is handled securely and safely, whilst achieving and retaining PCI compliance with tokenisation. Both Khaos Control and Khaos Control Cloud feature tokenisation, Khaos Control with a built-in Token Swap functionality, and Khaos Control Cloud through Opayo's hosted technology. Tokenisation means you never have to handle raw credit card data and you get all the benefits of taking payments over the phone or online, without the risks of handling sensitive customer data.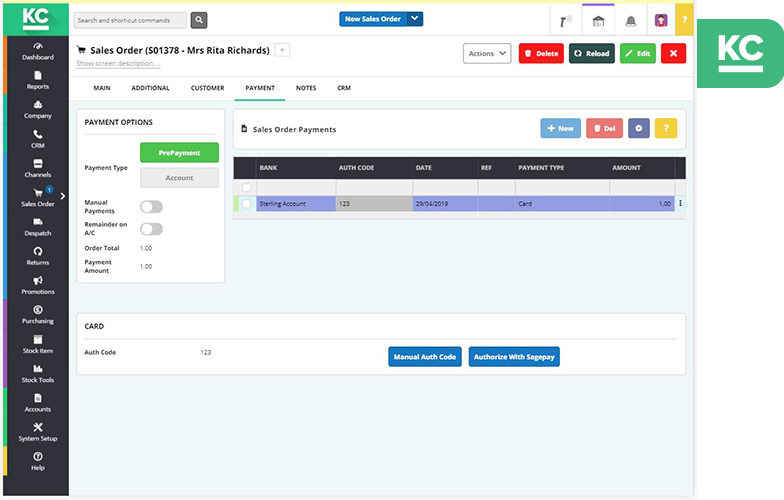 Payment reconciliation at your fingertips
In an instant, you're able to quickly and efficiently reconcile your bank accounts and credit cards. Essential transaction data is recorded making reconciliation less of a chore (including PayPal and other PSPs). Give your customers the flexibility to use the payment method of their choice knowing that the system can handle them all with ease.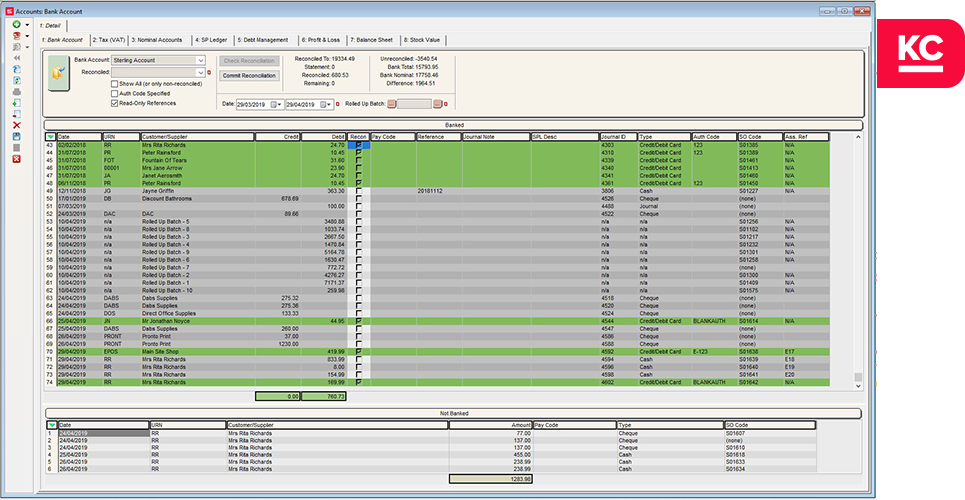 Offers made flexible with promotion management software
How do you know if your display ads are working? Is it worth printing a sale catalogue? What is your customer retention rate? Promotion management software can be a powerful tool for growing your business and your bottom line. Khaos Control enables you to run campaigns, special offers, and multiple price lists, giving you the flexibility and confidence to run promotions that engage your customers and that work for you.
Effective promotional campaigns
KeyCodes, also known as Campaign Codes, allow you to track all this and more, within our reporting functionality, providing you and your marketing team with the information you need in order to measure your success.
You are also able to build in functionality to your promotional campaigns, including providing discounts, discounted delivery, and even specific item-level pricing. Providing this level of functionality helps the customer get offers they were attracted by, your business controls how that offer's applied without having to manually amend and check every sales order, and you get to understand how effective the offer was. No spreadsheets. No-fuss.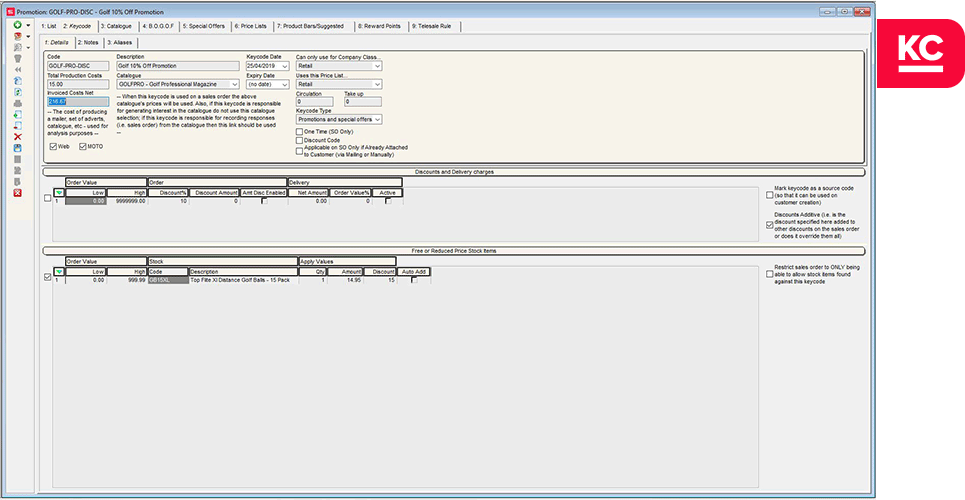 Price lists
Customers like clean and simple pricing. We provide you with the power and flexibility to offer a clean and consistent experience for your customers and your users, whilst being able to support a variety of different pricing methodologies, including:
Quantity breaks
Discounts
Mark-ups
Item Specific Pricing
Managing multiple price lists is simple in our software, with the ability to assign prices to individual customers, groups of customers and globally.