Hassle-free returns management software
With our returns management software, you can quickly and easily create, process, and manage your customer and suppliers' returns. Make refunds and exchanges a painless and hassle-free process and turn returns into an opportunity to strengthen customer relationships, improve your messaging, and better inform your purchasing strategy.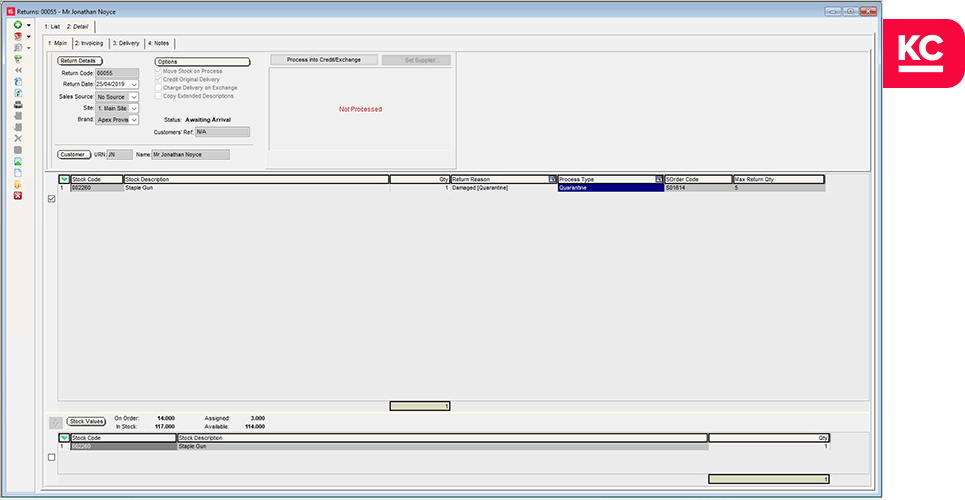 Customer returns in an instant
Customer returns are a challenge for any business, however large or small. Our solution allows for quick and easy returns processing, whether from the original sales order or on an ad-hoc basis. With your returns management fully integrated into the Invoice Manager, it is simple to review and manage returns at a high level, ensuring that any sticking points in the process are highlighted promptly and the customer's experience is not impacted.
Returns also feed into the customer management functionality of the system, providing you with the ability to offer a consistent and personalised experience to each and every customer.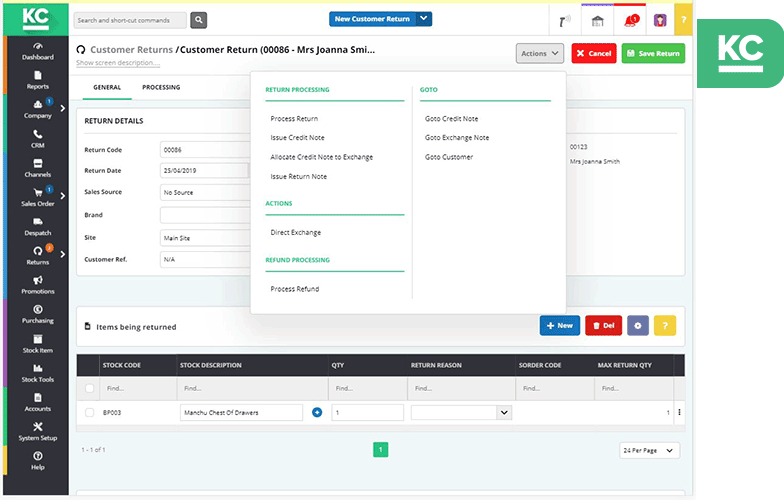 A simple exchange
Product exchanges seem simple from the outside; a different product is chosen, and an exchange is conducted where the original product is swapped for the new one, the prices are balanced out and confirmation is sent to the customer via email. However, behind the scenes, this is much more complicated, especially if you're an SME without an ERP solution.
Our returns management software makes this complex process much easier, and with a few clicks and drags, your customer can be on their way with everything in your back office taken care of. Balancing credit notes, booking in and quarantining returned stock, despatching replacement products – the ERP software we offer covers everything.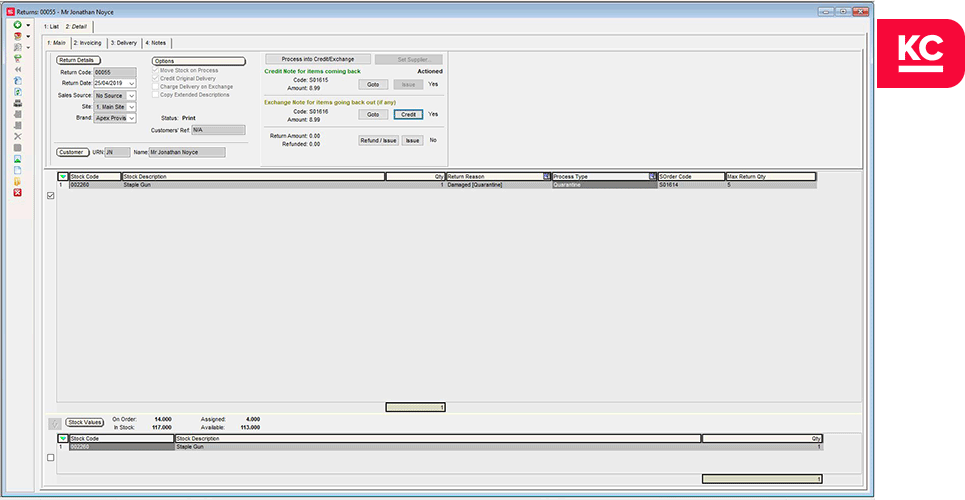 Process credit notes and refunds more easily
Sometimes there's nothing you can do but provide the customer with a refund. If you get to that point with an order, it's important that you have a solution in place that means you can process the refund as swiftly and effortlessly as possible.
Our fully integrated refund process allows you to generate and process refunds straight from the customer's original sales order, even up to contacting your payment provider to refund the customer's card. No double-entry, no need to take the customer's card details over the phone again, and the whole process dealt with cleanly and quickly.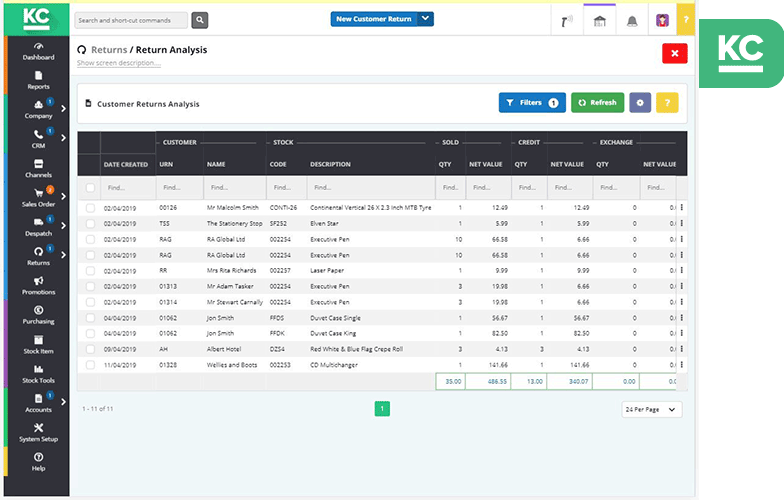 Analyse your returns to improve your process
Returns management isn't just about processing refunds and exchanges, it's also about understanding what your customers are returning and why. This is crucial to ensuring that purchasing, handling and other mistakes are avoided in the future. Our returns management software gathers the relevant data at the point of generating and processing returns. This ensures you get a detailed and accurate picture of why goods are being returned and whether there are any issues you need to address. Our reporting tools are useful for tracking which products are returned the most, so you can identify trends and potential problem areas, and make informed changes to reduce the chance for returns in the future.