Pipeline tracking
Sales pipeline software is an invaluable tool to help you develop your customers through their buying journey. Manage quotations, leads, lost customers and more, and gain a clearer picture as to how your business and products perform within your sales process.
Focus your sales efforts
Managing your customer quotes couldn't be easier with our ERP solutions. Sophisticated analysis tools make it possible to get accurate reports of the likely sales your developed leads will deliver, which gives your sales team the opportunity to engage those leads, increasing the likelihood of conversion. This prioritisation of customers within your pipelines allows your teams to focus their efforts more effectively, and convert leads to sales in a more customer-centric way.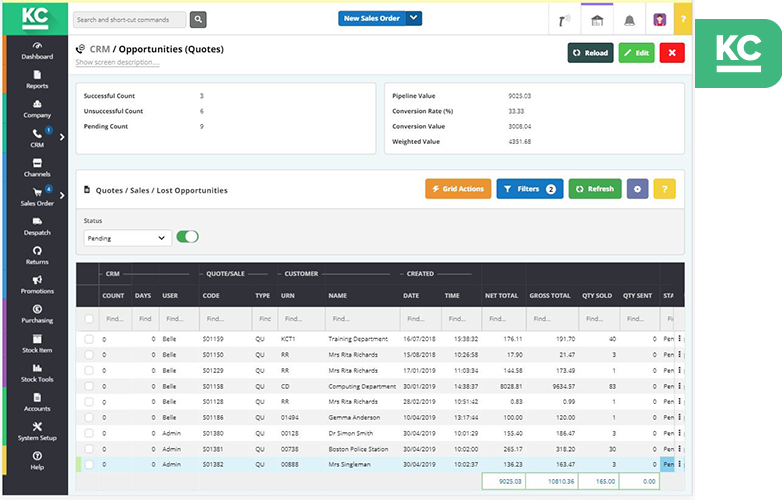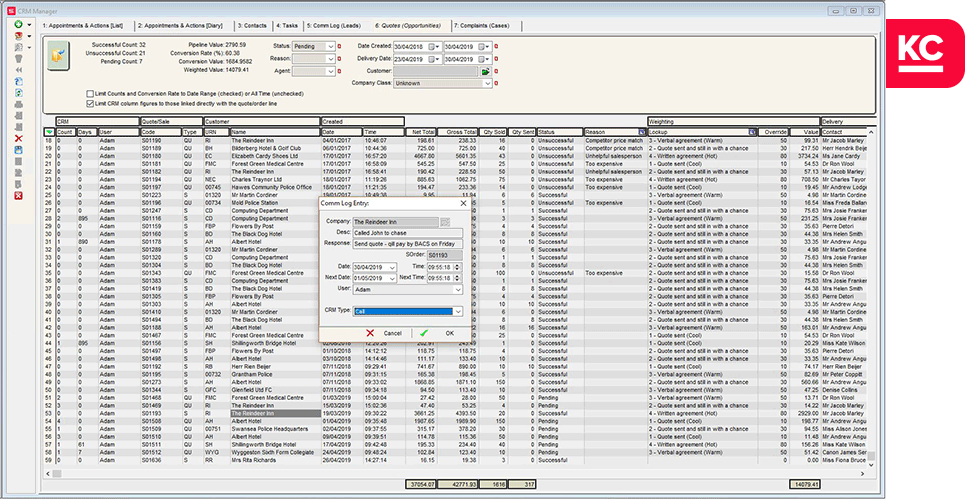 Complete control over the pipeline
With our applications, you can manage customer communications at each step of the quote process. Log phone calls, emails and other contact. Our sales pipeline tracking software also gives you a complete, at a glance, overview of your pending quotations and how they're progressing, so you're not wasting time on lost causes. Accurate pipeline figures and conversion statistics allow for future resource planning, plus management of your sales team.
Evaluate lost sales
Evaluate the reasons for your unsuccessful quotes using our applications. You can identify at a glance why quotes haven't been converted allowing you to take the appropriate action to maximise your success rates go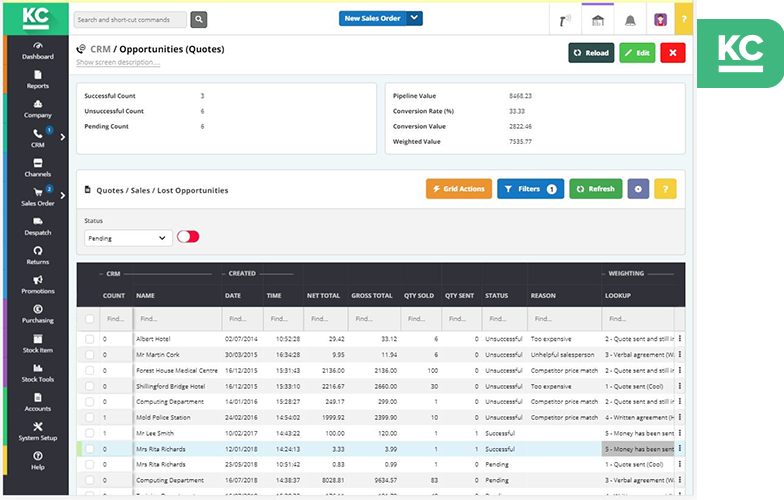 List segmentation
Having key data at your fingertips is what our solutions are all about. Using that data constructively with our List Manager will improve your relationships with customers, and help create customers for life.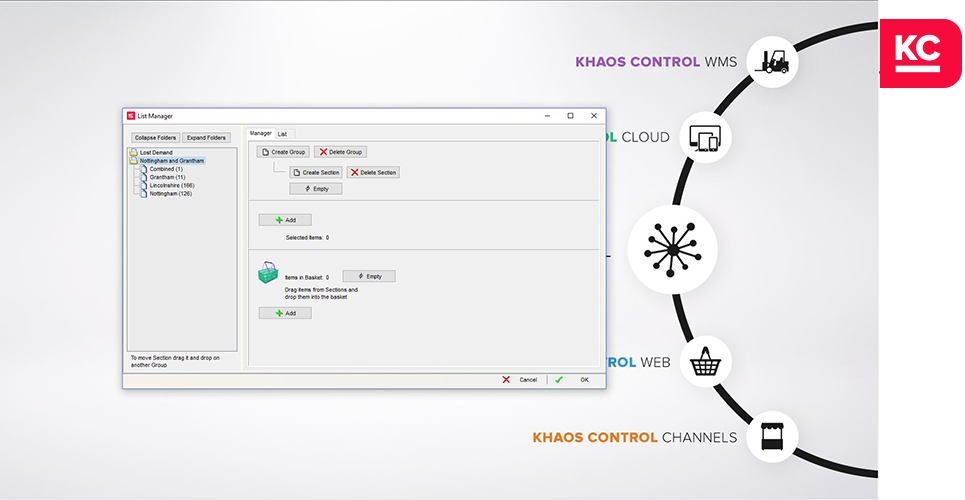 List manager
Our list segmentation software allows you to slice and dice your customer data. Extract important information on your customer base, such as products bought most frequently, date of last order and much more. Use this information to compile promotional mailing lists, retention reports and more. This data can then be used to produce mailshots, promotional campaigns or catalogue distribution lists.
Focus on the right customers
Use the comprehensive data our list segmentation software provides you with to revive dormant customers, test alternative marketing strategies or just keep your customers informed, via email manager, on products they may be interested in. Refocus on your customers with processes driven by them, and watch your business grow!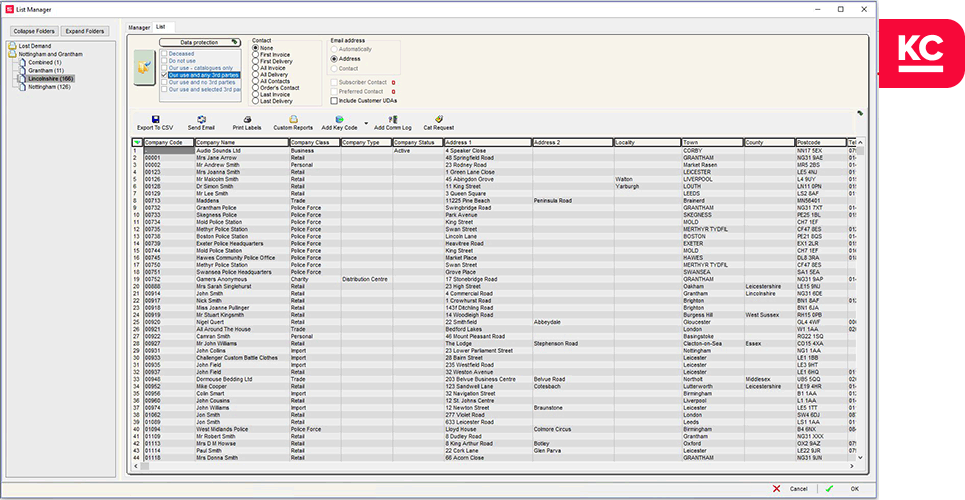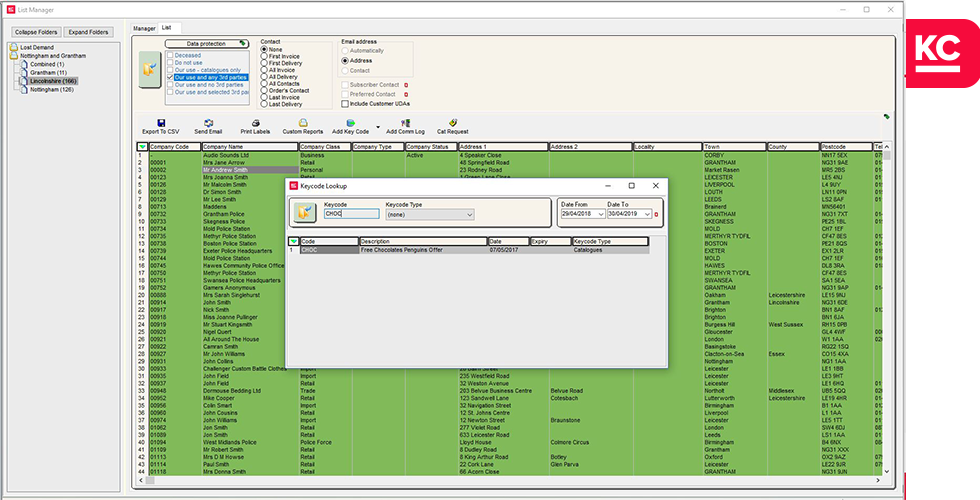 Improve your marketing
Using our comprehensive reporting tools you can easily analyse the effectiveness of your marketing campaigns. Stop wasting money on ineffective promotional activity and concentrate on what works! By combining reports showing data by product sales and customer performance, you can direct your efforts to the most productive areas of your business.
Send personalised communications to customers
with the email manager
Our automated email manager functionality, powerful email templates and flexible triggers allow you to keep your customers up to date at every step of their journey. From placing an order to it showing up on their doorstep, our functionality means consistent, automated emails that will save time and deliver a great customer experience.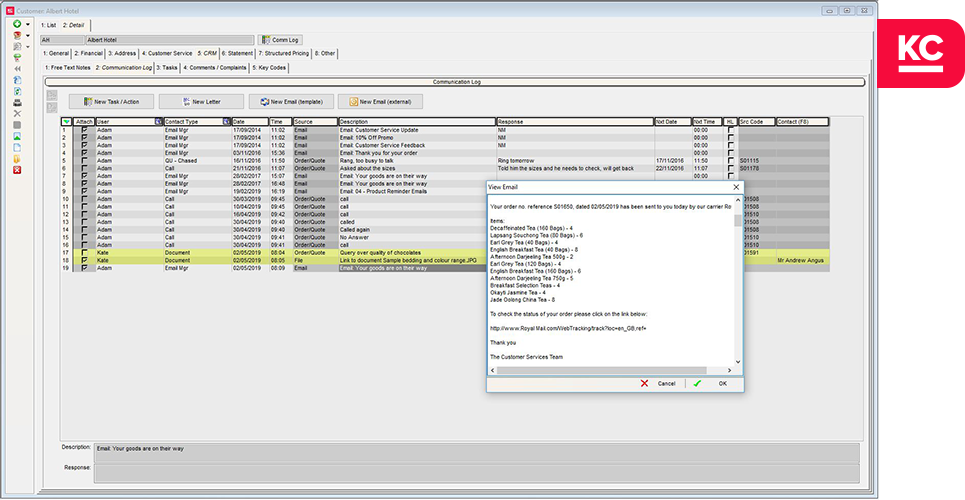 Keeping your customers up to date
An informed customer is a happy customer. Our email manager functionality means you can easily generate professional emails, many automatically, that will keep your customer updated on the status of their order every step of the way. Links to courier tracking information can be embedded in emails enabling your customers to track their package and know when it is due to arrive. Email correspondence with your suppliers and customers becomes more consistent and much, much quicker.
Slick and efficient communication
Using email templates for your day to day communications with your customers ensures that they get the right message in the right way – every time. And, with our array of customisable templates, you can email purchase orders, statements, invoices and many other documents fast and fuss-free, making sure you're not wasting time manually writing emails and handling attachments.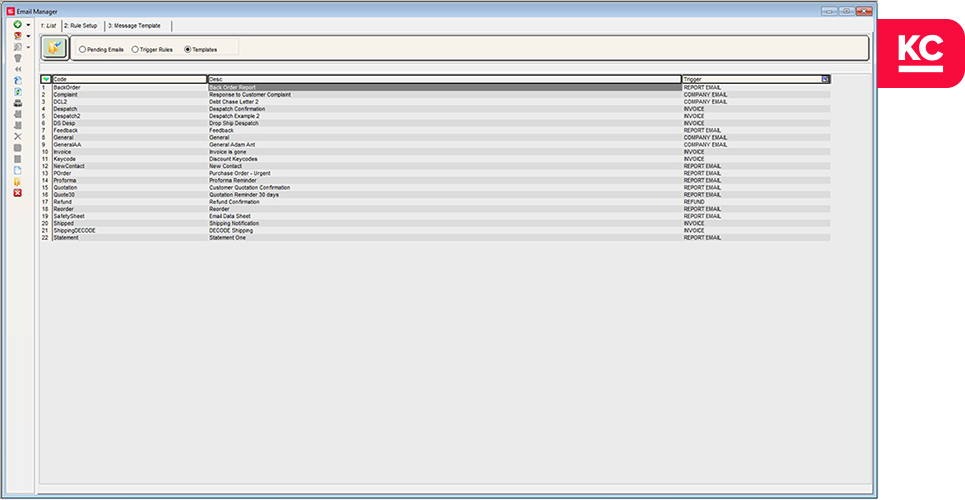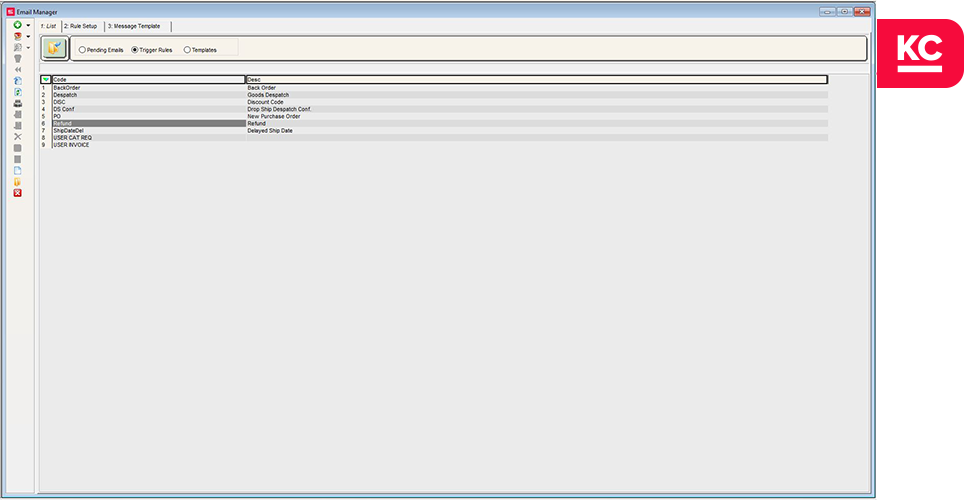 Automate with email manager
With our solution you can set up emails triggered by a certain event, such as the despatch of a customer's order. These emails can be released automatically, or saved to be sent manually, giving you complete control over your communications. These trigger tools can be used in a host of different ways, such as thanking a customer for their order, or advising them of any delays in shipping. The options to target these emails with a variety of different advanced filters, brings a new level of flexibility to your email communications.
Manage on behalf of your clients with
client management software
If you are fulfilling orders on behalf of other clients, our solution allows you to manage each client's stock and sales orders separately, as well as having an overview of your entire operation. Many of our 3PL customers have found that Khaos Control's unique solution has enabled them to build their client base whilst maintaining the efficiencies that an effective ERP system can deliver.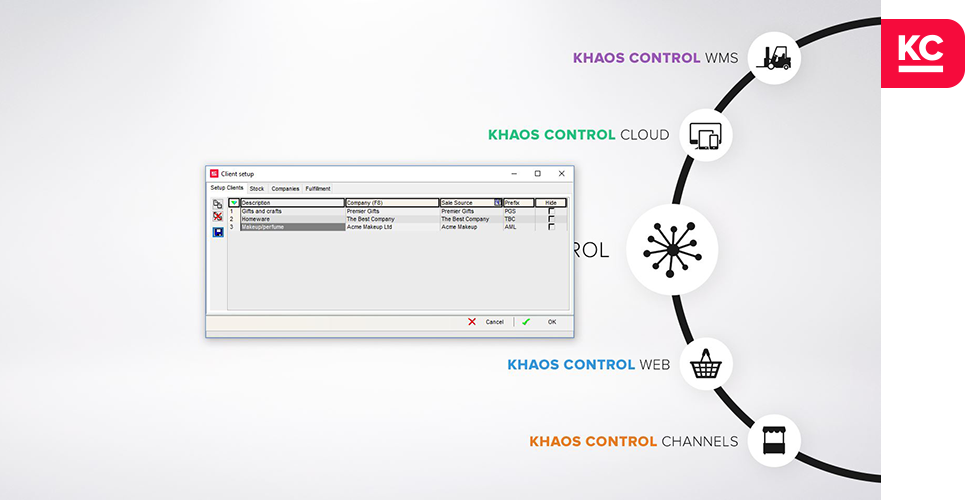 Keep organised
As a 3PL business, your clients will need to know that you have a handle on their stock levels and order processing. Our system manages this with ease, using the many available client-specific options, such as stock control, order fulfilment, returns handling and much more.
Client specific setup
Client functionality in Khaos Control is intended for use by fulfilment warehouses and 3PL providers. It enables users to have separate logins for their client companies and allows for independent visibility and management of their clients' stock. Clients can also be linked to specific system users so that those users can only log in to their allocate