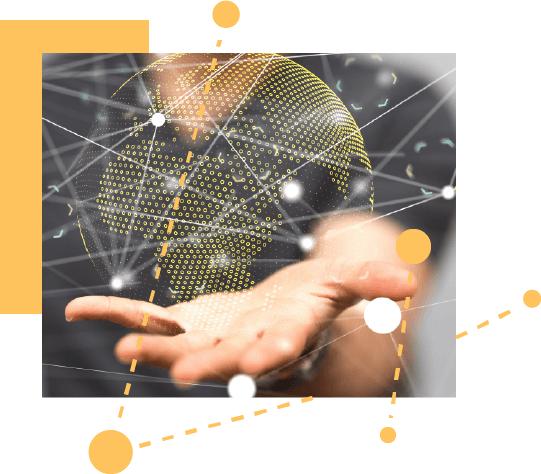 What is Khaos Control Hybrid?
Our definition of hybrid somewhat differs from the industry standard. Our version revolves around a single database to control your entire business. That's every process, every automation, every feature, all controllable from one place. In addition to the inherent data control delivered by a single database solution, you can retain proven business processes and existing business logic, whilst exploring the value of shared-solution deployment.
Khaos Control Hybrid is an amalgamation of our award-winning ERP solutions: Khaos Control, Khaos Control Cloud and Khaos Control Web.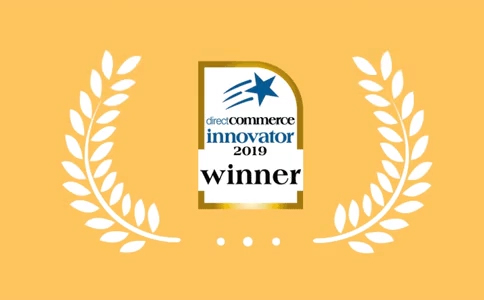 We're incredibly excited to announce that we are the 2019 Multichannel Commerce winners of the Direct Commerce Innovator of the Year Award.
Connect your store front directly with your ERP system – the last word in powerful ecommerce
Hybrid's Khaos Control Web solution allows you to quickly and easily customise any part of your ecommerce platform:
Control of the design of pages, banners, themes, content and data, by leveraging the power of the WordPress platform
Front and backend data are powered by a single database in real-time
Manage all of your ecommerce experiences in conjunction with integration to all major sales channels for seamless stock control and reporting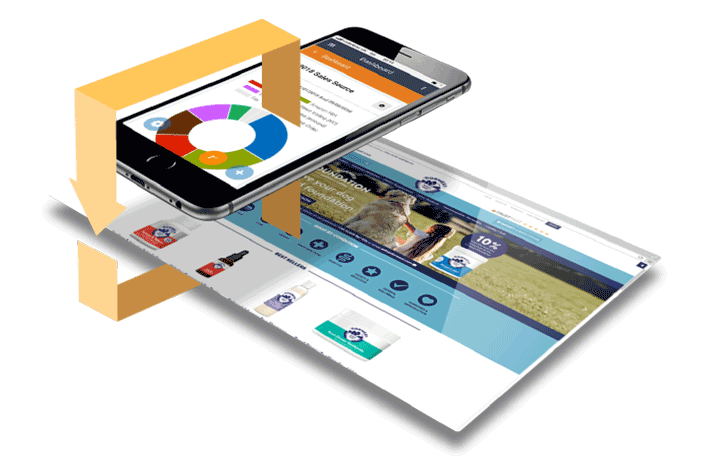 Control each aspect of your business
The powerhouse behind Hybrid, Khaos Control is the key factor that collates data from every other aspect within your business, whether that be Marketplaces, EPOS, 3rd party services, telesales, ecommerce, mail order or couriers. A powerful back office management solution designed for multi-channel retailers and wholesale businesses, offering greater control, efficiency and accuracy of core business processes – such as inventory management and order processing.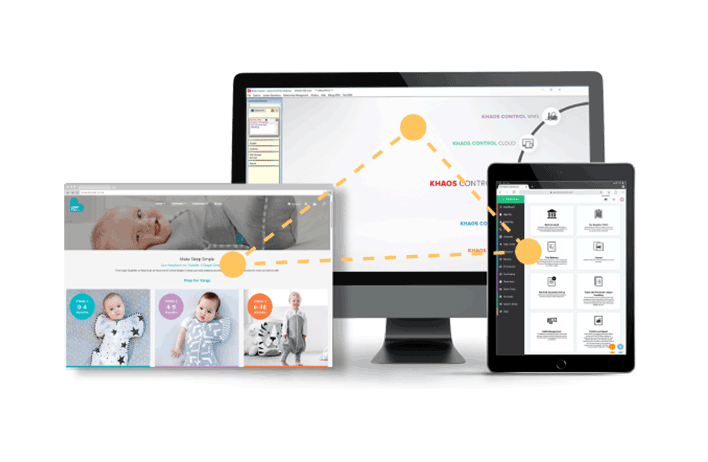 Grow to unprecedented heights
Our Hybrid solution allows you to break out of the constraints of VPNs, remote Connection errors and security concerns. Because a key component of Hybrid is Khaos Control Cloud, then you are able to leverage the multi-device nature of this product; whether that be on desktop, tablet or mobile. Access all your key business data, from any device, wherever you are. As an all-in-one mobile ERP solution, Khaos Control Cloud allows you to:
Deploy mobile sales teams that can access product and CRM data as well as take orders direct from customers
Go to trade shows and have the power of your system's data available in the palm of your hand
Keep track of your business KPIs while on the move