Packs and bills of material
Combining products together, whether as special offer 'bundles' or to build new stock items, is something that an effective ERP solution needs to be able to handle. Making use of packs and bills of material allows customers to conveniently purchase multiple items from the same place – it's also a perfect opportunity to get creative with your marketing.
Packs mean flexibility
Being able to manage the promotion of products at special prices is a valuable marketing tool. Our system ensures that products are not allocated to packs until the pack is actually sold, thus maximising the potential of each stock item to be sold either individually or as part of any number of packs. This means that your valuable stock is not committed to only one deal and is available for picking.
Manage your bills of materials with confidence
Building stock items from other products means that you need to know the availability of your components, particularly if they are also sold separately. Our solution will show you at a glance the potential number of builds that can be made using your available components and can even create the purchase order for you if you need to buy more. Building and unbuilding are also useful if you are buying products in bulk quantities but selling them as separate units. To maximise utilisation of your stock, the system can also be set to automatically create builds as and when they are sold.
Barcode scanning stock control software
Using technology to help manage your inventory can pay dividends in terms of increased efficiency and accurate stock control, especially when it comes to barcode scanning. Our barcode stock control software can be used during the booking in and order picking processes as well as moving sales orders through the pick, pack and despatch process reducing user error.
Save time with barcode scanning
Streamline your goods in, picking, and other stock control management functions by using barcodes. With a suitable handheld device, including barcode scanning handheld terminals, our solutions support a wide variety of barcode types. Supported barcode types include EAN, ASIN, and CODE39.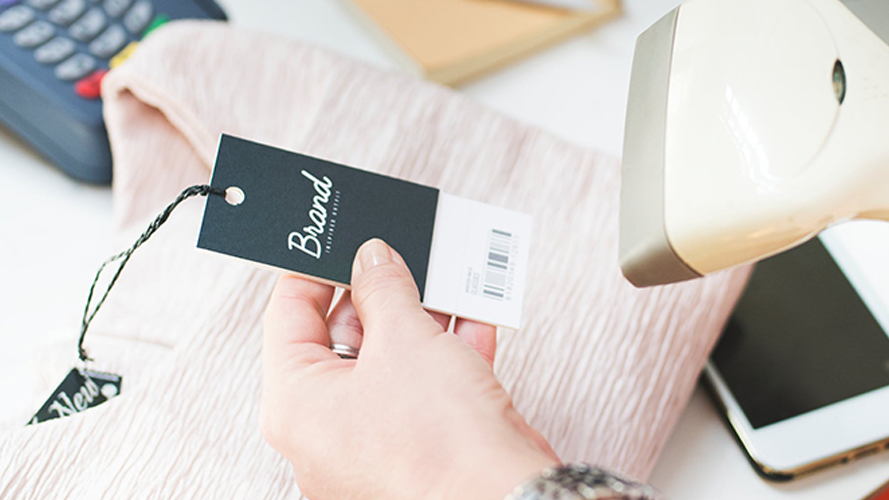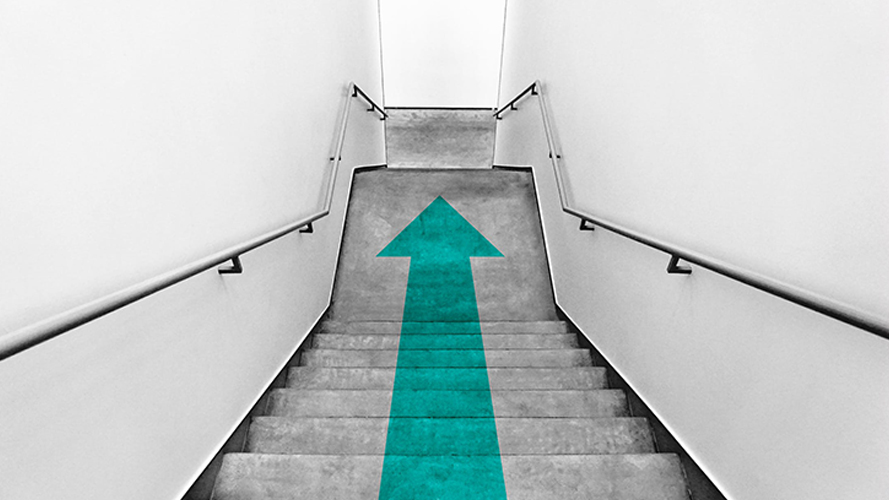 Increase accuracy
Using barcode stock control software can massively reduce errors. Barcode scanning can be used throughout the system, from adding items to sales orders, moving invoices through the pick/pack/despatch process, booking in deliveries, to picking and packing orders. Scanning barcodes minimises the risk of your staff misidentifying products or documents – keeping your customers happy and reducing returns resulting from avoidable errors.
2D barcode scanning guaranteed
Printing and scanning stock item barcodes has been a standard functionality in Khaos Control for some time, but in order to provide customers with a more interactive experience and to provide warehouse managers with more functionality than the traditional one-dimension barcode can offer, Khaos Control now supports 2D Barcodes for stock items.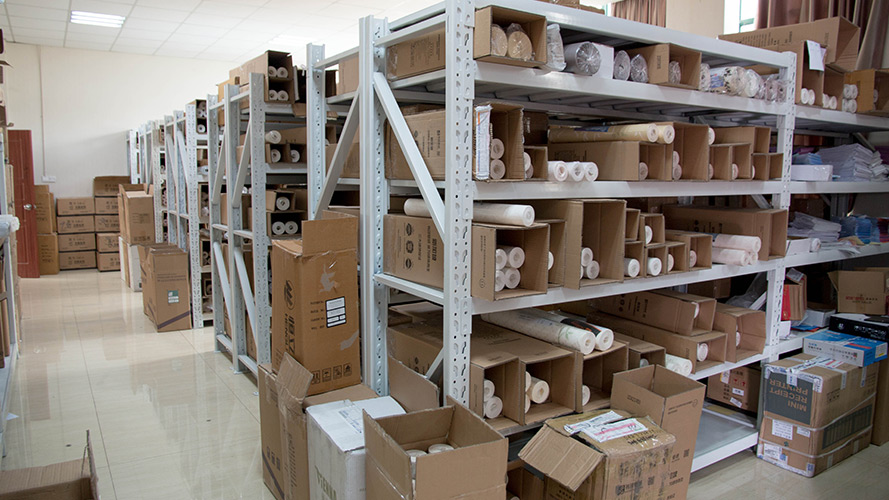 Hassle-free returns management software
With our returns management software, you can quickly and easily create, process, and manage your customer and suppliers' returns. Make refunds and exchanges a painless and hassle-free process and turn returns into an opportunity to strengthen customer relationships, improve your messaging, and better inform your purchasing strategy.
Customer returns in an instant
Customer returns are a challenge for any business, however large or small. Our solution allows for quick and easy returns processing, whether from the original sales order or on an ad-hoc basis. With your returns management fully integrated into the Invoice Manager, it is simple to review and manage returns at a high level, ensuring that any sticking points in the process are highlighted promptly and the customer's experience is not impacted.
Returns also feed into the customer management functionality of the system, providing you with the ability to offer a consistent and personalised experience to each and every customer.
A simple exchange
Product exchanges seem simple from the outside; a different product is chosen, and an exchange is conducted where the original product is swapped for the new one, the prices are balanced out and confirmation is sent to the customer via email. However, behind the scenes, this is much more complicated, especially if you're an SME without an ERP solution.
Our returns management software makes this complex process much easier, and with a few clicks and drags, your customer can be on their way with everything in your back office taken care of. Balancing credit notes, booking in and quarantining returned stock, despatching replacement products – the ERP software we offer covers everything.
Process credit notes and refunds more easily
Sometimes there's nothing you can do but provide the customer with a refund. If you get to that point with an order, it's important that you have a solution in place that means you can process the refund as swiftly and effortlessly as possible.
Our fully integrated refund process allows you to generate and process refunds straight from the customer's original sales order, even up to contacting your payment provider to refund the customer's card. No double-entry, no need to take the customer's card details over the phone again, and the whole process dealt with cleanly and quickly.
Analyse your returns to improve your process
Returns management isn't just about processing refunds and exchanges, it's also about understanding what your customers are returning and why. This is crucial to ensuring that purchasing, handling and other mistakes are avoided in the future. Our returns management software gathers the relevant data at the point of generating and processing returns. This ensures you get a detailed and accurate picture of why goods are being returned and whether there are any issues you need to address. Our reporting tools are useful for tracking which products are returned the most, so you can identify trends and potential problem areas, and make informed changes to reduce the chance for returns in the future.
Make the most of your stock with back ordering
Managing back orders is crucial to maintaining good customer relations and making the most of your stock. Our back order system allows you to quickly and efficiently book your stock in, and then prioritise the back ordered items to be handled first. This all leads to a smoother back order process that is easier to control and manage, so your customers get the products they ordered, on time, every time.
Keep selling your best sellers
One of your products has become increasingly popular. So much so, it's literally flying off your (virtual) shelves. But the issue is, you've run out. You don't want to stop selling this product line, because it will disappoint your customers and lead to a fall in sales. Worry no more: that's where our back order software system comes in. Back orders mean you can continue to take orders, then as soon as you book in the goods from your supplier, the system will automatically assign the stock to these orders. With your back ordering under control, you can focus on the customer service side; manage expectations and provide updates, and your customers will be happy.
Keep full control of your back orders
With our back order software system, you can view your back order stock requirements and easily create the required purchase orders to fulfil demand. Alternatively, existing stock can be reallocated to more urgent orders, ensuring happy customers, and a slick operation.
Don't be reactive, be proactive
Our back ordering processes allows to you to be completely proactive when it comes to your order fulfilment. Forget manually keeping records of customer orders, waiting for stock and painstakingly piecing them together with deliveries. Our systems do that for you, meaning you can turn your attention to other important matters, like working on sourcing your next most popular stock item, or developing an ahead-of-the-curve marketing campaign.
Powerful product variation management
Our advanced functionality allows you to easily set up product variations for your core items. Products come in all shapes, sizes and colours. Providing flexibility for business owners who have a lot of stock in a lot of different variations.
Complex variations made easy
Take the hassle out of creating size, colour and style variations. Creating product variations in our solutions is simple to set up and manage. This means you can quickly and consistently create multiple SKUs with descriptions and other attributes, saving time. With the option of setting up pre-set values, you can ensure that the SKUs and descriptions of your product variants are clear and consistent.
A well run inventory means a better overall operation
SCS is useful for a variety of businesses, not only clothes, but shoes, paint, pet products and even car parts! Our functionality gives power to business owners everywhere, to create and list their products in as many variations as they can think of. SCS profiles can easily be copied from one product to another, making the creation and maintenance of your inventory even easier.
Flexible for any scenario
Whether you're selling variants in a specific range, selling the same variants in a different format on different channels, or wanting to provide different detailed content for different variations of the same product, our solutions are designed to be flexible for your needs. Listing SCS products on different channels is made easy and gives your customers and sales team a clear idea of the different product options available.
Product variations can be easily updated and new variants added, instantly updating your SCS products.