Accelerate your order processing with inventory management software
Robust inventory management software is key to ensuring records are accurate, reliable, and controlled for organisations of any size. Khaos Control combines your sales, stock levels, and returns into one central location. With such inventory software behind your operations, you're able to get more orders out, increase efficiencies, and grow profit margins.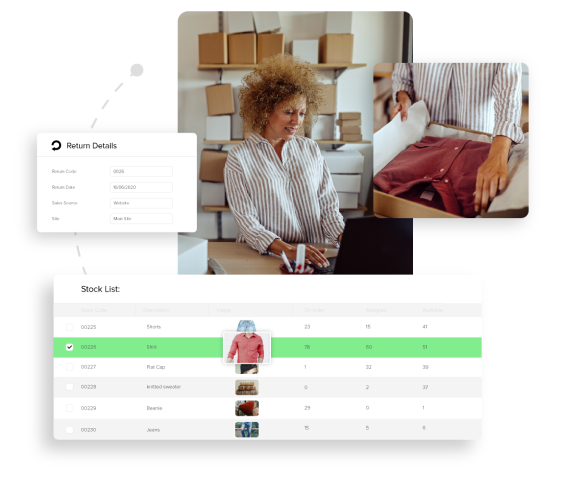 Synchronized data across your business
For multichannel retailers, the ability to sync data across multiple platforms is vital. This is especially the case when it comes to inventory. Our inventory software helps to centralise your customer' actions in real-time, allowing you to handle your sales from a singular location. The real-time aspect of our inventory system ensures that decisions can be made fast, and information passed along is accurate for all members & customers of the business.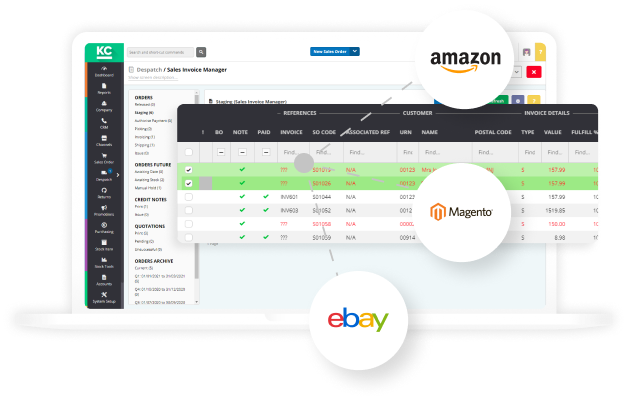 Instant figures and profit analysis
With fully integrated ICAEW accredited accounting functionality, you'll have live financial reporting at your fingertips with our system. Delve into the analytics behind your inventory through our simple-to-use reporting functions that can help you identify areas such as your best and worst selling items.
Using integrated inventory management reports, monitoring your outgoings, expenses, and sales becomes a simple task. Quickly create sets of reports to display information on your orders, purchases, and promotions for individual items. For everyday reporting, you can monitor which products your picking and packing team have processed and what stages different orders are in.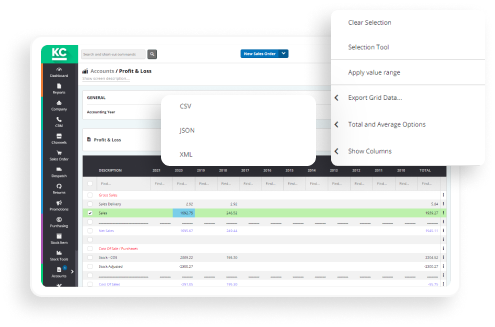 Oversee multiple sites and warehouses
Whether you store items at a single warehouse location or across multiple sites, our inventory management software gives you a centralised overview of your entire warehousing operation.
Using handheld terminals and barcode scanning, your business can make quick work of booking in stock, batch picking, and item checks. That also means all background data processing and the generation of the necessary paperwork is done for you – keeping inventory levels up to date and warehouses operating smoothly.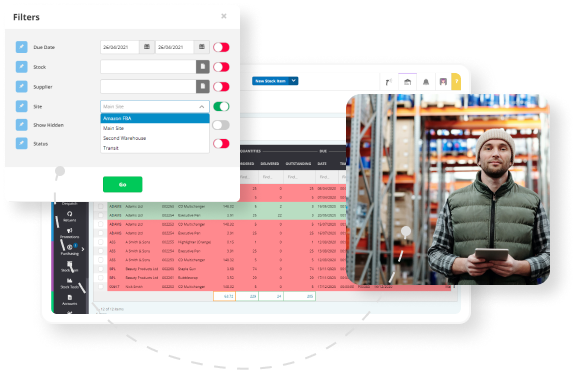 Fully integrated with the UK's top marketplaces













Gianni Germanidis, SG Interiors Couture Ltd
"I could not be happier with my decision to work with these guys. It's made my business more organised, and made us more confident that we have all our inventory and order management under control. Absolute class act of a product and the team behind."
Features to expand your order capabilities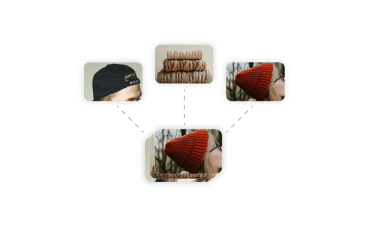 Bundles and bills of material
Easily create product packs or bundles as separate stock items. Build different product combinations and experiment with marketing promotions whilst you do it.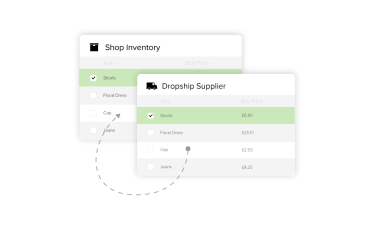 Dropship with ease
Sync your drop-shipping suppliers instantly enabling your company to minimise costs on storage and increase your offering of products.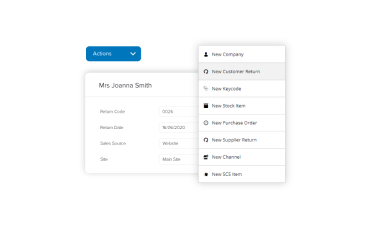 Speedy returns and exchanges
Create fast returns and exchanges directly from sales orders or our CRM, confident that all inventory levels are being updated behind the scenes.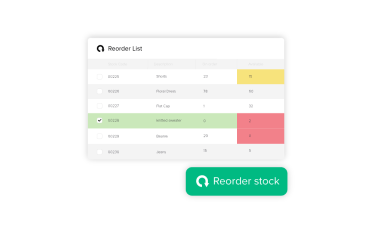 Stock availability and reordering
When orders are flying, you want to carry on selling despite stock levels. Using back order reports, you're able to quickly view your customers' demands, and create purchase orders to match these needs.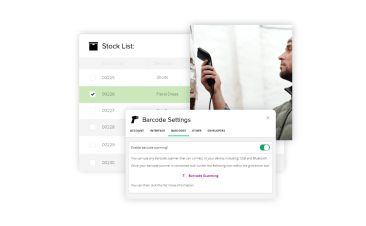 Speed up your stock checks with barcode scanning
Make easy work of stock checks, deliveries, or picking and packing with our barcode scanning features. Reduce human error and increase efficiency in your warehouse.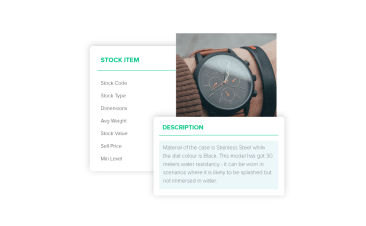 Define your products with detail
A great stock control system will know no boundaries when it comes to product variation. Our size colour style functionality means you can quickly and consistently create SKU's with multiple attributes.
Different types of inventory management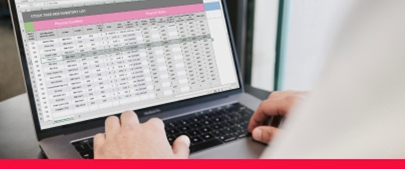 Manual methods/ spreadsheets
Using spreadsheets to track your stock ins and outs isn't just an inexpensive option, but a familiar one too. With most businesses comfortable using Excel, tracking product SKU's such as barcode, location, and value can be a simple task for smaller organisations. As well as formulas and calculations, Excel offers the option to split up your spreadsheets with different tabs.
With hundreds of templates available to help companies get started, working with spreadsheets is a good option for those with a small product range. Nevertheless, that's not to say workarounds such as Excel don't have limitations.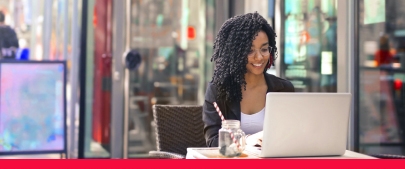 Cloud-based
As the name suggests, cloud-based inventory management software manages your business from any device with internet access. This means staying on top of your logistics from the office, at home, out on the round, or in-store.
Cloud or browser-based systems typically adopt a "pay as you go" approach. This removes the three major barriers companies face when introducing software to their operation: affordability, IT infrastructure, and low impact implementation.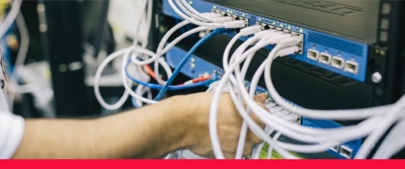 Server-based
Server-based inventory management is built to handle significantly larger and complex operations. Unlike cloud-based systems where you're reliant on your vendor to perform your backend services, server-based systems provide more visibility to what's going on behind the scenes.
This level of infrastructure is suited for wholesalers or businesses with larger quantities of stock. It's also suitable for those that have diverse products ranges and various attributes linked to their items. Pharmaceutical companies, for example, would need to be vigilant with ingredients, expiry dates, and suppliers.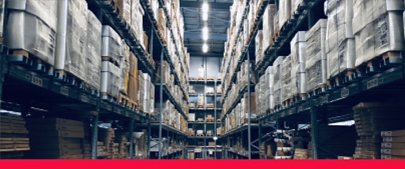 Warehouse management
Warehouse management is designed to optimize your supply chain and fulfilment processes. For retailers operating across multiple sites, a dedicated system allows you to control multiple inventory lines from one source. This is also a perfect tool for fulfilment warehouses and 3PL providers looking to handle their client's orders.
Warehouse inventory management will equip teams with HHT's, barcode scanning, and the ability to track pallets on an individual basis. Likewise, the system will automatically assign staff with their jobs, and provide insight into which orders are with different teams.
See how our ERP software operates
Using an intuitive cloud-based platform, Khaos Control Cloud makes managing orders, returns, and your different selling channels simple. Watch how our ERP system deals with different inventory scenarios.

Chris Barlow at Modish Living
"Khaos Control has automated – and brought accuracy to – large areas of our stock management and customer order processing. We operate across 2 warehouses as well as drop-shipping and with some customisation the platform has it all covered. The implementation required an investment in time at a point where our order numbers were rising steeply. But with Khaos Control we are able to deal with these increased order quantities more efficiently and we feel prepared to handle further growth."
Frequently Asked Questions