Powerful multichannel retail software to help all your sales channels in one place
Continue to grow your business across multiple marketplaces, ecommerce platforms and other sales channels with our centralised all-in-one solution that automates your core processes.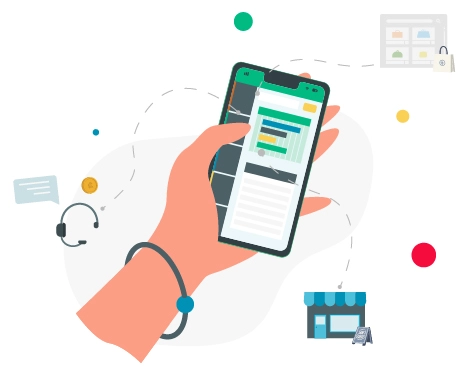 What is multichannel retail software?
Multichannel retail software gives companies the power to manage all their operations in one place. This provides a professional and consistent customer experience across all sales channels, regardless of where their customers choose to interact or shop.
By streamlining the day-to-day processes into one centralised system, the running of the business becomes more efficient, taking advantage of less manual intervention and using automated synchronisation of orders, inventory, despatch processes, shipment notifications and customer data.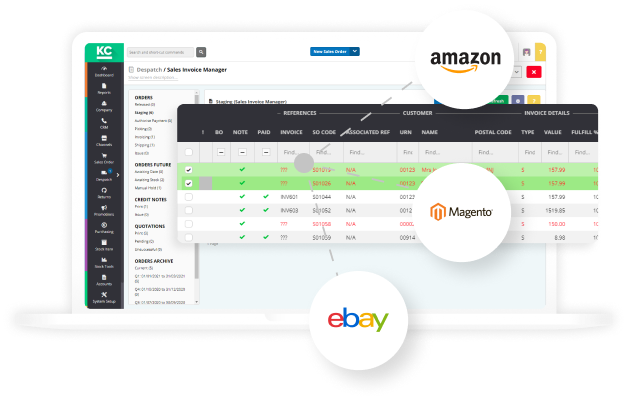 Key features of our multichannel retail software
Comprehensive reporting tools
Create instant reports combining the figures most important to your business, like comparing sales performance between your marketplaces, ecommerce platforms and physical shops.
Tailor customer experiences
Give your customers the experience they deserve by having a single view of their account that shows their current order status, where they ordered from, common purchases and the past communications they've had with your business.
Maximise your revenue by creating personalised marketing campaigns that really get their attention.
Up-to-the-minute stock updates
Your inventory stock levels are updated with every purchase and sale, making it easy to keep track of inventory, preventing overselling which can result in disappointed customers.
Instant order status updates
Boost your metrics and take advantage of marketplace integrations like eBay and Amazon, creating automated rules to keep the customer up to date with the fulfilment of their order from picking, packing and shipping.
Multichannel management wherever you are
Khaos Control offers an all-in-one multichannel system to give you control over all of your sales channels, as well as your entire business operation, in an easy-to -use interface that seamlessly incorporates your customer relationship management, order fulfilment, despatch management, marketing, accounting and much more. It doesn't matter if you have one sales channel or multiple, our solutions can grow with your business to ensure you achieve maximum efficiency and customer satisfaction.
With our sophisticated ecosystem we can offer real-time financial, stock, order and customer information wherever you are, across multiple devices, at whatever time of day or night. This brings huge benefits to you and your staff, allowing secure access to the information needed to help your customers, whether that's checking online stock levels from the shop floor or taking an order over the phone.