From courier to customer, manage your orders with our shipping management software
Our easy to use shipping management software makes light-work of your orders from purchase to doorstep. Khaos Control doesn't limit you on your shipping options, so you can find the perfect setup, couriers and integrations for your shipping needs.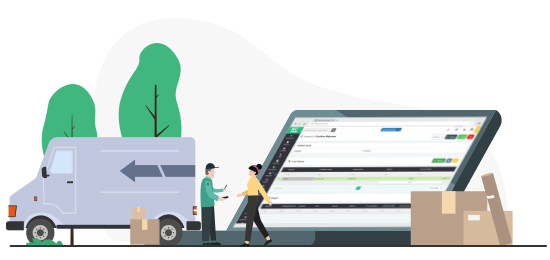 Create branded slips and invoices

Generate shipping labels in bulk

Set courier rules in your inventory

Track your orders movements

Provide real-time updates to customers
Deliver on time, every time with full inventory control
Our advanced inventory management system ensures that stock is being tracked, allocated, and delivered to the right place at the right time – be that among your warehouse, or with your courier. This is particularity useful for those making utilising drop-shopping and will never be in physical contact with your stock.
With access to real-time updates on the status of all orders, you're able to see the status of every sales order, at any given stage. Using our email management feature, you're also able to set-up automated emails to reach customers at key touch points of their journey.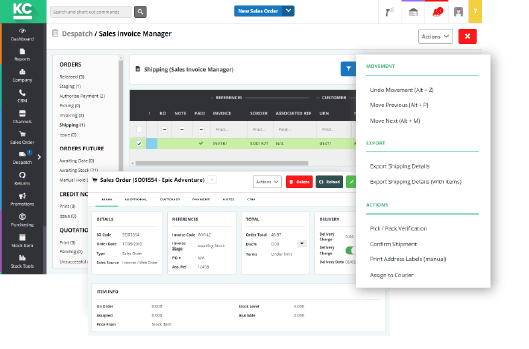 Streamline your operation with automated documentation
With the power of automation, you can ensure every one of your orders is fulfilled quickly from start to end – without you having to do much work. As each order moves through our Sales Invoice Manager, you're able to fire off relevant documentation straight to customers – be that shipping updated, shipping labels or invoices.
Better yet, you're able to send out invoices, update stock or send/ print out
delivery notes on bulk.
"Customers' expectations are increasing all the time with the accuracy of information you provide them. If we say a table dining is going to arrive in seven to ten days, it really needs to. We realised we needed something that could help us do that."
Chris Marlow, co-founder of Modish Living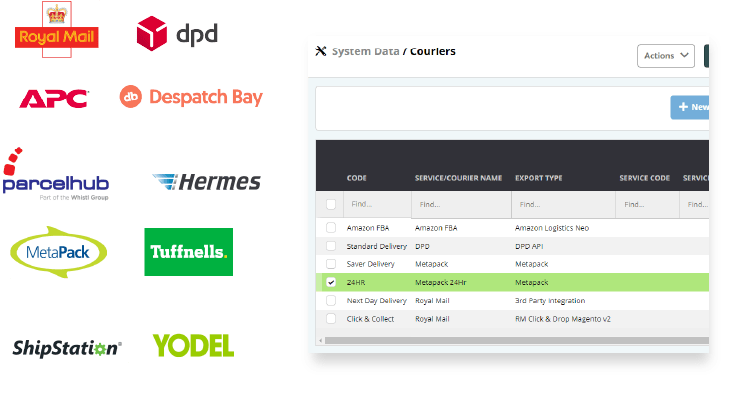 Giving you choice of courier integrations
Khaos Control integrates with all major couriers in the UK (version dependant). If you don't operate with one of these couriers, our 3rd party API has you covered. It opens the doors to all couriers, so you can send your customer data straight to whichever courier you like.
The API enables automatic sharing of shipping data with your chosen provider. This allows the associated labels to be printed and converted sales order information to be processed and sent back for analysing.
Fully integrated into your business operations
For those who require a more advanced solution, we allow for a full integration setup. This means the shipping manifest can be automatically despatched to your chosen courier and the courier's consignment labels are printed locally, ready to prepare your shipment for collection.
Whichever options you choose, our shipping management software can be configured to despatch orders easily throughout the UK and the rest of the world.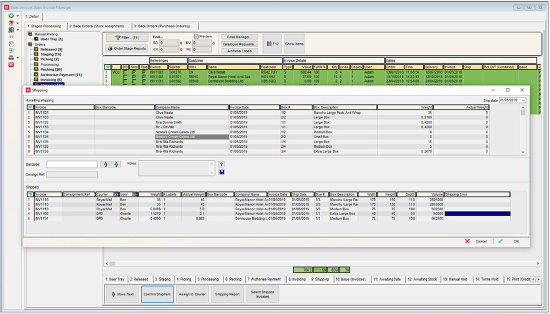 Hook up your Amazon account and connect to Amazon FBA
For those selling on Amazon, being thorough with your dispatch process is crucial to avoid suspending your account. Within Khaos Control Cloud, you can separate your Amazon and Amazon FBA account to keep all orders separate. Under Amazon FBA, your items are imported straight away to keep stock levels up to date.