Put automation at the heart your
warehouse management
Streamline your operations with a warehouse management system that's flexible to your business needs. Control your pick, pack and despatch, warehouse operatives, inventory levels, returns, as well as the processes behind booking goods in – all from one central location.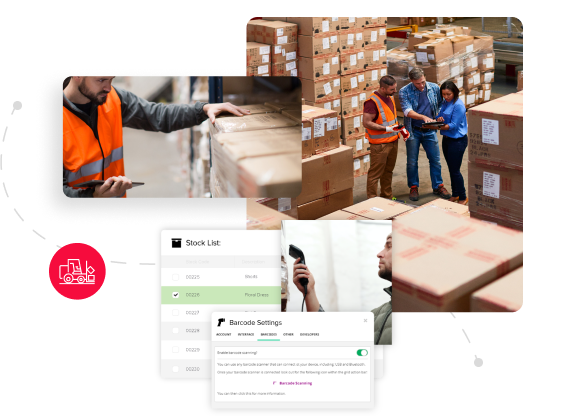 Simple inventory management for your warehouse
Correctly catalogued stock is key when it comes to running and efficient pick, pack, and despatch line. Understanding what you have readily available in your inventory helps to drive better decisions on pricing, marketing, purchasing, and reducing your carbon footprint. Link thousands of products to our UK inventory management system to help you find, track, and manage your stock levels across various warehousing locations.
Fly through orders with barcode
scanning and HHT functionality
Handheld Terminals (HHT's) are portable data entry devices used for accurately scanning any stock with barcodes. The nature of HHT's make them the perfect option for businesses with large amounts of stock. HHT's will optimise your picking process like never before while having all inventory data automatically updated through Khaos Control.

HHT's can allow you to see where stock items are located, and how many are left in stock. This gives warehouse operatives the ability to use the most efficient routes around the warehouse and organise your warehouse in the most suitable manner possible.
Stretch your operations
across the UK and beyond
Span your operations across the UK and beyond – Very few businesses operate from a single location, even more so in the modern-era of ecommerce. This has emphasised the importance of having reliable and robust warehouse management software in place. Whether you operate through multiple channels, use separate suppliers, or utilise a handful of warehouses – It's key that you're able to separate your stock by site. This helps clarify to everyone in the business where your stock is held, resulting in the correct promises given to customers.
Reduce waste and costs with simple to use reordering tools
Ordering large quantities of stock last minute results in shortened lead times from suppliers, and inflated costs for your business. Our reorder reports mean always having a hand on what your warehouse is running low on, be that stock or packaging. Let the system remind you when it's time to contact your supplier, and exactly how much you need to order to keep surplus or excess stock to a minimum.

Every decision you make in your business is underpinned by knowing how many items you – or your suppliers – have in stock. Only by knowing that can you make key decisions on purchasing, replenishment, and marketing.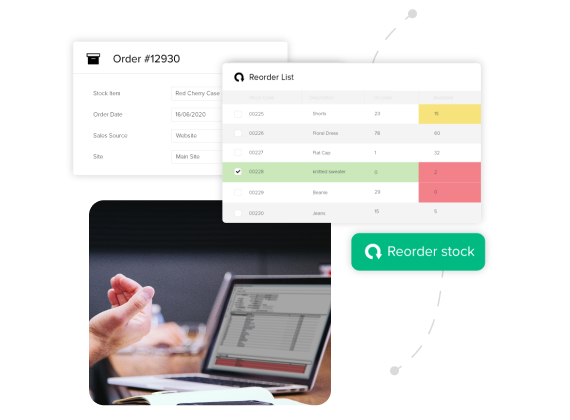 Optimise your warehouse management with ERP software
ERP technology is built to simplify the processes throughout your business, so when it comes to optimising your warehouse, there's several features that allow you to keep your staff, inventory and sites connected.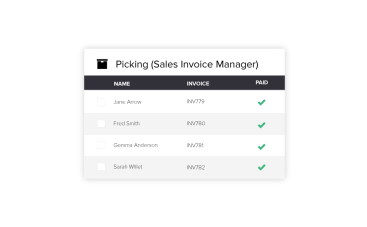 Picking software
Give your team the tools to get through more orders and set different levels of priority to orders. Different types of picking reports are available to bulk or single pick, depending on your processes.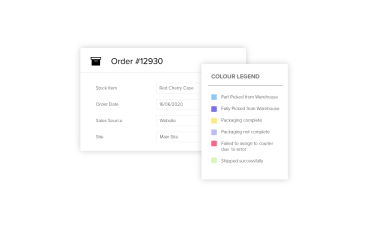 Packing software
Audit your packing down to which items have gone into which boxes, then print labels for each box. Gain a clear insight into packaging levels ready for your busier spells.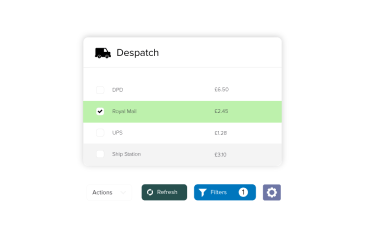 Shipping management
Manage your invoices, shipping labels, courier rules and collect courier tracking references. Make sure international shipments have the required VAT and Customs references associated with them.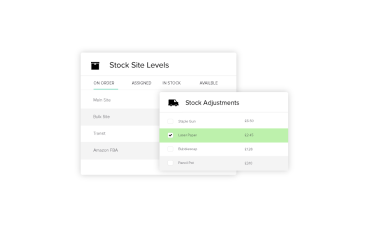 Locations
Configure warehouse locations of any shape or  layout to suit your operational requirements. Define Bulk, Put-Away and Pick locations, making it easier to replenish pick locations before they run out. Performance Perpetual Inventory checks on fast moving pick locations.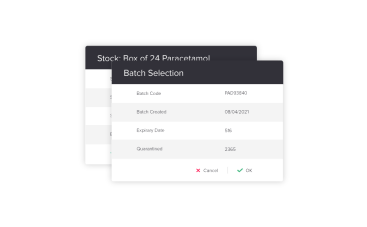 Batch control management
Easily track batches across multiple warehouse sites, allow for older batches to be picked first and auditability to be achieved. Perfect for businesses handling perishable or time-sensitive items.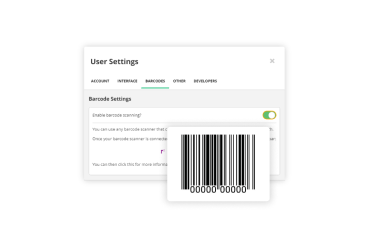 Barcode scanning
Make use of barcode scanning and HHT features that support many barcode types, e.g. EAN, ASIN and CODE39. Products can be scanned by SKU or by any number of additional barcode references per product.
Frequently Asked Questions
A warehouse management system is a single platform used to sync the processes and data running either one or multiple warehouse sites. This means having a full overview of your warehouse at any time. Whether that's an having an overview of raw materials for manufacturers, managing 3PL and dropship orders, or setting different rules for how orders are processed, all data will be available. Businesses can manage their inventory, supply chain, couriers, purchasing and quality control processes with ease
A WMS provides immediate insight to the inventory of an organisation, making it perfect for operatives responsible for receiving, picking, packing, and getting orders despatched. Utilising additional tools such as HHT's and barcode scanning makes efficient use of time, as well as eliminating any errors from manual input.
Using automation and live stock levels from your website, stores and other selling platforms, a warehouse management system can provide live information on the movement just about anything in your warehouse. From the movement of pallets and batches to stock levels, stock status, and how many orders your operatives have worked through. Pick and pack metrics will be able per warehouse operative, so that training requirements can be assessed, and errors reduced.
Sometimes, without being aware, the way a business chooses to run their warehouse can be costing them days if not weeks of time when accumulated over time; not to mention costs introduced through mispicks and associated returns. For example, one of our own customers was manually processing and changing data for Shopify imported web orders. For every order per single web order, this was taking at least 2-4 minutes. As you can imagine, those minutes soon added up to days' worth of time. With Khaos Control, that whole process was mitigated entirely.
With the power of automation, tasks that can take operatives several hours to perform can be halved if removed entirely.