One simple price plan with no limitations
Try Khaos Control Cloud for free, no credit card required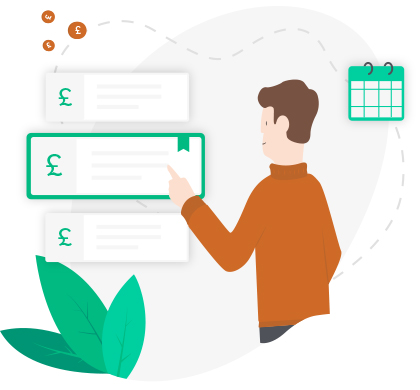 How do we calculate pricing?
Both of our price plans (monthly or annual) offer great flexibility. We don't charge you for the number of orders you process, the amount of channels you connect or the SKUs you store. Instead, you pay for the number of users who actively use Khaos Control Cloud. You can increase or decrease the number of active users at any time to ensure you run your business in a cost-effective way.
Use all of our features at no extra cost
Applies to monthly and annual pricing, no minimum user requirement.
Customer & Supplier Management Features
| | |
| --- | --- |
| Customer Management | |
| Supplier Management | |
| Keycode history | |
| Communication Log | |
Inventory Management Features
No. of SKUs

| | |
| --- | --- |
| | Unlimited |

Unlimited
Variants(SCS)
Packs
Builds
Stock Reordering
Bulk Stock Adjustment
Order & Sales Features
Drop-Ship Support
Manual Order Entry
No. of Orders

| | |
| --- | --- |
| | Unlimited |

Unlimited
Automated Credit Card Payments

| | |
| --- | --- |
| | Opayo only |

Opayo only
Multiple Brand Support
Customisable Customer Documentation
Invoice & Proforma Support
Delivery Round Functionality
Multi currency support
Quotations
Customised Despatch Emails

| | |
| --- | --- |
| | Paid Service |

Paid Service
Accounting Features
| | |
| --- | --- |
| Balance Sheet | |
| HMRC UK Making Tax Digital (MTD) Ready | |
| Stock Valuation | |
| Nominal Accounting Support & Journals | |
| US Tax Integration | |
| Sales/Purchase Ledger | |
| Debt Management | |
| Bank Import Support | |
| Country Specific Tax | |
| Credit Notes | |
Business Reporting Functionality
| | |
| --- | --- |
| Product Reports | |
| Sales Reports | |
| Keycode Reports | |
| Best Seller report | |
| Comparing Report Time Periods | |
Returns Management Features
| | |
| --- | --- |
| Customer Returns | |
| Supplier Returns | |
Purchasing Features
| | |
| --- | --- |
| Purchase Order & Invoices | |
| Direct Email to Supplier | |
| Delivery Note & Verification | |
Promotion Management Features