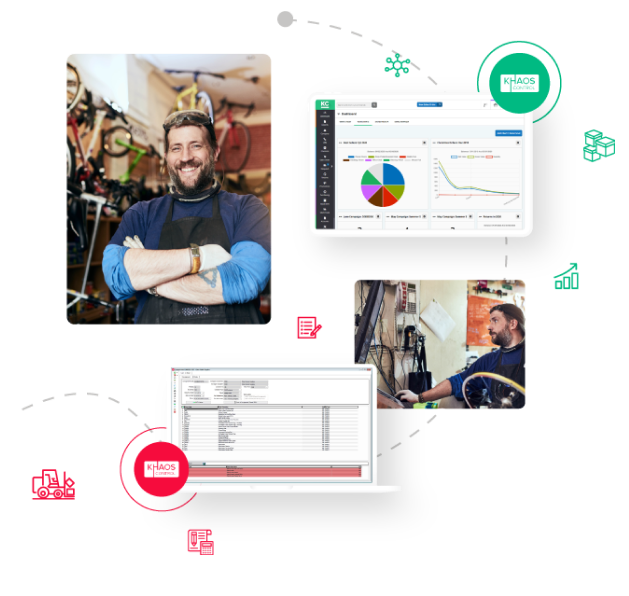 Choose the right product for your business needs
At Khaos Control we believe in providing a solution for every kind of business. Whether you're a smaller business experiencing a sudden rise in growth, or an established company processing thousands of orders a day – we have a solution that's right for your needs.
Depending on your requirements, our award-winning solutions offer the flexibility of affordable monthly costs, custom development, and features to support a hybrid way of working. Which solution is most suited to your business requirements? See below for a synopsis on the products we offer.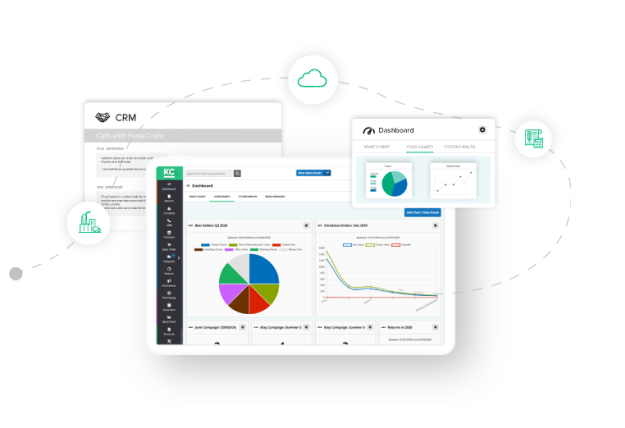 Khaos

Control Cloud
Khaos Control Cloud is a fully integrated all-in-one "application in the cloud" solution designed for smaller to medium-sized businesses. Being cloud based and accessible from any internet browser, Khaos Control Cloud is available on any device, anywhere in the world. Easily facilitate your multi-channel business needs with inventory levels syncing across your website and all other selling channels. From an intuitive and simple to use interface, your business can manage inventory, customers, accounts and much more.
Suited for small and medium sized businesses
Cloud-based software for flexible working
Affordably monthly payments
Renew your subscription each month
Only pay based on user utilisation for the month (ideally for seasonable ups and downs)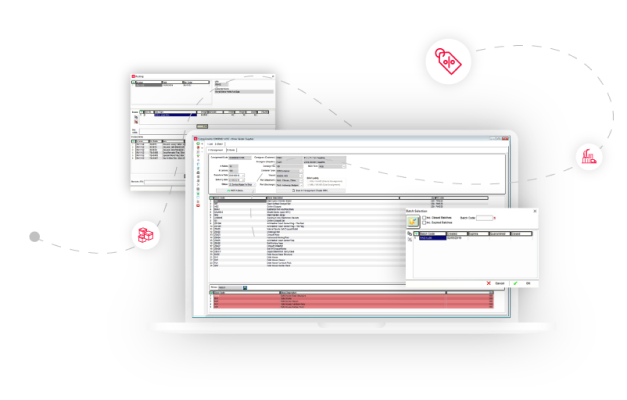 Khaos Control
Our enterprise level system, Khaos Control, is a comprehensive business management tool that provides organisations the ability to manage larger and more complex operations. As well as integrating your finances, sales, order processing, warehouse management and supply chain, Khaos Control can be customised for a business's unique requirements. Once implemented, our UK-based support team are available to help every time you submit a support ticket – whether that is through telephone support or email.
Windows based software, which can be self-hosted or hosted "in the cloud"
Customisation available, so suit your unique requirements
Runs with any amount of data volumes or user counts
Adds warehousing features not available in Khaos Control Cloud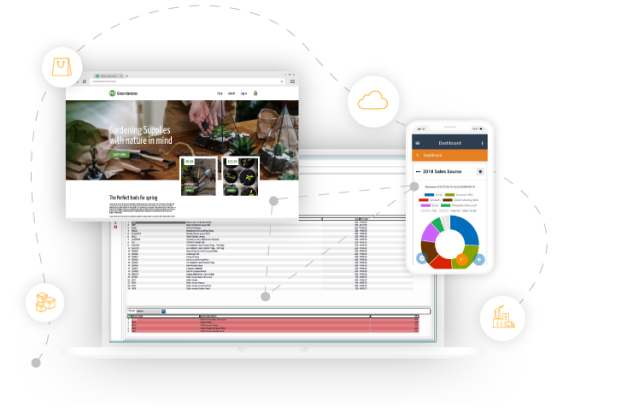 Khaos

Control Hybrid
The next big step forward in business management software!. This is one of our Unique Selling Points. With the combination of our various Khaos Control products, we're able to offer our most premium solution – encapsulating on-premise, cloud and ecommerce into one single, shared-database, solution. Using Khaos Control Hybrid, you are able to have real-time access to your data on your ecommerce web sites, showing instance stock levels and order states, using Khaos Control Web. Hybrid is also ideal for taking orders while away from the office and looking up key information.
Feature comparison
| | | |
| --- | --- | --- |
| | | |
| Stock Control | | |
| Batch Control | | |
| ICAEW Accredited Accounting | | |
| EC Sales Reporting | | |
| Stock Validation | | |
| Consignment Tracking | | |
| Sales Order Processing | | |
| Customer Returns | | |
| Automated Credit Card Payments | | |
| Customer & Supplier Price Lists | | |
| Stock Type & Weight Based Pricing | | |
| Sales Reporting | | |
| Sales Dashboard | | |
| Automated Workflows | | |
| Ad-Hoc Reports | | |
| Integrated Emailing | | |
| Branded Reports | | |
| Custom Report Layouts | | |
| Customer Relationship Management (CRM) | | |
| Drop-Shipment Support | | |
| Size, Colour, Style (SKU variants) | | |
| Promotions | | |
| Supply Chain Management | | |
| Stock Reordering | | |
| Pick, Pack, Despatch | | |
| Warehouse Management | | |
| Barcode Scanning | | |
| WMS Hand Held Terminals | | |
| Repeat Order Facilities | | |
| Club-type Scheduled Shipments | | |
| Integrations | | |
Fundamentals

Custom Development

| | |
| --- | --- |
| | Voting via Roadmap |
| | Customer specific development available |

Voting via Roadmap
Customer specific development available
Working On the go

| | |
| --- | --- |
| | Desktop, Tablet & Mobile |
| | Desktop & via RDP |

Desktop, Tablet & Mobile
Desktop & via RDP
Payment Model

| | |
| --- | --- |
| | Opex |
| | Capes |

Opex
Capes
Payment Schedule

| | |
| --- | --- |
| | Monthly |
| | Initial & Annually |

Monthly
Initial & Annually
Average Price (Net)

| | |
| --- | --- |
| | £40 per user per month |
| | Enquire for price |

£40 per user per month
Enquire for price
Support

| | |
| --- | --- |
| | Videos & Email |
| | Telephone & Email |

Videos & Email
Telephone & Email
Initial Training Recommendation

| | |
| --- | --- |
| | 1 day |
| | 4 days |

1 day
4 days