The future of ecommerce and the giants behind it.
What does ecommerce look like in 2021? Where is it heading?
And what's behind the success?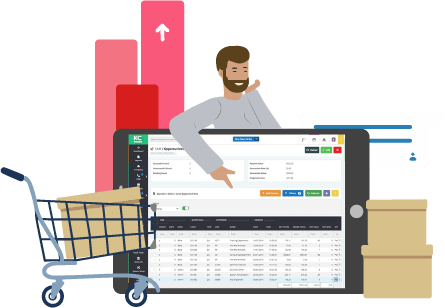 What does ecommerce look like in 2021?
In the last five years alone, ecommerce has transformed before consumers and retailers eyes. The lines between physical and digital commerce are merging all the time, leading businesses to adapt a more omni-channel approach in their selling strategy.
As key players like Amazon, Facebook and Alphabet continue to experiment with new forms of artificial intelligence, the rest of the business world has no choice but to stay on their toes. Take a look at our latest ecommerce guide to gain a quick understanding of how things are looking.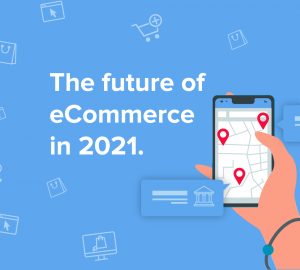 The future for retailers
Retail stands as the largest private sector employer in the UK, with 1 in 10 of us working in retail. Despite what the headlines may tell us, the British high street remains strong. According to the Office for National Statistics, online sales still only account for 17% of total retail sales.
Retail in the UK is dominated by the giants of supermarkets and department stores – the likes of Sainsbury's and John Lewis included. Electrical and tech retailer Dixons Carphone also makes the top 10, along with Boots.
Unsurprisingly though, Amazon made its way to the top five in 2019, now accounting for £4 in every £100 spent in the UK.
The number of people shopping online is expected to hit 2.14 billion in 2021. That staggering figure combined with the uncertain outlook for brick and mortar retailers has made a future-proof business strategy more critical than ever.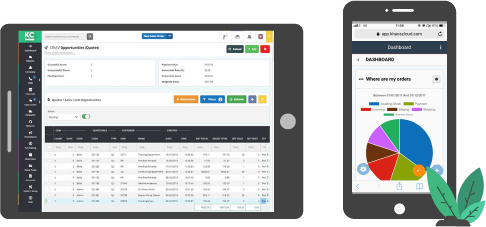 The impact of SAAS in ecommerce
As of 2019, there were 5.9 million private sector businesses listed in the UK. Some of those businesses, include services dedicated to helping those millions.
SaaS (Software as a Service, on-demand software or web-based software) is a way to deliver business applications as a service. It's simple to use, and accessible to businesses of all kinds, across industries.
ecommerce is evolving every day, and it's not always easy to keep on top of so many different marketplaces and selling outlets means a lot of data, and a lot of management. Thanks to SaaS, businesses of any size can keep on top of their businesses. That can include managing your sales, stock, customers and accounts from the same central system.
Khaos Control, the Complete Commerce solution
Khaos Control Solutions have been helping businesses of all sizes manage and streamline their core processes for the last twenty years.
From inventory and sales, to integrated ICAEW accredited accounting, our revolutionary products put businesses in control, by delivering laser focused clarity.