Gain full control of your deliveries
with delivery notes
When you send goods to customers, including a delivery note allows you to keep your stock records correct. Our delivery note software ensures your customers get the goods they ordered, and your stock levels stay up to date.
Flexible yet easy to use
Our delivery notes allow you to book in full deliveries, part deliveries and under or over deliveries quickly and easily. The process can be sped up even more because our system is fully compatible with barcode reader technology. This allows you to quickly book goods in with their barcodes, greatly reducing errors from manual booking.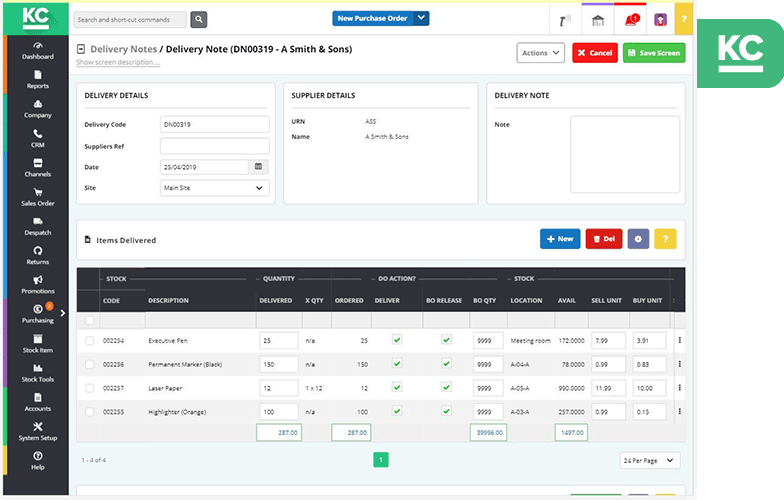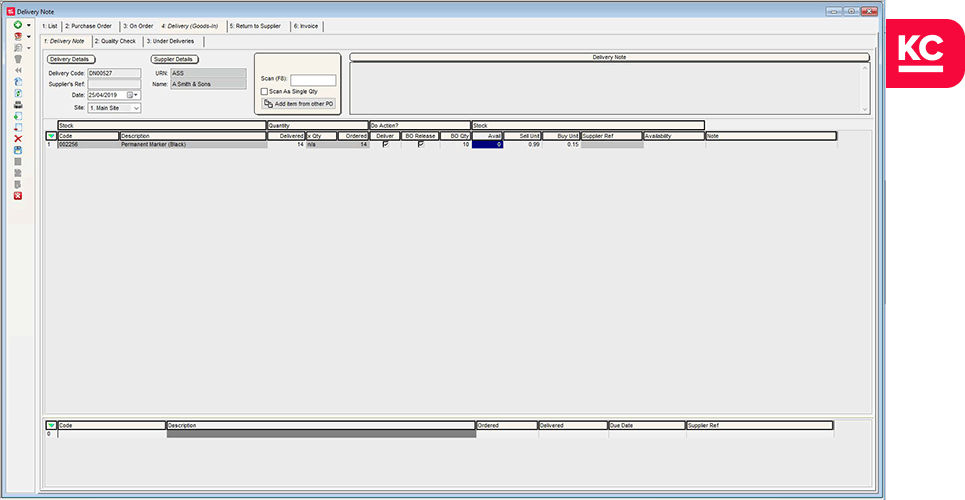 Backorders? No problem
When booking in stock using our delivery notes, you can even control how much of that stock (if any) is released to fulfil backorders. The booking in process integrates with your back-order management, automatically releasing orders for picking as soon as the goods arrive, improving customer satisfaction and allowing you to manage backorders with confidence.
Booking goods in and maintaining quality
The system provides you with the ability to control the quality of the products you're purchasing, either as a sample or 100% check. Anything that you decide to quality control will not be released to fulfil sales orders until the goods have been checked and signed off as being of the expected quality. The system can automatically raise a supplier return for items that fail the quality checks.