Send personalised communications to customers
with the email manager

Our automated email manager functionality, powerful email templates and flexible triggers allow you to keep your customers up to date at every step of their journey. From placing an order to it showing up on their doorstep, our functionality means consistent, automated emails that will save time and deliver a great customer experience.
Keeping your customers up to date
An informed customer is a happy customer. Our email manager functionality means you can easily generate professional emails, many automatically, that will keep your customer updated on the status of their order every step of the way. Links to courier tracking information can be embedded in emails enabling your customers to track their package and know when it is due to arrive. Email correspondence with your suppliers and customers becomes more consistent and much, much quicker.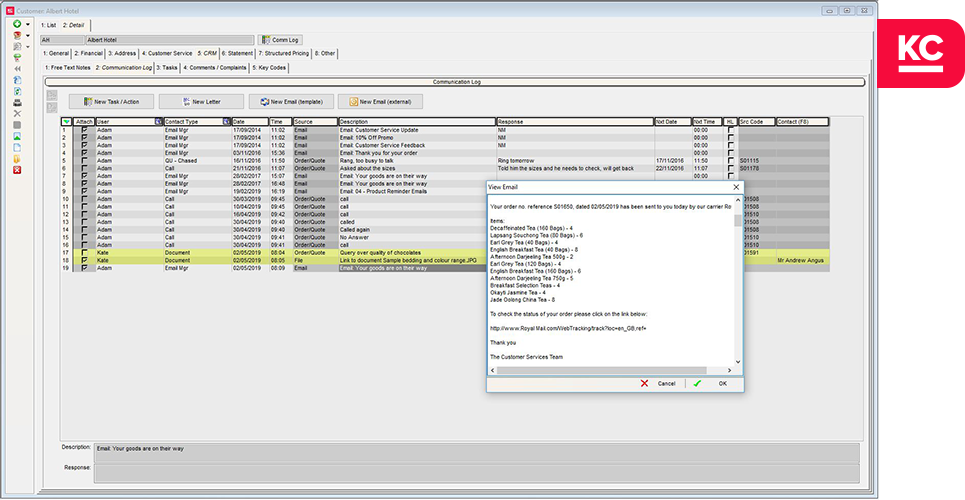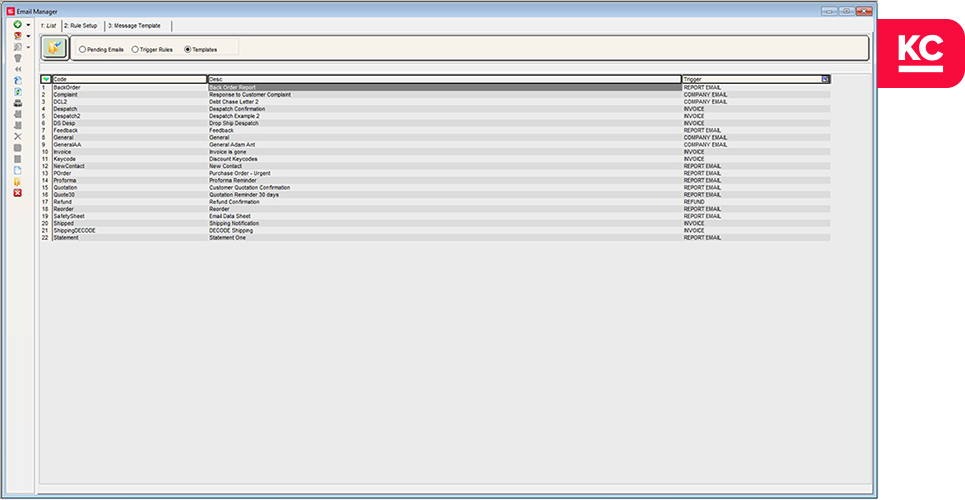 Slick and efficient communication
Using email templates for your day to day communications with your customers ensures that they get the right message in the right way – every time. And, with our array of customisable templates, you can email purchase orders, statements, invoices and many other documents fast and fuss-free, making sure you're not wasting time manually writing emails and handling attachments.
Automate with email manager
With our solution you can set up emails triggered by a certain event, such as the despatch of a customer's order. These emails can be released automatically, or saved to be sent manually, giving you complete control over your communications. These trigger tools can be used in a host of different ways, such as thanking a customer for their order, or advising them of any delays in shipping. The options to target these emails with a variety of different advanced filters, brings a new level of flexibility to your email communications.