Accurate and fast picking software
Khaos Control's warehouse functionality ensures that order picking is carried out efficiently and accurately. The order picking process involves significant labour costs and can impact customer satisfaction levels. Having the right picking software solution in place is vital for the smooth running of your warehouse.
Avoid dead time on your picking line
Our picking software allows you to pick orders individually or in batches, enabling your staff to pick items for multiple sales orders in a single sweep of the warehouse. With software in place, less time is wasted, productivity is increased, and more time is given to other high priority tasks within your process.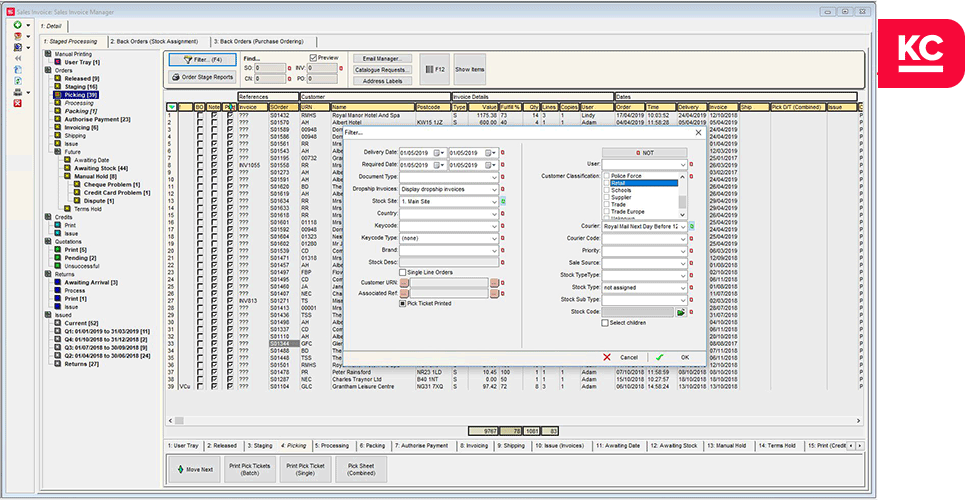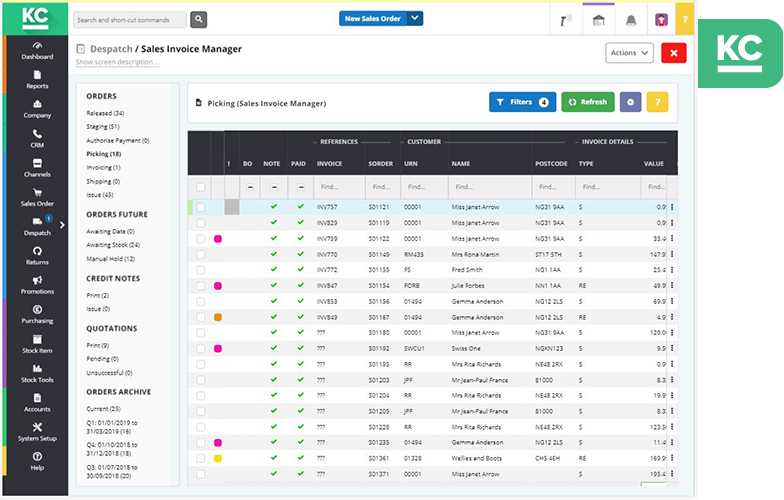 Professional and branded paperwork
Khaos Control allows all documentation to be customised to suit your brand. That means a consistent, and professional experience for your customers from start to finish.
Producing clear, branded picking and despatch documentation also means your pickers and packers have all the information they need to ensure that the right products go to the rights customers – every time.
Give your customers levels of priority
Our picking software means urgent orders can be easily prioritised during the pick process, ensuring your customers are dealt with as quickly and efficiently as possible. For some, that might mean asking the system to allocate purchase orders to a specific list of customers, as soon as certain stock is available. If you were a company supplying medical equipment to the NHS for example, you could prioritise these orders as and when necessary.