Small business owners wondering how to manage their finances, whilst staying on top of inventory, sales and customers, face a daily struggle – especially when they start to involve technology. The simple fact is, having some form of accounting system is obligatory in any business. So, having the right one and understanding why you need it is key to your success. If you're a business owner and you often find yourself asking "do I need accounting software?", start by asking yourself the following questions:
Are you comfortable and confident balancing your own books?
No business owner started trading to spend half of their time tracking figures. Whilst some are comfortable looking after their finances in a simple Excel spreadsheet or simple ledger, some are not. Balancing your books isn't all that easy, even if you have all of the receipts in front of you. If this sounds like you, we can guarantee that a basic accounting software package can provide you with the platform to not only record data, but output something useful with it.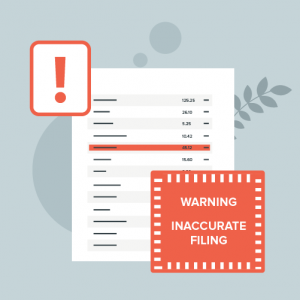 Does your work schedule mean you're prone to making mistakes?
Unless you have hired an accountant that's spending dedicated time on your figures, it's easy to attempt tackling the numbers yourself. Data entry is time-consuming, and prone to mistakes – especially if you're putting these sorts of tasks off repeatedly. Trouble is, there's potential penalties issued by HMRC if tax documents are unpaid, understate, over-claimed or under-assessed. Penalties can also be charged if there are errors on returns or other documents which understate or misrepresent the tax. HMRC refer to this as a lack of 'reasonable care' .As you can imagine, investing in a piece of accounting software reduces your chance of error dramatically.
Do you have a good sense of your overall business finances?
How long would it take you to find out where most of your money is being spent, a list of your debtors, creditors, or more obscure queries such as how much you spend on packaging per month? As your business grows, so will the amount you're having to track financially. That could be because of more staff, increased payments with different deadlines or an increased volume of orders. Being able to track the most fundamental aspects of your business must always be a priority. Without knowing these key fundamentals, how are you ever going to know if your business is moving in the right direction?


How do you keep track of who owes you money?
Just as important as the money coming into your business, is the money that's still outstanding. Keeping on top of debtors can be make or break some businesses, making it an imperative and integral process. Accounting software provides the opportunity to access who owes you money as well as allowing you to make the procedure of debt chasing as streamlined as possible. There's no searching through spreadsheets or lists, but instead a clear set of payment records for you to easily follow up on when alerted with reminders.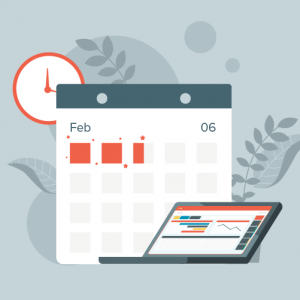 Is the time spent doing your accounts manually costing you money?
Whilst handling your accounts manually can seem like an economical way of handling your finances, have you stopped to consider the money you're losing in time? If you get the right accounting software, there's the potential to make some big savings. A study conducted by Sage suggested that SMEs save 2.3 days per month by using dedicated accounting software – equivalent to £17,000 a year.
Are you compliant with all HMRC regulations?
If your business is VAT registered, your system must meet legal obligations when it comes to holding records. In addition, VAT returns are also required to be submitted by "Making Tax Digital" compatible software. Keeping digital records of your sales keeps your business compliant, and your data protected. It's also important to consider that legislation in general is always changing and your business needs to stay on top of it. Any good accounting software will keep you apprised of these changes.
Are you aware what basic accounting software can offer?
When was the last time you looked at what basic accounting software packages are being offered for a small monthly subscription? We have a dedicated post looking at the features you can expect to find from accounting software for small businesses in 2021 in more detail, but the core aspects you should include:
Nominal Ledgers
Sales and Purchase ledgers
Invoicing
Account Reconciliation
Financial Reporting
Integrations (Xero)

Have you had a trial of cloud/online accounting software?
Discussing the right software for your business is one thing, but experiencing it is another. Most cloud-based accounting systems offer a free trial of the software before you buy it. This is a great chance to see if it's the right fit for your specific business needs. Khaos Control offers a free 14-day trial, giving you the opportunity to explore our accounting features and entire ERP software solution.


---
Do I need accounting software?
Unless you have a fear of technology or a deep love of manual bookkeeping, using business accounting software from the beginning of your small business is always a good idea.