Happy New Year! In true Khaos Control Cloud tradition, we're kicking off 2018 by looking at ongoing ecommerce trends and the economic backdrop against which they'll play out. Critical information for the Khaos Family as they ponder what directions into which to expand.
Bots, Blockchain and AI – The Rise of the Machines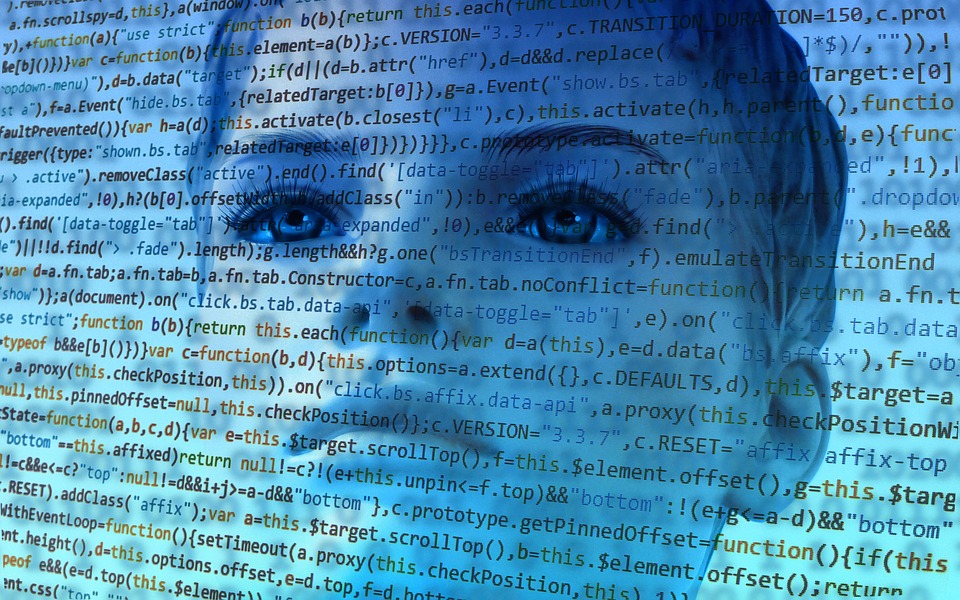 The year is 2018, Sarah Connor has failed, and the rise of the machine is upon us.
Despite stark warnings from Elon Musk, 2017 saw a rise in companies using artificial intelligence Chatbots for functions such as customer service. Artificial intelligence has become ever more sophisticated and is proving to be a valuable tool in the world of ecommerce. Much to Musk's dismay, this AI trend is likely to continue well in to 2018 and beyond, according to a recent survey by Business insider, 80% of businesses will have some form of chatbot automation in place by 2020.
AI Chatbots allow businesses to facilitate 24/7 customer support at minimal cost. It also improves the customer experience and can reduce the time it takes for customers to place orders, as with eBay's chatbot for Facebook messenger. AI is also being utilised more for advertising, as with companies such as Google and Trivago, so users see adverts more relevant to them.
As AI continues to grow and develop, more and more businesses are likely to invest in this invaluable tool to help generate business and increase revenues. This week, it was reported Amazon are investing in a Smart Mirror which will allow users to see what they would look like in different outfits before they purchase them.
Mobiles – Demise of the Browser
In the past couple of years, we here at Khaos have highlighted the growth of mobile phones in the ecommerce world, and 2018 looks to be no different. More and more people are opting to do their shopping on smartphones, rather than wait until they are within reach of a computer. Last year in the UK alone, roughly 40.1% of all online sales were made via mobile devices.
This shift in user platforms has not gone unnoticed and companies are adapting their strategies to accommodate users. In recent years, Google have developed a mobile-first strategy within AdWords so they do not miss out on potential ad revenue with more and more users browsing via smartphones.
We here at Khaos understand this shift from computers to mobiles, and appreciate that different people use different platforms for a variety of tasks, which is why Khaos Control Cloud works seamlessly across your mobile, tablet and web browser.
Brick and Mortar – Dead or Alive?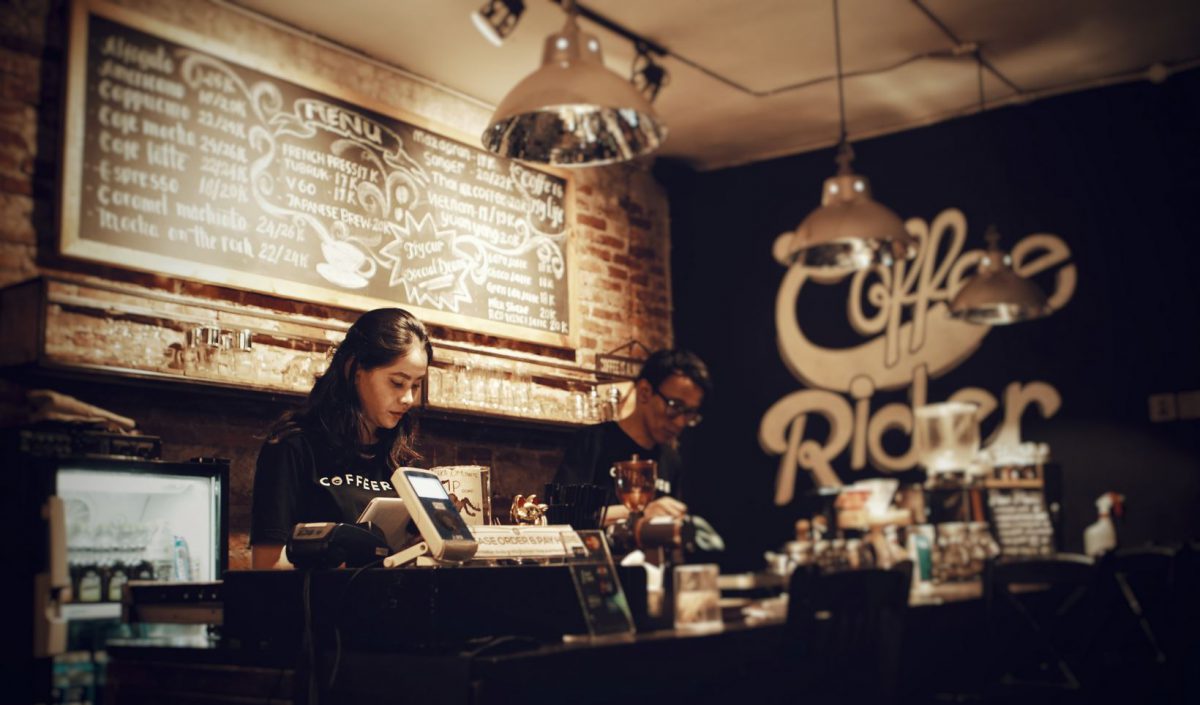 With more and more consumers choosing to do their shopping on phones, tablets and computers, you would be forgiven for thinking there is no room the marketplace for traditional brick and mortar shops. However, is this truly the case?
Personalised shopping, and unique customer experiences, are becoming ever more crucial to businesses to allow them to retain customers and develop new relationships. Brick and mortar shops allow businesses to have an actual physical presence in the market place, such as with pop-up shops. These shops can provide businesses with a great opportunity to provide a truly unique customer experience and leave a lasting impression on consumers.
In high street shops, expect to see more diversity as companies offer customers something above and beyond the traditional shopping experience, leaving a lasting impression on consumers to ensure they stand out from the competition and continue to increase market share.
The Rise and Rise of Omnichannel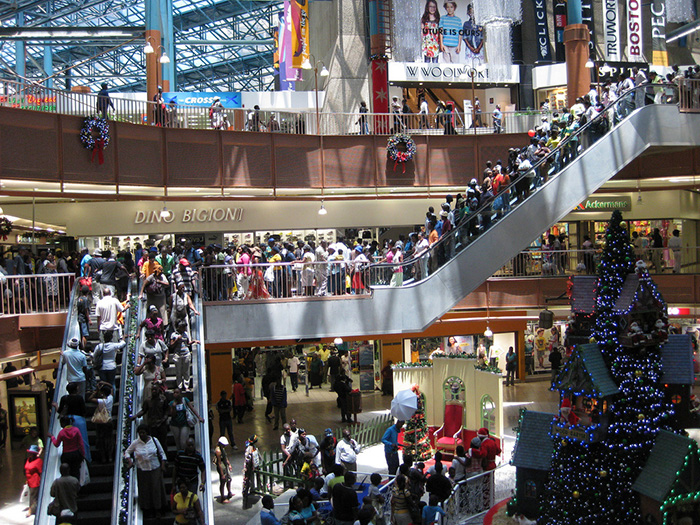 Another Khaos prediction which seems to have come to fruition is the increase in omnichannel selling and marketing. Today's consumers can browse and purchase products across a variety of different online platforms and on multiple devices, highlighting the need for these channels to integrate effectively and seamlessly.
Companies must be able to offer products via each customer's preferred way of shopping, and guarantee they have accurate stock levels to meet demand, so they aren't disappointing any customers. However, it goes even further than this.
When implemented correctly, omnichannel marketing represents a great opportunity for businesses to provide a unique experience for customers and capitalise on increased revenues. A study conducted by the McKinsey Research and Harvard Business review found customers shopping via multiple channels spending more than customers using only a single channel by 9%.
In previous years, companies simply took the notion of cross-platform selling under advisory, however, in 2018 and beyond, it will become paramount for companies if they want to keep up with their competitors and the demands of their consumers. Channels such as social media, mobile and augmented reality all need to align for businesses to take advantage of this valuable tool.
Wider Economic Outlook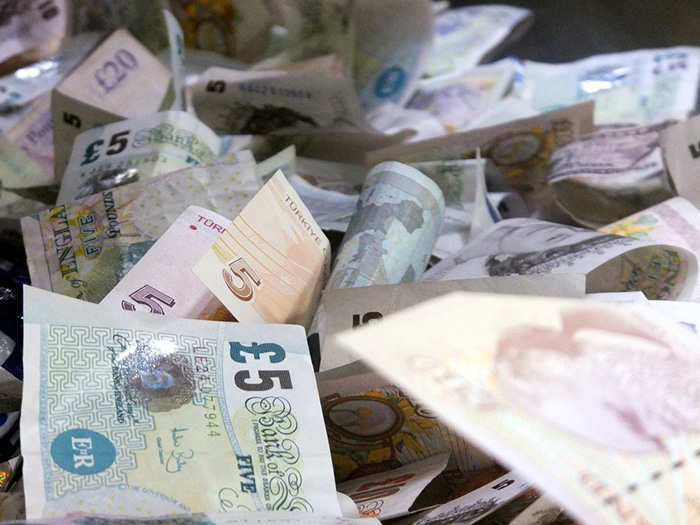 These ecommerce trends will play out against the backdrop of the wider UK economy, whose health is of fundamental importance to growing companies using Khaos Control Cloud.
So, with that in mind, we'll close our trends analysis by looking at where it's heading.
We head in to 2018 amid a gloomy economic outlook for the UK. Growth rates have been revised down, inflation's up and productivity's stagnating. There are also concerns that Brexit is weighing heavily on investment decisions, with many firms holding off from expansion until the EU negotiations are at or near completion.
But economic forecasts have proven a graveyard of failed predictions – either too negative or positive, they rarely hit the mark. And since the EU referendum, they've consistently underplayed the UK's economic prospects.
To truly understand where we're going, we need to know where we've been. The UK economy's been growing for over eight years since the Great Recession in 2009. So, the present recovery is getting long in the tooth. Various metrics relating to the U.S., which, as the world's largest economy causes us to sneeze if it catches a cold, suggest its stock market is historically overvalued – more expensive, even, than in 1929 before Black Tuesday – and is due for imminent correction.
But before we forecast doom for 2018 and head for the hills, other, more reliable indicators, such as the difference in cost between U.S. short and long-term debt, hint we have a few years left before expansion turns into contraction.
In the meantime, there's potential for growth to really ramp up in the closing stage of this business cycle. Credit markets, whose lending to businesses is rocket fuel to economic growth, are at last operating normally for the first time since the Great Recession. The U.S. and EU are motoring ahead, the former powered by President Trump's deregulation and tax cuts, and the weaker pound means our exports are comparatively cheaper for them to buy.
It's true the devalued pound has stoked inflation, causing pain for most of us whose wages haven't kept up, but we expect that'll prove a one-off effect that'll be worked through in 2018. Add this – a cost of living that isn't rising as fast – to an increasingly competitive job market where employers will be attracting talent with higher wages, and glimmers that UK productivity is improving, and we think the stage is set for consumer demand to increase markedly. Great news for retailers that struggled over Christmas.
And Brexit? 2017 was dominated by speculation over a no-deal Brexit reminiscent of the Millennium Bug. But talks successfully moved on to their next phase in December, highlighting that while neither party will get everything they want, nor are they prepared to walk away altogether. We believe that, while the talks will present their usual drama, with plenty of ups and downs, they'll rumble on and continue to make progress throughout the year. Domestically, Conservative rebellions will be limited by the fear they'll bring down the Government and usher in Prime Minister Jeremy Corbyn.
The takeaway is that nervousness regarding investment decisions should relax in 2018, especially when it's realised a transition deal will effectively mean no change in our present circumstances until at least 2021.
Overall, the picture is then a positive one. We'll run out of road and suffer a recession at some point, but it won't be in 2018. Until then, most of us will end the year better off than in 2017.
Conclusion
2018 will be a year of growth. Growth of fantastic new technologies whose adoption will soar, bringing about lasting change. And growth of the wider economy, which will mean more opportunities than ever before.
It's the perfect time to invest in growth. To become a stronger business.
That's the founding mission of Khaos Control Cloud – the small business software solution that means organising your business chaos so your business reaches new heights of efficiency, of profit and of growth.
Get started with a free demo today.
Please Note: This article was edited on 21/02/2018 to reflect Khaos Control Cloud's updated process re: trials.