Ready to start a new business but unsure of where to begin? We're here to guide you through some of the basics. From business ideas to financial advice, we've got just about everything you need to know before starting a business.

20 start-up business ideas
Unsure where to begin? Here are 20 business ideas and business models to get you inspired.
1. Woodwork, furniture, or craft know how
Have a passion for creating beautiful pieces of woodwork? There's growing demand across the UK for those wanting to buy and support local craftsmen; Not only are you supporting locally, but the closer wood is grown to your home, the less transport is needed to bring it from the forest. This reduces the amount of carbon dioxide produced, and keeping emissions low. If you want to run with the idea, you'll need to think about workshop availability the potential restrictions you might face with storage. We talk more about the opportunities surrounding Dropshipping later on in the article.
As well as showcasing your masterpieces on social media to start generating interest, channels such as Etsy and Folksy are a great place to get selling. If you plan on buying large quantities of material from places like B&Q, it's worth looking into what loyalty schemes you qualify for.
Perhaps you don't want to manufacture the product yourself, but instead want to sell your know-how as training courses. This option could be combined with "kits" that hobbyists or end-users could assemble themselves for added gratification.
2. Florist business
Unlike baking or beauty, starting a florist business requires little to no qualifications. Whether you imagine yourself assembling arrangements as a commercial florist or a mobile florist selling bouquets at farmer's markets, it's important to establish your audience. Aside from an advisable course in floral arrangements, the key driver of your business in the early stages will be making smart decisions with your purchasing (the lifespan of your flowers will be your biggest competition).
While handling and arranging real flowers can be a beautiful trade to get into, there's also demand for artificial floral arrangements. Whether that's for weddings, parties and even home décor. As well as the stock being easy to acquire from overseas, there isn't the ticking clock of your flower's lifespan looming over your head. Silk flowers traditionally give the most realistic and elegant look, but we recommend doing your research into what's trending.
3. Clay products
An increasingly popular method of making handmade products is with the use of clay. These creations don't always have to take the form of large and avant-garde sculptures, but smaller décor pieces to fill the home with. The materials you need are easy to get hold of (we recommend looking on Amazon), and there isn't the need for any specialised equipment. A quick search for 'clay sculpture' throws up just over 50,000 results on Etsy alone, so it's worth having a look at what's already available, and where you might be able to see your product sitting against the competition.
4. Selling baked goods
Enjoy baking cakes, cookies and cupcakes? It couldn't be easier to start making money from your talents in the kitchen. In the past, selling baked items would require a real entrepreneur to open a bakery. These days, anyone can begin selling tasty treats to family, friends, and strangers, using visual social media platforms like Instagram and Facebook.
5. Speciality greeting cards
Greeting cards are big business not just in the UK but across the globe. Whilst this is a heavily saturated market to dip your toes in, there's always room for unique and fresh ideas. If you have an artistic flair, an eye for translating topical ideas into a humorous greeting card then you're on to a winner. Once you have your ideas established, approach local businesses, card shops, gift stores and craft companies to display a handful of your cards.
6. Custom prints
The power of the internet today means starting a custom printing business is easier and more affordable than ever. Whether its printing your designs on posters, mugs or t-shirts, there's a great opportunity to capitalise on what's trending at the time. Utilising business methods like Dropshipping will also allow you to create prints on demand without investing in space and equipment (until you're ready to invest in your own production facilities). See more about Dropshipping and other business models below.
7. Gift baskets/ hampers
Whether it's cheese and wine, pamper essentials or something more niche, gift hampers can be sold all year round, for birthdays or seasonal holidays. Trial your initial ideas with family and friends or at fetes and farmers' markets – maybe try placing them in your local greengrocers. This should give you a good idea of what sells best, and what ideas to run with on platforms like Amazon and Not on the High street. Allowing hampers to be personalised in also something which could be considered.
8. Sustainable products
Whether it's recycled plastic rugs, pens made from recycled bottles, recycled paper, eco friendly decking, or even solar powered lawn mowers, there is always an audience willing to pay for sustainably made items. Most people have a genuine interest in doing their bit towards the environment, that's why starting a business that focuses on eco-friendly items is a great business venture.
Start small, perfect your inventory and marketing strategy, and get to selling. Sell at markets/pop-up stalls, or on sites like Etsy (specifically made for handmade items). When selling this type of product, make sure your margins are high enough to sustain the business. The branding also must be strong in a business like this; customers need to buy-into your story and reason for doing what you are doing. They need to believe in your business, even if the prices are a little higher than other outlets, which, inevitability they may have to be, as bringing this type of product to market has to "price-in" sustainably across the supply-chain.
9. Jewellery making
It's a crowded market, but it's one that still has space for untapped niches and perspectives on the traditional craft. Decide whether you want to delve into fine or fashion jewellery – the decision will ultimately shape your market and overheads. Fine jewellery is traditionally made with precious metals and gems at a higher price point. Fashion or costume jewellery is made with less expensive materials, at a lower price point, and can normally be mass produced.
10. Meals-on-wheels
Well, maybe not on wheels, but there's now a growing audience for those struggling to find the time to cook nutritious and healthy meals. Start in your kitchen or find a commercial space nearby. Ensure you've registered your food business with the local authority. For advertising, it's as easy as starting to let people know about your business offering on social media platforms like Facebook and Instagram. If you prefer to use traditional marketing methods, send out flyers in your local area.
11. Coffee cart
If you've ever worked on an industrial estate or office complex, you'll be familiar with the 'coffee man' that hurtles round at midday come rain or shine. Starting a mobile coffee business is a great way to begin a barista business venture without the expense and commitment of opening shop. As with meals-on-wheels, you'll need to register the business with your local authority to start operating legally.
12. Candles
With nearly £1.9 billion being generated in the UK candle economy last year alone, it's easy to understand why those might venture into the sweet-smelling industry of candle making. What's great about start-up idea are the different types of candle you're able to market, that could be: religious candles, birthday candles, scented candles, beeswax candles, novelty candles, natural candles, and more. If you're interested in burning the midnight oil with this new business venture, this Shopify blog is a fantastic place to get the ball rolling.
13. Embroidery
Got an eye for beautiful embroidery? Whether that's on clothing, bags, or something a little more niche, there's a huge market for quirky and modern designs on platforms like Etsy. Embroidery can be a very profitable business to get into, especially when you plan to embroider and sell bespoke designs directly to the public.
Even if you don't have the skill set to embroider unique patterns and designs, plenty of businesses, clubs, groups, schools, restaurants all need embroidered logos for merchandise and uniforms. Uniforms especially are a profitable way to earn money – it's regular work that customers are normally willing to a pay a premium for (over transferred print which doesn't last as long).
14. Nails and beauty
More now than ever, those wanting to treat themselves to a set of nails are looking for local artists with a remote set-up. Setting up as a mobile nail technician is relatively straightforward; you complete the relevant training, purchase products and equipment, get insurance, register your company and off you go. Set up a page for free on any visual social media platform, be that Instagram, Pinterest and Facebook. What's particularly useful about Facebook, is as well as being completely free, customers have the opportunity to leave reviews and easily recommend you to a friend.
What's not so easy, is building and sustaining your business. The key to longevity in beauty? Promotion, reputation, and consistency.
15. Pets and animals
Animal owners love their "little darlings", and research has shown that some pet owners spend at least £240 on dogs and £100 on cats every single month. The industry is also a large one in terms of the available products that can be resold; There's food, treats, toys, housing, not to mention keeping them fit and healthy. The pet health market alone is worth over 2.1 billion worldwide, showing that there is potential business here for any budding entrepreneur. Even better if you love animals, because having a seller that cares will resonate with adoring pet owners. As with any business idea, selling the brand and story of the business, especially for niche businesses, is just as important as selling the products themselves.
16. Electronics and gadgetry
Combining the latest in computer software with the practicality of wires, circuits, resistors and gadgetry, electronics combines cool modern tech of the Internet of Things (IoT) with the cool older tech of gadgets. Accessibility is through the roof, so this is a great area to investigate right now. Electronic components and know-how are readily available, so taking advantage of this, and combining it with some of your innovative ideas, could allow you to create a niche that you never thought possible before.
17. Games
With more families staying home recently, the games industry has seen a large upturn in trade. While console and computer games are beyond most of us, board games remain a viable option. The board games market is very competitive though, so we would suggest looking for niche options, such as specialised role-playing games, or perhaps custom bespoke games or experiences. Games can bring people together in ways other activities fail to master, the recent success of "murder mystery", and "home escape room" games have shown this. Is there more that can be done in this area by someone with great ideas?
18. Christmas
While this festive business venture may only begin as a seasonal start-up, the appetite for handmade decorations from independent retailers, crafters and artists has never been higher. Even better, there's lots of ideas to choose from: Christmas cards, decorations, lights, selling your own hampers, or even just offering gift wrapping service.
If you aren't sure how to get your Christmas goods out there, and a pop-up shop at your local market is a bit out of your price range, you could try and get a stall at a local school Christmas Fair, or sell your items on sites like eBay or Etsy.
19. Calligraphy
Not only is the skill of calligraphy a great creative outlet, it's also got the potential to be a profitable business start-up. Many rely on calligraphy businesses to create wedding invitations or other special event stationary, but that's not to say you can't turn your business model into a teaching service. The lack of ongoing expenses for a calligraphy business can also make starting this type of business a very attractive option. Nearly all calligraphers work from home which means no overheads or utility expenses. So, after the initial investment for supplies, the cost of new supplies should be effectively built into your pricing.
20. Costumes
Every year thousands of people in the UK dress up for birthdays, charity, or even for performances on stage or television. The costume creation industry is lucrative, but it's one that still has so much room for growth. Finding the perfect outfit from a costume store isn't always guaranteed, and creating one from scratch can be a painstaking process for most – that's where you can step in. Whether you wish to create full outfits or start with smaller accessories, it's important to go into this process with a budget in mind, as well as being realistic with what you can achieve on your own.
Different models and methods of business
Business models
Business to Consumer Direct (B2C)
B2C describes businesses whose customers are consumers, rather than other businesses. Therefore, all the businesses' marketing is dedicated to the interests and challenges of normal people in their everyday lives.
Business to Business (B2B)
B2B stands for business-to-business. It describes businesses whose customers are other businesses, and therefore all their marketing is tailored to the needs and challenges of customers who are making purchases on behalf of their organisation. An example of a B2B business is a company selling to a retail chain.
In our experience, multi-channel retailers are often a mixture of B2B and B2C businesses. Some of the businesses we work with sell some of their range direct to consumers, while selling of items onto other retailers in bulk. They two business models have different operational constraints and requirements. The software you choose may be the key to your success, especially if you plan to have a mixture in your business.
Working with third parties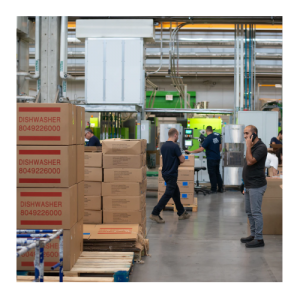 Dropshipping

Not got the space to accommodate a lot of stock? Dropshipping means you can start selling large or higher-end products directly from supplier to customer. This fulfilment model can mean more flexibility, more variety of stock for your inventory, as well as the ability to scale your start-up business quickly. Find out more about the pros and cons of Dropshipping here. Our advice when drop-shipping is to have options available. You don't want to become too reliant on one or more suppliers. If a supplier is not performing, have a plan ready to move to someone more reliable. By drop-shipping you are putting a lot of the control in your suppliers' hands, so make sure you manage the relationships with them effectively.
Fulfilment services (3PL – 3rd party logistics)
A fulfilment service is a third-party warehouse that prepares and ships your orders from their own fulfilment centre. This type of service is ideal for those who don't want to deal with shipping or have outgrown existing warehousing capabilities to a point where they're unable to ship orders themselves anymore.
If you intend of scaling your business quickly are looking to optimize your fulfilment strategy, working with a provider that offers a central view of your data and smart inventory allocation across multiple warehouses will give you the most flexibility.
3rd party call centres
Some businesses opt to have their telesales staff outsourced. Not every business will need a call centre of course, but if you do want to grow your multi-channel operations then taking orders directly and dealing with customer service issues via the telephone, takes a multi-channel retail business to a whole new level of maturity. Having reached this stage of your development, you may decide that outsourcing is the best option. If so, then consider how orders taken will get into your back-office system for processing. Consider how the 3rd party represents your business and how much control you have over their procedures.
The pros and cons of outsourcing to third parties
However hard you try, sometimes it's just impossible to not use third-party vendors in your early years of business.
Some of the pros of outsourcing to third parties can include:
Saving yourself money. Above all, outsourcing to other specialists is significantly cheaper than hiring permanent members of staff.
Saving yourself time. With other areas in your business being picked up by third parties, you're not required to spend the time picking up these skills yourself.
Gaining expertise. As you can expect, outsourcing to third-parties means you're ensuring the best quality and expertise possible for your business and customers.
Likewise, it's just as important to consider the cons behind outsourcing your processes:
Poor choices can leave your business vulnerable. As with any service, you're putting your trust in an external firm to manage an entire process of your business. The greater dependency you have on the provider, the bigger the 'third party risk'.
The risk of data breaches. Data breaches due to lax security are rising all the time, with nearly 8.4 billion records being exposed in the first quarter of 2020 alone. Depending on the third party, you'll want to make sure you know exactly what security standards are being implemented for data being looked after outside your business.


Starting a business on a budget
Starting a business from scratch with little to no funding is tough, but not impossible. Passion and creativity are free, but we suggest considering the following:
Don't sell a product that nobody wants or needs
It might sound obvious, but it's important to establish whether or not your business idea is even worth running with. Roughly 200,000 new businesses were created in 2019. So, before you start making and selling products, you need to identify a clear USP in your chosen market. If you can't answer what your USP is, go back to the drawing board. For those unfamiliar, your USP is your Unique Selling Proposition. This is "a feature or characteristic of a product that distinguishes it from others of a similar nature and makes it more appealing."
It's too easy for us humans to listen to our "gut" and make decisions based on what we think is true. Unless we test our assumptions again the world to find out what is really true then we could lead ourselves to make costly mistakes, both financially and in terms of time. Don't get us wrong, there is definitely a place for "gut feel" and a passion to push your ideas, however this should be tempered with caution, research and cold hard facts. Having a strong USP, either in the products you plan to sell and/or in the way in which you plan to present them, will set you apart from the competition and save you a lot of hassle and struggle.
Use this free template to evaluate the differences between your product and your competitors – this should give you a better idea of how unique your product actually is. Look into doing some basic market research. This is daunting, but even searching for some of the basic facts around your chosen industry will start to lead you to the information you never knew was available or relevant – the internet is a wonderful thing!
Check your eligibility for funding
Not everyone is guaranteed to be eligible for a UK start-up loan, but that's not to say it isn't worth checking. We recommend having a look at the following loans:

UK Government Start-Up Loan
Government-backed loan of between £500 and £25,000 for start-ups
Unsecured, personal loan
Fixed interest rate of 6% per annum
Repay over 1 to 5 years
No application or early repayment fees
Must be a UK-based business with under 24 months of trading history
https://www.startuploans.co.uk/

Lloyds Fixed Rate Loan
Borrow between £1,000 and £50,000 for your start-up company
A competitive fixed 9.3% APR
No arrangement fee when the loan is below £25,000
Choose a term between 1 and 10 years
Fixed monthly repayments with no early repayment fees
https://www.lloydsbank.com/business/business-loans/fixed-rate-loan.html#tab-row-1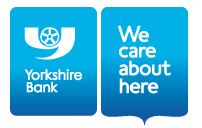 Yorkshire Bank Online Business Loan
Borrow between £10,000 and £150,000 across 12 to 60 months
Apply in 10 minutes and receive a final decision within 48 hours
No charge for lump sum repayments or early repayments
The company must have at least 18 months trading history
https://secure.ybonline.co.uk/business/our-products/loans-and-finance/borrowing-facilities/
Free resources and advice
As well as reading guides like our own, there are thousands upon thousands of free resources readily available across the internet. Whether that's our own YouTube series or attending events and webinars, make the most of the free advice that's being offered to you – it only takes one tip-off to save you time and money in your new venture.
Selling on Amazon or eBay?
We currently have two fantastic free resources available for anyone thinking about, or currently selling on Amazon and eBay. From mastering algorithms to understanding the bits of terminology floating around the two platforms, we have it all covered.
Free email marketing tools
Free email marketing tools like MailChimp allow you to customise emails and send them in bulk to a list of prospects. You can store up to 2,000 subscribers with the free version and send up to 12,000 emails per month. You can use these emails as a means of contacting prospects you have acquired at markets, at exhibitions, or online.
It may come as no surprise that marketing to your potential customers is key to success. This is where software like ours is often underestimated. To have effective marketing campaigns you need to be able to target the right people at the right time. Khaos Control allows data to be mined in order find people interested in the certain messaging; it will then track success over time, making sure your campaigns are profitable.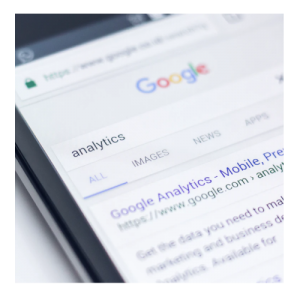 Free website builders
Free website builders, like Wix, allow you to create and host a website on their domain. Wix is available for free for as long as you want, though if you want features like your own domain name, you will need to pay for an ad-free plan. They have a range of options, the cheapest being £3 a month for your own domain. Wix is a great option but beware of online order processing fees and other hidden costs. Once you're all set, make sure you're tracking your success on free tools like Google Analytics!
Shopify, WooCommerce, EKM & BluePark are also great options that we recommend you look at. These latter options integrate directly with Khaos Control.
Free selling platforms
Not quite ready for a website? Utilise free selling platforms on social media, at market stalls, exhibitions and more. Facebook Marketplace is great for selling things local to your area, but if you're interested in opening up your reach we suggest looking into selling on Instagram. Interested in other online marketplaces? Check out our top ten for SME's in 2020.
Find the right supplier
Deciding on whether you want to source your stock domestically or overseas will be down to what you can afford and whether it's part of your USP. You can search for UK suppliers online using tools like the Department for Internal Trade's supplier search. As you might expect, it's normally cheaper to source suppliers located in Asian countries, but you'll need to consider the following pros and cons:
Domestic pros
Higher standards
Faster shipping
Domestic disadvantages
Higher manufacturing costs
Less product choice
Overseas pros
Lower manufacturing costs
High numbers of manufacturers
Overseas disadvantages
Lower perceived quality
Lower manufacturing and labour standards
Before lockdown put an end to exhibitions in 2020, https://www.springfair.com/ was the place to be to find new suppliers. They plan to be back in 2021, so we recommend keeping tabs on this show, as it's often a springboard for budding businesses with great ideas.
Balance your time with customers
To make it easier for both you and your customers, you can post FAQ's on social media and pin the post to the top of your channel(s). These questions can include information about returns and exchanges, delivery, and tracking information, as well as contact details. Saved time = saved money.
Now ask yourself the following questions:
Where you will get your stock from?
How will you store it?
Where will you pack it?
What will you pack it with?
Where are you sending your items from?
How many items can you comfortably prepare and distribute in a day?
Are your products profitable?
How are you going to track and manage all of the data involved?
If you're confident you can answer these with the budget and time you have, you should be good to go.

How to manage your start-up finances
One thing you'll need to get on top of right from your launch date is your accounts. These steps will give you a place to start.
1. Nail the basics – record your sales and purchases

All businesses have a "sales ledger" and "purchase ledger". This is just a fancy way of saying there should be a place to record sales and purchases, and have those presented on a list (debtors and creditors). This way, your business is able to know the value of the sales or purchase, along with its tax elements and whether or not the transaction has been paid for.
Start here! Making sure sales and purchases (and their associated payments) are recorded correctly is all you need to do to put your accounting systems onto a solid foundation. As long as these are logged correctly, then your accountant can help fill in the gaps, but without these you will be lost at sea without a compass.
2. Progressing to better bookkeeping

Bookkeeping is the day-to-day process of recording the financial affairs of your business. Following on from the basics (sales and purchases), you may want to start becoming slightly more sophisticated. As well as recording your payments, you will want to make sure those payments are being segregated by the relevant bank account. Once this has been achieved you will be able to reconcile your bank accounts. This is key activity which is often neglected by new business owners.
Reconciliation is the process of verifying each payment transaction in your business management software with what actually appears on your bank statement. Making sure these match to the penny, means that your accounts are, for the most part, correct. If there is an errant payment or refund that never actually went through the bank, then you could be accruing a tax liability for something that never happened. Knowing what happened will mean your accountant can be confident with your figures, as payments have to be allocated to invoices, which have to be recorded against customers. Reconciliation lends weight to the overall integrity of your numbers and their importance should never be underestimated.

If you're just getting started in business you might turn to excel spreadsheets to start recording this information, but for a vast majority, it will be keeping track of finances on a separate business management system or accounts package. Whatever your method, the key is choosing a process that can grow with you. Be mindful of putting your data into one solution only to find it cannot scale with your business. The last thing any business wants is to take up time importing and exporting data from one legacy system to the next (however straight forward you think it might be).
As a small business, cash basis accounting may be more suitable than traditional accounting methods. Cash basis means you only need to declare money when it comes in and out of your business. So, when it comes to the end of the tax year, you won't have to pay income tax on money you didn't receive in your accounting period.
3. Set up a payroll system

As your business develops over time, you may decide to hire a regular employee or freelance worker to deal with your payroll. When the time comes, you'll need to ensure you have a system set up in a place where you can pay your employees.
You'll need to ensure you're registered as an employer with HMRC, and then get a login for PAYE Online. If you have less than ten employees you can access free payroll software, which you can find here. Make sure you read through the features, as things like payslips and pension payments may not be available on all systems.
4. Read up on import tax

Depending on the type of business your operation, you may want to purchase or import goods from overseas. If that is the case, it's crucial you're as up to date as possible when it comes to taxes and duties. Different rules will apply depending on whether you're importing goods into the UK from inside or outside of the EU. To find out more, visit gov.uk.
5. Sort out an online payment system

The online payment ecosystem can be a little overwhelming for any start-up business, but without it, you're only ever going to be dealing in cash (which is a little hard to do over the internet). Online payments systems are typically made up of three parts:
Payment gateway – the middleman software between the credit card company and the end user
Payment processor – the third party that manages the card transactions
Merchant account – A bank account that has been set-up specifically to accept credit cards
All these three elements are engaged with in an online transaction. If you plan on taking payment via credit or debit cards, you will need to set up an online payment system like PayPal, which will handle the entire transaction for you. Providing several methods means that customers can pick the payment method that is most convenient for them, but we recommend checking out what the best online payment systems.

It's worth noting that having a mixture of payment methods available, including the likes of Klarna, which allows purchases to be made via finance, will increase your conversion rates for orders placed on your website. This is because individuals have their own preferences and biases, so having options available will increase their confidence to proceed.
6. Understand your tax obligations

From corporation tax to VAT, you'll need to determine what tax you are responsible for paying within your business. These are some of the taxes you expect to be paying:
Corporation tax – a tax on the profits made by your business over one financial year. Your corporation tax is a bit like income tax but for companies, the key difference being that companies don't have a personal allowance. As soon as your business starts to make a profit, it needs to start paying Corporation Tax at the Corporation Tax rate. The Corporation Tax rate for company profits now is 19%, but it's worth noting that this will drop to 17% in the 2020-21 tax year.
VAT – a consumer tax that's added to the cost of goods and services. This can be reclaimed when conducting transactions between businesses, the final liability sits with the end user, or consumer. What you need to do is track the movements of VAT and pass on the element paid by the consumer to revenue. It's important to not look at VAT as never being your money, you are just temporary custodian. Some businesses can get into serious trouble when they see money in their bank account and figure it into their cashflow.
Income tax – Sole trader tax is paid on your business's profit. Assuming you don't have any other income (such as salary from a job, as well as what your business makes) then you'll start paying income tax on your business's profit once it goes over the personal allowance, which is £12,500 if you're under 75 (2019/20 rates).
If your business is a limited company, you could pay income tax on any salary or dividends you take from the company. Whether you pay income tax, and how much you pay, depends on how much you take out.
National Insurance – While National Insurance isn't strictly a tax, your NI is money that's paid to the government.
Sole traders will pay two kinds of NI:
If you're a sole trader, you'll pay a flat weekly rate of NI called Class 2 NI, unless your business's profits are under the Small Profits Threshold, which is £6,205. Class 2 NI is £3.00 per week. If your business's profits are under the Small Profits Threshold, you can still pay Class 2 NI voluntarily, to protect your entitlement to State Pension and other benefits. You will also pay Class 4 NI if your business's profits are between £8,632 and £50,000 (at 9%) and at 2% on any further profits over £50,000, (2019/20 rates).
If your business is a limited company, and the company is paying you, then it will have to deduct Class 1 employee's NI from your wages and pay that over to HMRC. The company will also have to pay Class 1 employer's NI to HMRC unless that's covered by the employment allowance. National Insurance from April 2019 was set at 12% for pay £8,632 to £50,000 and 2% for any pay over £50,000.
For more information on tax, check out Which's guide on small business tax.
7. Start smart. Keep your accounts organised, and data safe
Managing the finances of your small business shouldn't be an afterthought. If your business is to survive past the five-year mark it must become a fundamental part of your strategy.
At Khaos Control, our accounting software is designed specifically to help small businesses manage every aspect of their finances. As well as being ICAEW accredited, the software is easy to navigate and perfect for collaborating with your accountant.
We also know how important security is when you're using a software solution. That's why we've made sure our accounting software is one you can put your faith in. We use cutting edge technology to protect the data we hold, like encrypting customer bank details, and as a result have very high success rates in preventing data breaches and corruptions.
Not found everything you need here?
We've got an abundance of other resources you might find useful over on our blog.