This blog is a guest post by Liz Coulson at Despatch Bay, one of our courier integration partners.
Shipping is a key stage for ecommerce businesses, and it can be one of the most time-consuming, complex and expensive tasks you have to complete. In this article, we'll explain how you can meet your customers' shipping expectations at a price that suits you.
Decide on Your Shipping Strategy
Decide upon a shipping strategy that meets both yours, and your customers' changing needs and expectations. Special shipping requirements, different shipping services and costs, for both you and your customers all need to be considered.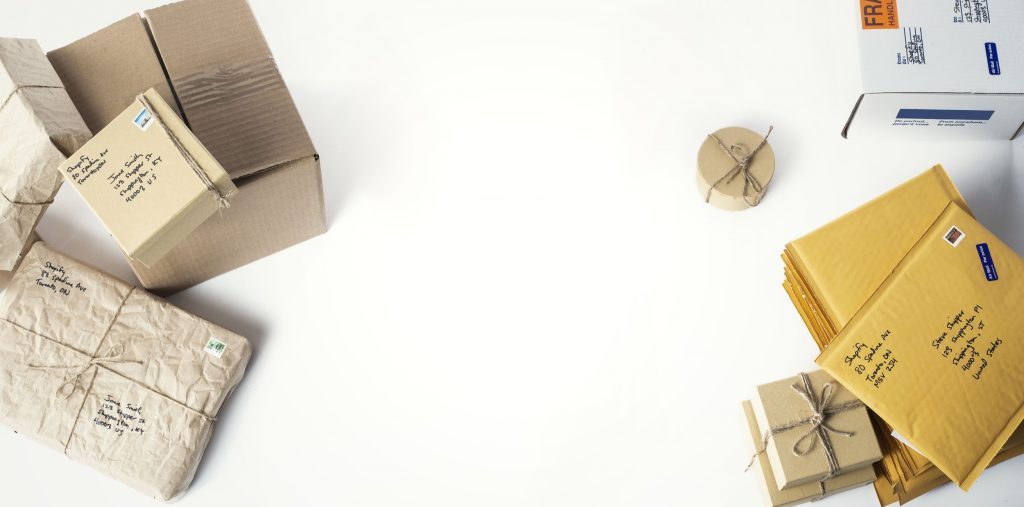 The National Retail Federation reported that "75% of consumers surveyed expect delivery to be free even on orders under $50 (£38). That's up from 68% a year ago." (1)
The Different Shipping Options
First things first, how are you going to charge your customers for shipping their products – that's if you are going to charge them? Not to worry if you're unsure, here's a quick overview of the options available to you.
Free Shipping
Although we both know that shipping isn't actually free, it is a big incentive; though, somebody has to pay for it. A study has shown that 9 out of 10 consumers say free shipping is the topmost incentive to shop online. (2)
Is free shipping a viable option for you?
● Review your average order value – knowing this figure will help you work out if it's high enough to offset shipping costs.
● Check your average profit – knowing your profit margin, marketing costs and shipping costs will make it much easier for you to review if you can make this work.
If this isn't a viable option but you still want to offer free shipping, you could consider covering the costs by increasing your product prices. Doing this will affect how competitive your prices are, and may cause bargain hunters to turn their nose up at your offerings. However, the fact you are offering free shipping on your products could alleviate this, especially if you are making it obvious on your site and listings.
Alternatively, you could set a minimum threshold – if your customer meets that threshold, their order will be eligible for free shipping. This approach can encourage people to buy more — just make sure you keep an eye on your returns with this to ensure you're seeing the benefits.
Courier Rates
Rather than increasing the prices of your products, you could charge your customers the exact rates your courier(s) charges you. If you offer a variety of shipping services, this is a good way for your customers to choose the shipping method they'd like to receive and also, pay for it.
Flat Rate
Charging the same rate for shipping, no matter what product is purchased, isn't for every business. It suits businesses that sell products with similar dimensions and weights because they have similar shipping costs.
Use Several Couriers
Some businesses are led to believe that to send their orders they need to sign a contract with one courier. This is one option, but why not maximise the shipping services you can offer by working with several couriers?
Working with several couriers ensures that you meet your customers' expectations and you're also able to compare all of their prices.
Sound like a lengthy process? Not with Despatch Bay. You can view all of your orders and select the best shipping service from one stream – not to mention the tasks we automate for you.
Cover
Depending on your product, you might choose to add additional cover for your peace of mind. Some couriers provide a certain level by default, but it can vary per courier.
In the case that your parcel gets lost or damaged, having applied suitable cover is more than a wise decision. It's perfect for sending high-value parcels as you won't need to cover the cost of the replacement or pay for the cost of shipping again (if this is what you paid for in the cover).
Although adding cover to your products will cost you an additional fee, it could potentially save you money.
Automate Tasks
Shipping can be very time-consuming and you need to automate tasks wherever possible. There are a few handy platforms out there that can help you with this, whether it's importing all of your orders into one place or updating your online marketplaces.
Packaging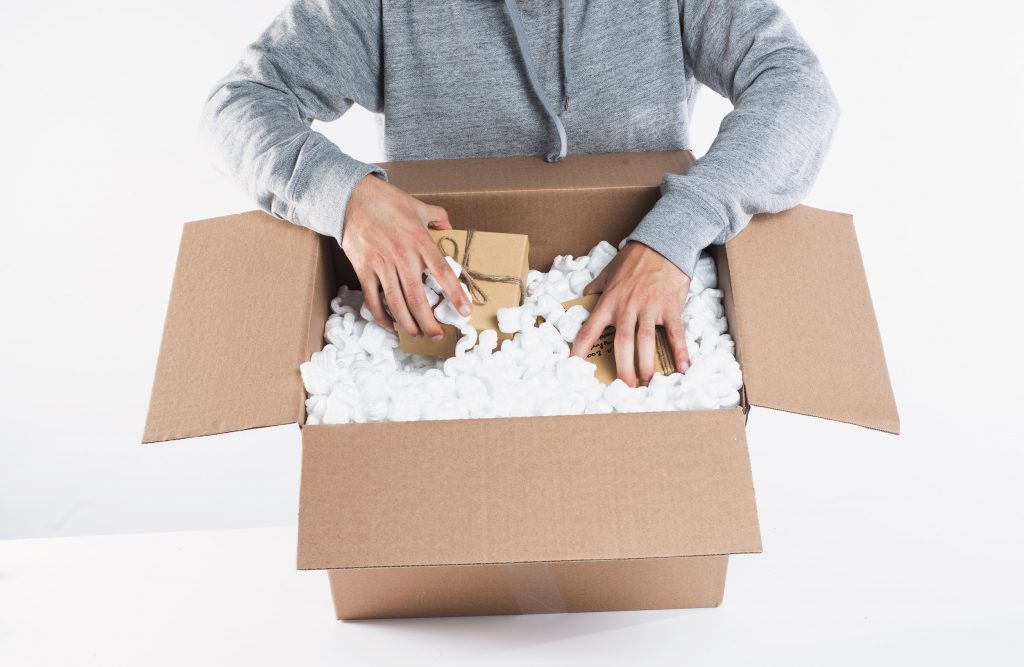 Before you can stick a shipping label onto your parcel, you need to package it up, but have you recently reviewed the packaging you use? Does it affect your shipping costs in any way?

Shipping costs are determined by a few things, and the size and weight of your parcel are just two of those things. Can you package your product in a smaller box? Can you use less protection without affecting the goods? However, some requirements are less obvious. If you offer a gift wrapping service, how are you going to protect that?
Reviewing your packaging could reduce your shipping costs or manual handling charges.
By reviewing your shipping strategy and implementing a few improvements, we're sure your customers' expectations will be met and possibly, exceeded, whilst saving yourself lots of time and money.
Despatch Bay
Manage your orders and shipping processes simply with Despatch Bay. We save thousands of businesses time and money with our time-saving and stress-busting features. With Khaos Control Cloud and Despatch Bay working together in your business, you'll see comprehensive management of your back office with a simplified shipping process, meaning a better way of working, and happier customers.
Notes
(1) https://tamebay.com/2019/02/free-delivery-expectations-age-groups.html?
(2) https://marketingland.com/e-commerce-report-9-10-consumers-say-free-shipping-no-1-incentive-shop-online-180280
Image Links
● https://burst.shopify.com/photos/flatlay-of-boxes-and-envelopes-on-table?q=free+robux
● https://burst.shopify.com/photos/some-packages-being-placed-into-packing-materials?q=SHIPPING