We are constantly seeking out the best software tools to support you in developing your business. In previous blogs, we have shown you how to get started with leading ecommerce platforms such as Shopify and WooCommerce. Now we would like to introduce you to BigCommerce, an industry leading monthly subscription online store builder which is packed with ecommerce tools.
Setting up a business is no mean feat. Having access to an 'out of the box' set of ecommerce tools (which can be developed to grow with you) and automating daily tasks, can save a lot of time and stress, leaving you to focus on running your business.
Try it for free with a BigCommerce 15 day trial. BigCommerce seamlessly integrates with Khaos Control Cloud's ERP system. Learn more by booking a demo with our sales team.
What exactly is BigCommerce?
BigCommerce is a hosted ecommerce store builder which customers can subscribe to on a monthly basis. Included in this subscription is a comprehensive range of ecommerce tools, hosting for your online shop, over 100 free store front templates an unlimited amount of bandwidth, integration with social channels, security and access to a support package. BigCommerce enables businesses to sell to customers worldwide, with multiple currency support and worldwide shipping provider integration.
Testament to the software's credibility is the tens of thousands of online stores it powers and the $9billion+ transactions it has processed to date. BigCommerce's reach extends across more than 150 countries.
Who is BigCommerce for?
BigCommerce has customers in over 150 countries ranging across diverse business sizes and sectors. Whether you are starting up a new online store with a projected revenue of hundreds of pounds, or are looking to expand your successful, multi-million pound bricks and mortar business to include ecommerce, BigCommerce has something to offer you. See examples of BigCommerce stores across various industries here.
What can BigCommerce do for me?
A monthly subscription includes access to a comprehensive package of ecommerce tools which can support:
Email newsletter tools
Coupon creation/promotion campaigns
Unlimited product variations
Shipping and tax configurations
Selling non-tangible products e.g. digital downloads
Secure payment gateway integrations
Mobile ecommerce
Handling returns
Store statistics reporting
Social sharing
Product wish list
Product reviews
Integration with a wide range of social channels (Facebook, eBay etc.)
For a full list of features, read more here.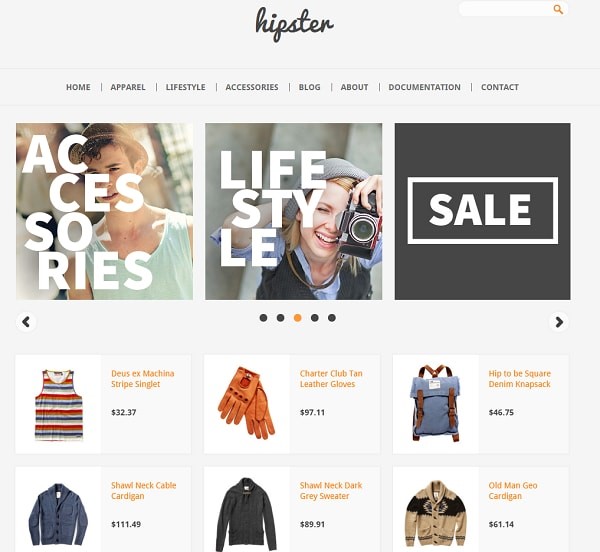 You can customise your business by making use of over 100 free store front templates.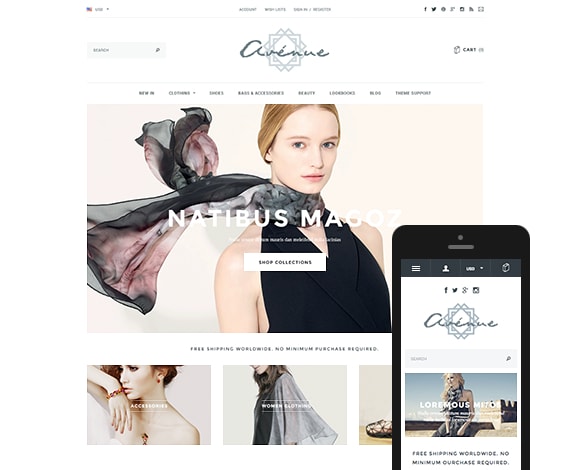 Additional features of note include the high-end security and support package included in the subscription. BigCommerce manage all security upgrades and your online shop will be Level 1 PCI compliant.
The 'Client Success Team' offer live chat, phone and email support, in addition to the 'BigCommerce University'. With so much to learn, access to support is reassuring.
How could BigCommerce help me to grow my business?
Subscribing to BigCommerce could increase your visibility in search engines. Search Engine Friendly tools are available to help you enhance the SEO of your website.
You can also integrate your site with the latest marketing tools, such as MailChimp and iContact. The more prominent your site is in searches, the wider your customer reach.
The standard subscription includes all the ecommerce tools you are likely to need to get started. However, the BigCommerce app store offers the option to 'bolt on' more advanced tools, enabling the software to grow with your business.
The software seamlessly integrates with all major social channels (Facebook, eBay etc.), allowing you to reach a much greater number of customers, without a great deal more effort on your part, which sounds pretty good to us.
How to use BigCommerce with Khaos Control Cloud
If you'd like to learn how to integrate BigCommerce with your cloud-based ERP system, get in touch with our support team. Not using ERP software yet? Contact our sales team to book a demo today!