We recently created a 6 video YouTube series discussing all things business. The series is designed for SMEs who want to succeed. If you're looking to better your processes (and your pick pack despatch), check out some of our key tips below, and then watch the video for more.
1. Get a system
If you want to invest in the longevity of your business, get a system. This can be a system focused directly on pick pack and despatch, however we'd advise looking at systems to control all of your processes. This means you can control everything about your pick pack and despatch, from the minute the order comes in, to when it goes out the door with the courier. Systems range in price points, but can be invested in for a little as £50 a month for each user. Our video below discusses more about how a system can excel your processes, particularly your pick pack and despatch.
2. Invest in automation
Automation usually comes as part of the aforementioned business management software. Investing in automation is very important; it saves time on menial jobs, increases efficiency by removing almost all human error, and isn't always as expensive as you may think. When it comes to pick pack and despatch, automation can be used to assign stock to customer orders, assign couriers based on pre-set preferences and even to assign stock to back orders as a priority. Removing the need for staff to manually complete these processes is a step closer to fully optimising your process.
3. Backorder management
When you don't have enough of a product in stock, or you're taking pre-orders for an item, you'll soon have a lot of items in backorder. Managing these items, and making sure stock is allocated to them as a first priority is really important. Knowing who has ordered what and how long they have been waiting means everyone receives the orders they should, in the time agreed when they purchased it, keeping your customers happy and your orders chugging along. If you have minimal orders, you'll be able to track these in a spreadsheet, manually changing order statuses as stock is allocated and shipped to the customer.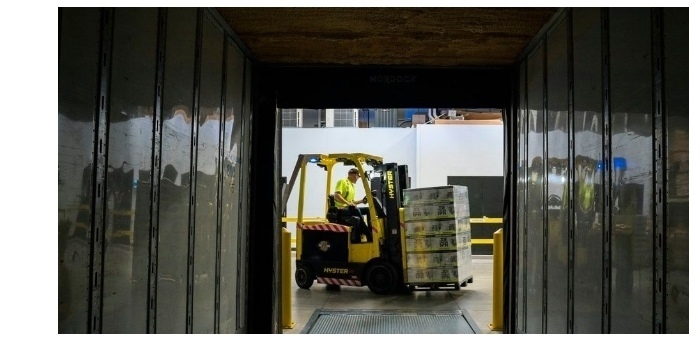 When you start to expand however, you'll want to consider a system like ours to automatically release stock for backorders as they're moved through your supply chain, removing the need for a manual backorder process.
4. Improve your despatching
The despatch aspect of pick, pack and despatch should be a big focus when cleaning up your process. With a system, or without, you should work with a range of couriers to decide which is the cheapest yet most effective for the size and weight of the parcels you're sending out. To completely optimise, you could invest in a system like ours that integrates with various couriers, which will automatically suggest the right courier for you, getting you the best price for the parcels you're sending.
5. Prioritise your fulfilment
When you receive orders from certain customers, prioritise their fulfilment to improve customer satisfaction. If you have a customer who is priority, make sure they get their order first. You can do this via a spreadsheet, but it will most likely run away from you after a while. Utilising a business management system is the best way to prioritise your fulfilment; you can input priorities into the system, and it will automate the stock fulfilment for you. Check out the video for more info.