eBay is a beast of a platform for online sales. Starting to sell on the platform, with its thousands of products and sellers, can be pretty daunting for start-ups and small businesses.
As a platform, eBay can seem oversaturated with products and content, and it can seem there isn't a place for new sellers to really make their mark. This isn't the case in our opinion, as long as you optimise your listings and follow the best practises to keep ahead of the curve, you can certainly make eBay a viable selling platform and seem some great return from it.
We've highlighted some best practises in this blog, and we're going to outline:
Writing the best descriptions
Optimising your photos
Comparing your ads/listings with competitors
Promoting outside of eBay to drive traffic
Let's get right into it!
Write the best descriptions
Your product header and description set the tone for your product. It's the first impression your customer gets of you, your company and the product you're selling, so best make it a good one. We recommended sticking to the formula eBay suggests for writing a header, which is product + features + benefits.
With the header being prime real estate for you to sell and add as much value to your product listing as you can at a first glance, it's important you stick to the formula to the tee when possible.
An example of this in use is:
Apple iPhone X 256GB RAM Hexa-core 2.39Ghz Space Grey | Universal Usage, UNLOCKED
This clearly details the product (an iPhone), it's features (hexa core, internal clock speed) and lists a benefit or two to boost the listing (universal usage, unlocked). This, at a glance, tells a customer everything they need to know about your product. You want to avoid "keyword stuffing", or adding unnecessary levels of description to your header, because you can been perceived by customers as being too eager, therefore rendering your product lower quality than it is, because stuffing a lot of keywords in your title makes it appear as though you're trying hard to get rid of stock.
You can see examples of keyword stuffing on sites like Wish, for example. A lot of products are produced in China and are notorious for turning up much lower quality than described/photographed on the actual listing.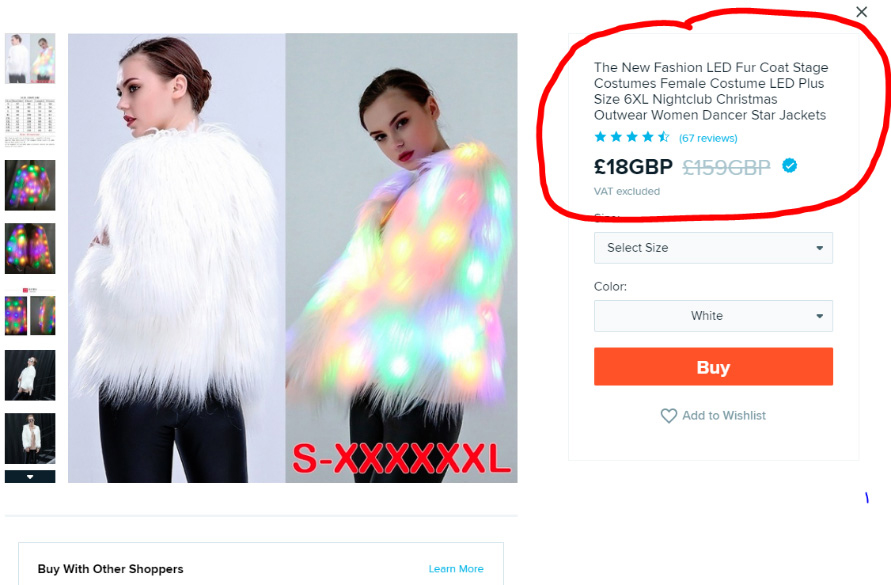 You can see in the example that this seller has put every synonym for "party jacket" into the title, so when a user searches for anything similar this product will appear. This is good in theory, but it's more likely that once this product appears in the customers' search, they'll be put off by the dodgy listing and the overuse of keywords in the title. With the competitiveness on eBay, it's advisable to stay on top form and put only relevant keywords in the title.
Optimise your photos
Another way to increase eBay sales is to ensure your product photos are as high quality as you can get them. A smartphone camera will work just fine – just set up each product propped up or laid down (whatever showcases it best) and then start snapping pictures. You should try and capture natural light wherever possible and include side and back shots as well as front on. Make sure to snap any labels, nutritional information or warnings on the product, to make sure there are no surprises when it arrives at the customers door.
Making sure your product photos are on point will not only help increase eBay sales, but it will also decrease your returns. A lot of the time, when an ecommerce business is getting a lot of returns, their product listings are to blame. By uploading high quality photos, your customers know exactly what to expect and in turn won't by incorrect products, therefore reducing your chances of receiving returns for this reason.
Compare your ads/listings with competitors
Use your keywords to search eBay for other listings similar to yours. Ask yourself, are they doing things I'm not doing? What are their photos, description, titles and product reviews like? You can draw certain action points from these comparisons, which can help better your listings and boost sales.
For example, you might notice that listings similar to yours have 3 pieces of key information at the top of their description, i.e. **fully working and tested** *UK Spec* *12-month warranty*. These are so the customer can skim the benefits of the product without having to read the full description, and you may want to add this to your product listing to be more in line with industry standard.
Promo outside of eBay to drive traffic
Utilise all the promotion tools available to you! Post links to your eBay site across social media organically and consider paid advertising on platforms like Facebook and Twitter to boost traffic to your eBay store. If you operate within a niche like phone sales, you can utilise organic promotion on Facebook via groups, and post your popular phone listings within groups on the latest phones (most groups have rules on selling, so make sure to read up on these before you start posting your products)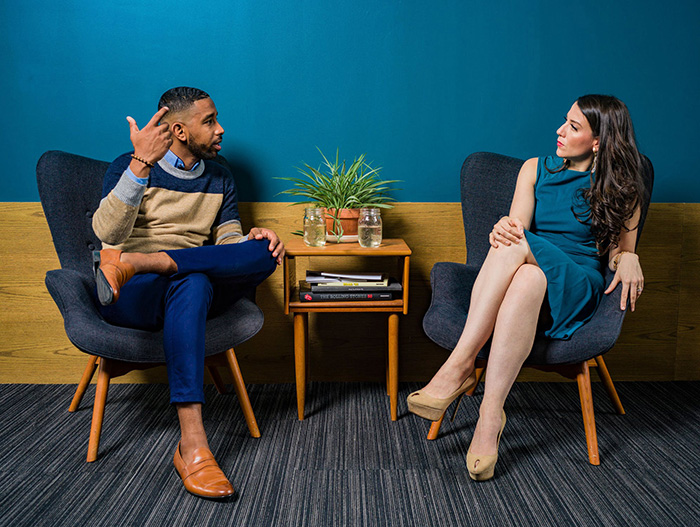 Word of mouth is also a very powerful tool, even in 2020, for selling. Make sure you're talking to people about your store, including your store name on business cards and leaflets and handing them out around your local community.