Royal Mail has decided to step up their game. Whether this results in them taking a fall down the stairs is yet to be seen. Their previously established label printing software, Despatch Manager Online is set to be replaced with a new 'Click & Drop' system.
What does Click & Drop actually do?
Well, basically Royal Mail are aiming to make things simple by enabling the purchase and printing of postage in a few simple clicks. Process orders from your online stores in Click & Drop by integrating your marketplace store or by importing your order data. Printing off postage labels from home is another new feature enabled by the system. Royal Mail have most likely implemented this in response to the sea of negative comments left on a multitude of online ecommerce forums. This functionality makes life easier for everyone, so it seems a logical development.
Making life that little bit simpler
The ability to print off posting labels will be a massive deal to all the ecommerce businesses throughout the country, big or small, who rely on Royal Mail to deliver their goods. Businesses will no longer have to send an employee to trudge up to the post office and stand in line to order a hundreds of postage labels, or wait around for them to be delivered (oh the irony). The integration with a multitude of marketplaces/online store fronts also creates an incentive for users to make use of the new piece of development. You can pay with either PayPal or credit card making every transaction quick and painless.
However, Royal Mail are not making life easier for everyone. They have made it impossible for third party systems such as Khaos Control Cloud to print off labels. At least for the time being. Over at Khaos we see this as a challenge. We intend to have Cloud and Control integrated as fast and seamlessly as possible. The fact Khaos Control Cloud has taken on a huge number of channel integrations and partnerships, such as Xero, Magento, Ebay, Amazon and a plethora of others, leaves us in a great position to get this done.
A simple workaround is already available. You can import a CSV file which is quick and easy to use. Allowing you to map column headers to the Royal Mail column header within seconds. Our courier CSV exports streamline this process, meaning you aren't tied into Royal Mail solely but still benefit from its service.
Here are a few steps set out by Royal Mail on how to use Click & Drop: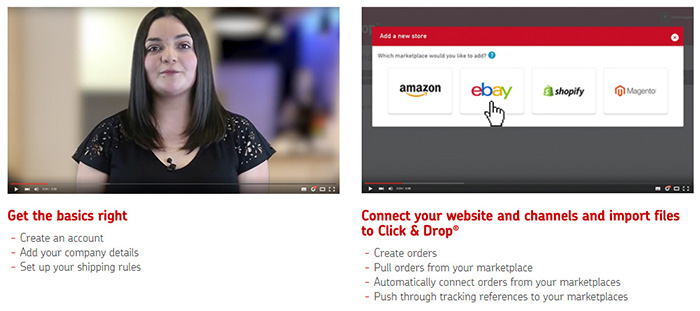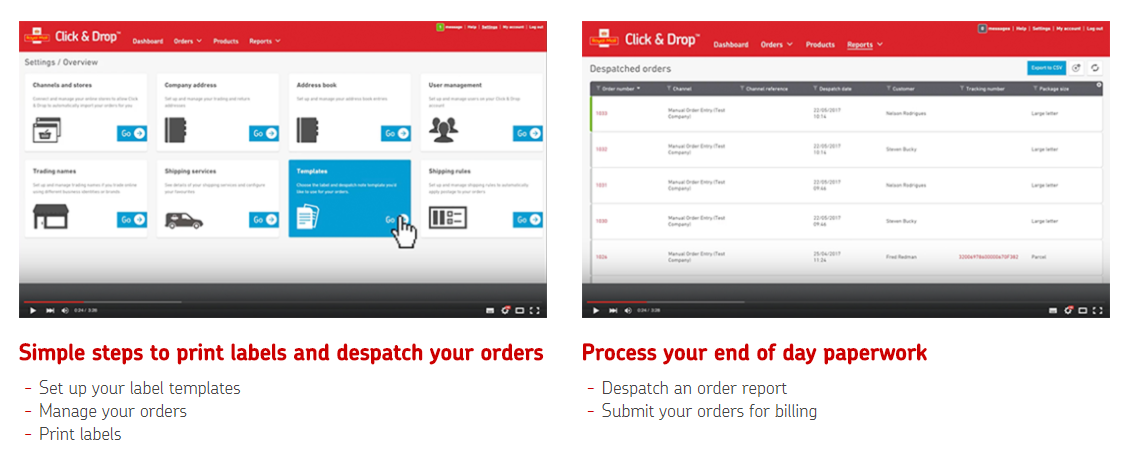 For more information click here.
It remains to be seen how Click & Drop will perform, or if its users adopt the system. It looks promising so far. The ability to easily print off order labels will be attractive to many. However, if you do directly integrate with Royal Mail you will be unable to have pick & pack capabilities or use a CRM system. You will also experience limited stock control options.
Khaos Control Cloud will let you control all these aspects of your business, without losing the ability to integrate with a wide range of couriers. Why not find out more? Sign up for a demo now and get your first 30 days free!
This blogs quote of the day goes to David Brinkley with this diamond – "A successful man is one who can lay a firm foundation with the bricks others have thrown at him."