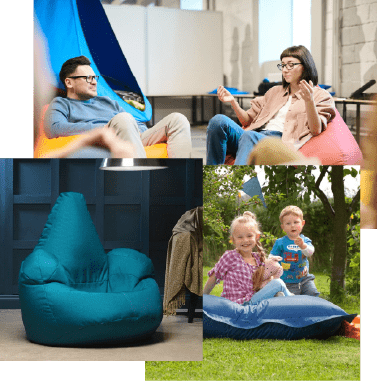 Thousands of stock variations managed easily with Khaos Control for the UK's leading Bean Bag company, Bazaar
As the leading designers and manufacturers of bean-filled furniture in the UK, Bean Bag Bazaar pride themselves on providing customers with a quality product and a quality service. Their dedicated in-house design team also develops quality and comfortable collections for the pregnancy and maternity market and a wide choice of hard-wearing and durable pet products. In addition to this, they have branched out to sell accessory products to niche markets, such as premier gamers.
With such an enormous amount of stock, all with multiple variations, it was key for the Bazaar Group to have a piece of software to support such a large operation.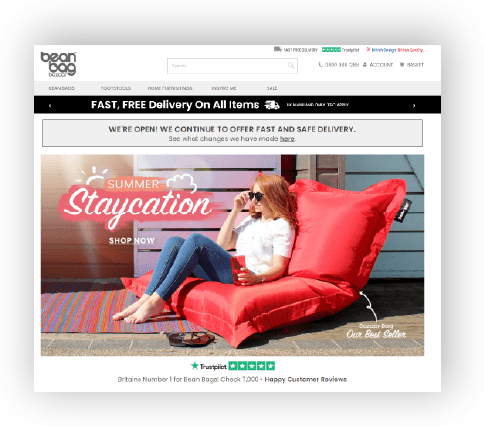 Combining multiple systems into one streamlined solution
The Bazaar Group were at a cross roads with their existing system and ecommerce sites, where they were spending too much time maintaining separate systems with no reporting tools to show the KPIs of their business.
They required a system to not only manage their huge inventory, but integrate with all of their ecommerce channels, pick, pack & dispatch line, whilst having a single stock inventory looking after both their B2B & B2C needs.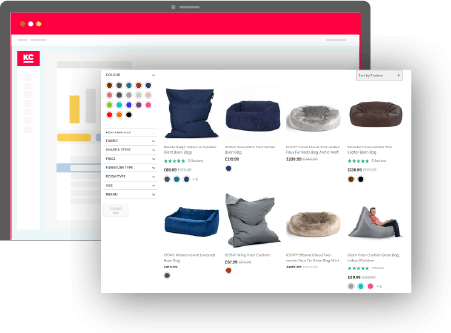 A custom fit ERP system for the needs of Bean Bag Bazaar
Khaos Control delivered a 10 user system within 16 weeks for Bean Bag Bazaar. That included a fully configured ERP system that integrated with multiple Magento ecommerce sites, multiple courier software systems, as well as an integration with Sage Pay.
A full data import of all existing customers, stock & sales order history from Sage50 and other old systems was brought into Khaos Control. All of the above, complete with a small amount of customisation to meet The Bazaar Groups specific requirements set this business up for effortless success.
Khaos Control and the Homeware Industry
Khaos Control have been helping businesses within the home and lifestyle industry for the last 20 years. We're proud to provide our services to the likes of Sophie Allport, Myakka, Modish Living and Robert Welch.