We at Khaos truly believe in the importance of philanthropy. We are a company that is about more than simply selling products to customers: we are interested in creating long lasting partnerships. When a deal is made, it is the beginning of the journey, not the end.
This is where Blubolt come in. Blubolt is a company that creates ecommerce solutions for ambitious retailers. Blubolt have recently joined the Khaos Family as a Khaos Control customer.
In 2017, Amy Mattingly, a member of the Blubolt team, received the devastating news that she had advanced bowel cancer that had spread to her liver. Initially, Amy was told that she would have an operation that would eradicate the cancer and see her on the road to recovery. However, after multiple rounds of chemotherapy, it became apparent that the treatment had failed, and the cancer was terminal.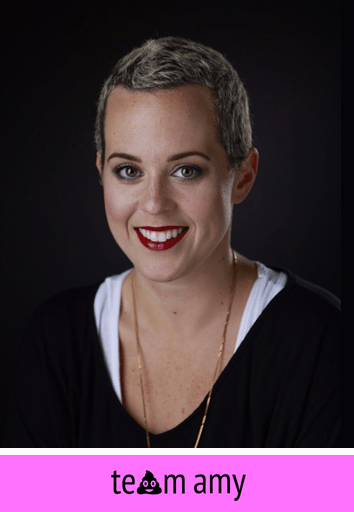 Rather than accepting defeat, Amy used her experience of this horrible disease to incite change and educate the public, with the goal of preventing others going through the same ordeal. She gained a huge following and support raising awareness through media interviews and publications, sponsored charity walks, her Team Amy social media group, and many other campaigns that are testament to her strength and determination to help others.
In April 2018, Amy sadly passed away. She left a lasting legacy at Blubolt and for all that knew her. Despite this terrible tragedy, the company has vowed to continue Amy's good work, and carry on raising money and awareness for Bowel cancer in Amy's memory. As such, they have committed to a year's worth of charity events and fundraising, with the goal of raising £10,000 by 2019, through fundraising events such as a blood donation drive, a 10k run and pub quizzes.
When we at Khaos Control heard Blubolt's touching story we knew we had to do something to help. We will be supporting Blubolt to achieve their goal of raising £10,000 for Bowel Cancer UK and Beating Bowel Cancer by the end of the year. Blubolt have already kicked off their fundraising campaign with a series of events which will enable them to achieve their goal. We have begun running our own charity events alongside Blubolt's to help them reach their goal.
At the start of June, we ran our own pub quiz and managed to raise a total of £160: not bad for a first effort.
Bowel Cancer is unfortunately on the rise here in the UK, with the fact that remains a difficult subject to talk about, because it is seen as embarrassing, making treatment much more difficult when people delay getting checked out.
It is paramount awareness is raised, to achieve early diagnosis, and further research is done to one day find a cure for the disease. You can find more information by visiting Bowel Cancer UK.
We are proud to be supporting Blubolt and Bowel Cancer UK in what is truly a worthwhile cause. If you would like to donate to our joint Just Giving page, you can find the link here where you can also read more about Amy's story and her battle with cancer.